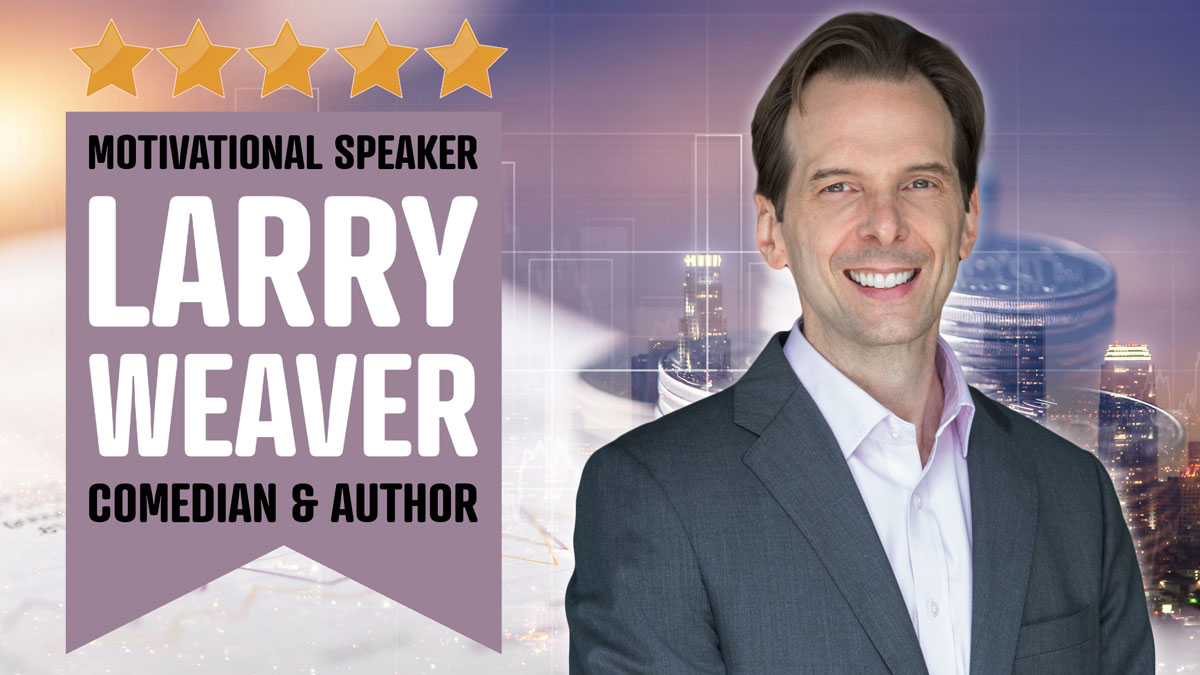 Finance Speaker and Comedian
Larry Weaver
Hire Clean Comedian and Funny Speaker Larry Weaver to liven up your next Finance event.
About Finance Speaker
Larry Weaver.
Larry Weaver is an American-based, Internationally-touring motivational speaker and clean comedian. He delivers clean humor with a positive message on Energy, Attitude, and Motivation.
Larry was enrolled in the prestigious Kenan-Flagler Masters of Accounting program at the University of North Carolina, but sadly never realized his dream of becoming a CPA. Even though he will never experience the feeling of amortizing a loan, he still shares a kindred spirit with those in the Banking, Finance, and Insurance industries. He's actually a bit of a numbers whiz and a stock market enthusiast, as well as a big believer in long-term investing and philanthropy.
Larry performs at Finance, Banking, Credit Union, Purchasing, and Insurance conferences and annual meetings. His easy-going demeanor, relatable stories, and quick wit delights audiences of all ages and backgrounds.