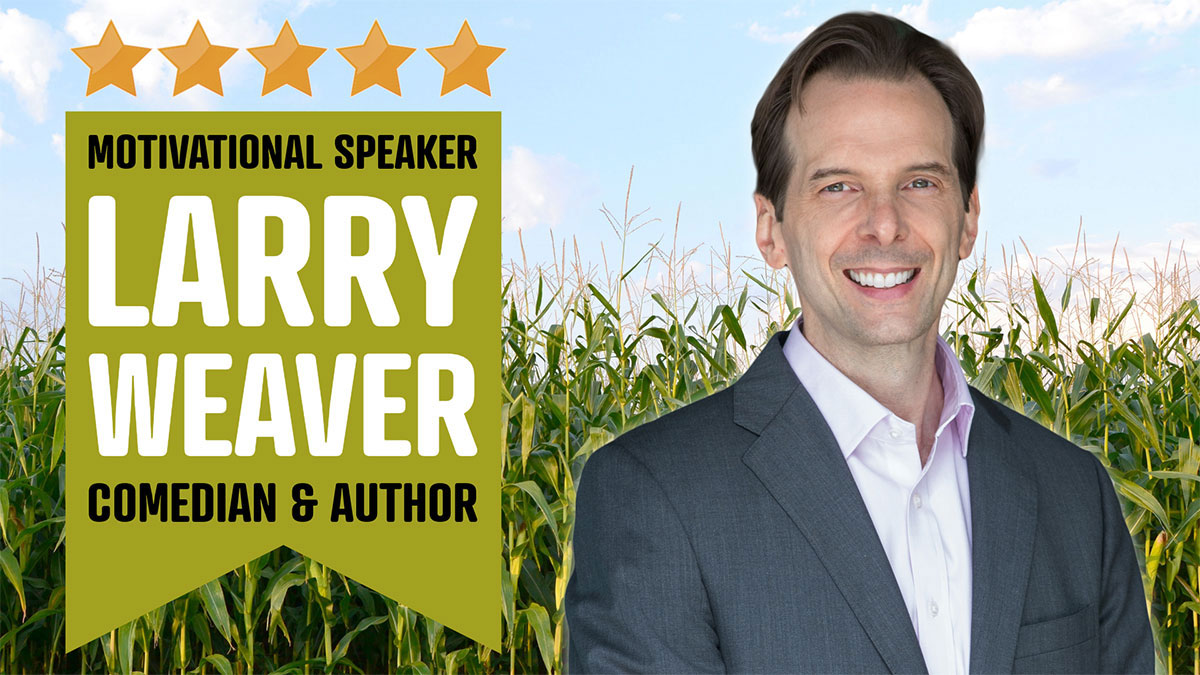 Agriculture Speaker and Comedian
Larry Weaver
Hire Clean Comedian and Funny Speaker Larry Weaver to liven up your next Agriculture event.
About Agriculture Speaker
Larry Weaver.
Larry Weaver is an American-based, Internationally-touring motivational speaker and clean comedian. He delivers clean humor with a positive message on Energy, Attitude, and Motivation.
Larry grew up in the rural village of Saxapahaw, NC and spent much of his childhood working (involuntarily) on his uncle's farm. From topping tobacco, to picking beans, to shucking corn, to harvesting potatoes, Larry has lived it. He has a heart and understanding for farmers and the struggles they face. Blue collar audiences love his down-home tales of home remedies, family gatherings, marriage, traveling, trying to eat right, and more.
As a child, Larry's grandparents would get him out of school each year to go to the State Fair. It started a love of agricultural fairs that has lasted a lifetime. Larry became a proud member of his school's Future Farmers of America (FFA) program, the largest in the state.
Larry performs for Farm Bureaus, Corn & Soybean Growers, Fair Associations, Ag Conferences, Cattlemen's Associations, Mutual Insurance Companies, Dairy Producers, Seed Companies, Equipment Dealers, Chamber Ag Appreciation Banquets, County Cooperative Extension, Farm Service Agencies, Apple Growers, Forestry Associations, Agricultural Product Groups, Farm Credit Services, Soil & Water Conservation Districts, and Agri-Business Groups across the country.