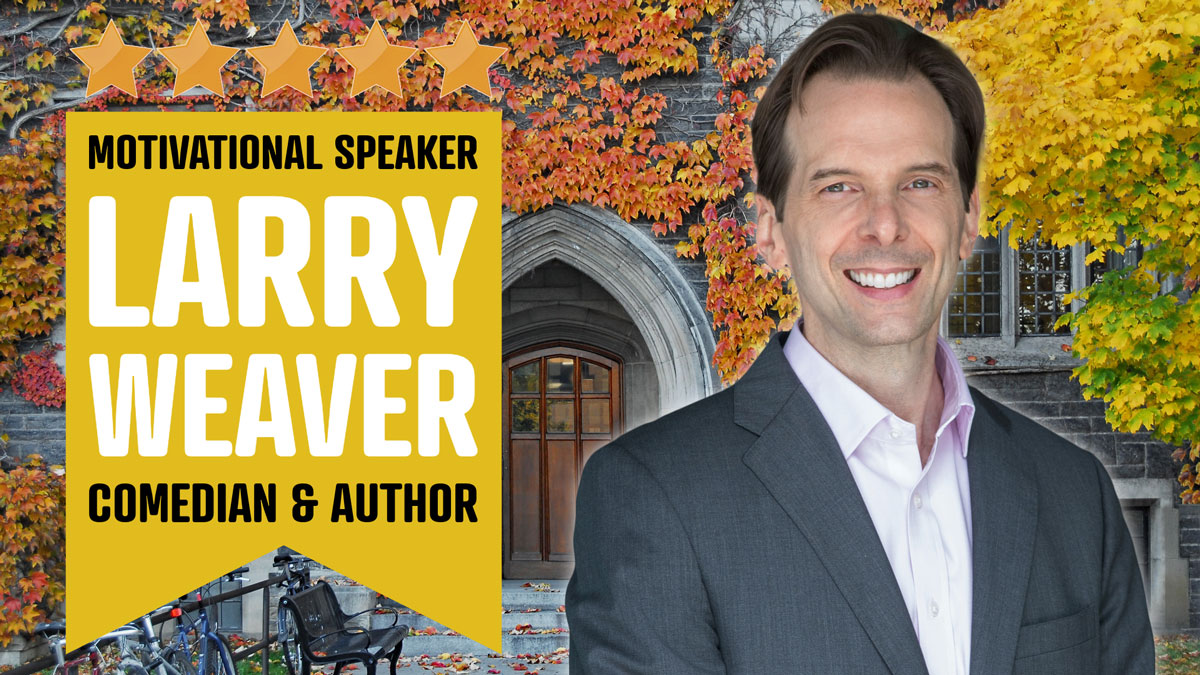 College Speaker and Comedian
Larry Weaver
Hire Clean Comedian and Funny Speaker Larry Weaver to liven up your next College event.
About College Speaker
Larry Weaver.
Larry Weaver is an American-based, Internationally-touring motivational speaker and clean comedian. He delivers clean humor with a positive message on Energy, Attitude, and Motivation.
A first-generation college graduate, Larry loves to share humorous and heart-felt stories of how the University experience impacted his life and changed his outcome. Larry received the Hiram D. (Butch) Strickland Scholarship to attend the University of North Carolina. The scholarship was established in memory of Pfc. Strickland, who was killed in action in Vietnam. Larry was so moved by the family's story that he endowed the Larry Weaver Scholarship Fund to ensure that future generations of students will have access to a higher education.
With his unique blend of humor and motivational insights, Larry Weaver has the power to uplift and inspire individuals, creating a positive and engaging environment. Through his entertaining presentations, he can help boost team morale, encourage collaboration, and enhance communication skills among college and university staff members.