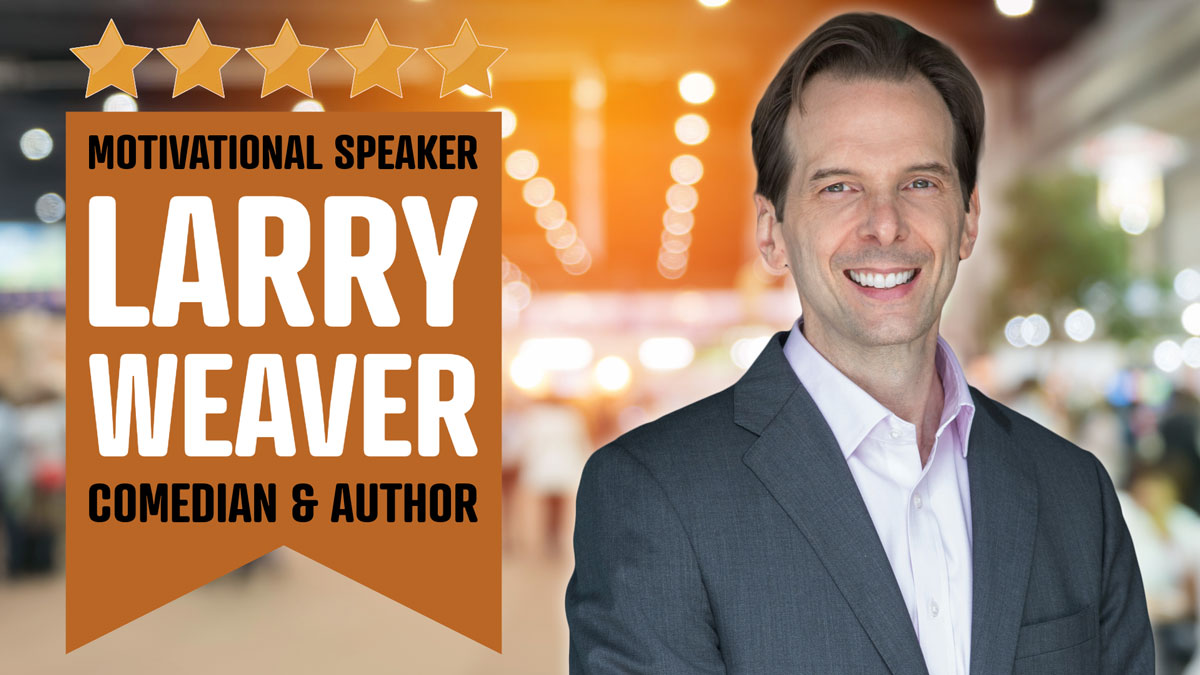 Association Speaker and Comedian
Larry Weaver
Hire Clean Comedian and Funny Speaker Larry Weaver to liven up your next Association event.
---
Reviews from Association events.
A speaker you can trust.
Over 25 years of experience at corporate events, conventions, churches, and annual meetings of all sizes.
SCAAO Spring Conference in Myrtle Beach, SC
"It was such a pleasure to have Larry Weaver at our event. His show was positive and upbeat. He was as we had hoped he would be, relaxing and engaging with the audience. Thanks again for his time with us."
- President, South Carolina Association of Assessing Officials
Annual Meeting in Biloxi, MS
"Larry Weaver served as our luncheon speaker for our statewide annual meeting attended by 375 people. The audience is very diversified by age and a ratio of 65-35, male-to-female. Larry understood his audience and developed a program that was very entertaining and brought laughter throughout our group. His delivery style and stories related very well with our group and I received a lot of positive feedback specifically about his performance. He was fantastic, hilarious and very professional. He was easy to work with and customized his presentation from information we provided in our meeting profile. He did a great job of including a timely and special motivational message along with outstanding comedy/humor. A well-balanced program that had our group leaving with a smile on their face! As the meeting planner, it was a very good decision."
- Senior Vice President of Communications, Electric Cooperatives of Mississippi
VASAP Annual Training Conference in Hampton, VA
"Larry met our goal of providing some lighter moments for our overworked and underappreciated staff. His humorous look at life's challenges was a nice change of pace to the more technical subject matter being presented at our conference. Larry was professional is all aspects of our session planning, communicated regularly, arrived early, and delivered a solid presentation."
- Field Services Specialist, Commission on Virginia Alcohol Safety Action Program
ICFA Annual Convention in Charleston, SC
"Outstanding performance! I'd give Larry Weaver 6 stars if I could! Highly recommended!"
- President, South Carolina Independent Consumer Finance Association
EPTA Quarterly Meeting in Chapel Hill, NC
"Our crowd thoroughly enjoy Larry Weaver's performance. He was prompt, friendly and very entertaining!"
- Director, Eastern Piedmont Tax Association
RUS Annual Meeting in Myrtle Beach, SC
"Thank you Larry Weaver for an entertaining presentation to kick off our event. I had great feedback from the group. One of the companies is going to be giving you a call to speak at their annual meeting."
- Board Member, Carolinas-Virginias Association of Rural Utilities Service Telephone Accountants
GACE Annual Conference in Jekyll Island, GA
"Larry Weaver was a great presenter and very funny! He was a big hit at my organization's 50th Annual Conference. You are sure to have a good presentation with Mr. Weaver. I highly recommend him."
- Assistant Director, Georgia Association of Colleges & Employers
HFMA Health Insurance Institute in Greensboro, NC
"Larry Weaver was outstanding, beyond expectations. His humor and message left us energized and with something to truly think about and apply. I highly recommend Larry."
- Education Council, North Carolina Healthcare Financial Management Association
VRA Annual Conference in Myrtle Beach, SC
"Larry Weaver brought a new dimension to our annual meeting this year and the response was overwhelmingly positive. His creative, down-home humor resonated with our audience, and he blended it with a motivational message that each person could take with them to their workplace and personal lives. He was very thorough in preparing for this event, researching the audience in advance and talking through logistics and expectations with us to ensure a great result."
- Assistant Commissioner, South Carolina Vocational Rehabilitation Association
EETC Annual Conference in Virginia Beach, VA
"Larry Weaver did a great job for us at our annual conference. He was able to work in some comedy that was specific to our group and it was a big hit. Larry was prompt, professional and interacted with our audience well."
- Executive Director, Equipment & Engine Training Council
TIDE Annual Conference in Wilmington, NC
"Larry Weaver provided a show for our conference that was attended by a couple hundred Professionals who work in the Mental Health Industry. He was professional and funny, and he connected very well with his audience. He arrived at the venue very early, and was more than prepared. We had a great time with Larry, and would highly recommend you see him soon!!"
- Entertainment Committee Chair, North Carolina Training, Instruction Development And Education
MAGPPA Annual Conference in Biloxi, MS
"When our entertainment committee started planning our annual conference, I encouraged them to look for different ideas for our 'Get-Away meeting'. We usually have some type of motivational speaker but I wanted something that people would remember. Larry Weaver was the best choice we could have made. He kept everyone laughing and thoroughly entertained and was the hit of the conference. I would highly recommend Larry and his clean brand of comedy for your event."
- President, Mississippi Association of Governmental Purchasing and Property Agents
---
Available Presentations.
Choose the best for your event.
Whether you need clean comedy, motivational speaking, an emcee, or some combination of all three, Larry has you covered.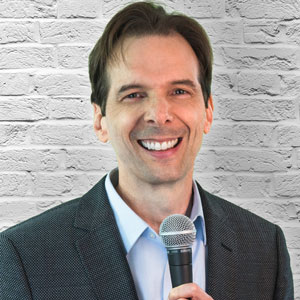 Clean Comedian
100% clean stand-up comedy performance that is highly professional, culturally sensitive and hilariously funny. As heard on SiriusXM "Blue Collar Radio" and "Laugh USA", Larry's humor includes tales of growing up in the country, home remedies, family gatherings, marriage, traveling, trying to eat right, and more.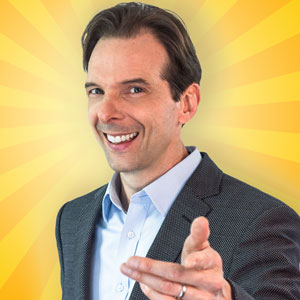 Motivational Speaker
Professional comedian and business leader Larry Weaver uses clean humor, funny anecdotes, and emotionally charged stories to illustrate the importance of creativity, attitude, and motivation. These topics are crucial to success in any venture, whether your focus is leadership, teamwork, customer service, sales, change, or just reducing stress.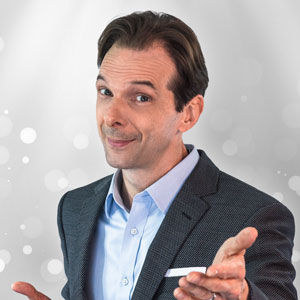 Funny Emcee
Are you planning an employee awards banquet, volunteer appreciation event, or company holiday party and want to take things up a notch? Professional emcee and event host Larry Weaver uses clean humor, quick wit, and improvisational skills to make your event unforgettable. Larry wrote the landmark book on celebrating employees, "101 Funny Employee Awards".
Larry's combination of experience, Southern charm, and clean humor make him one of the most popular Association Speakers and Association Comedians for Hire in America.