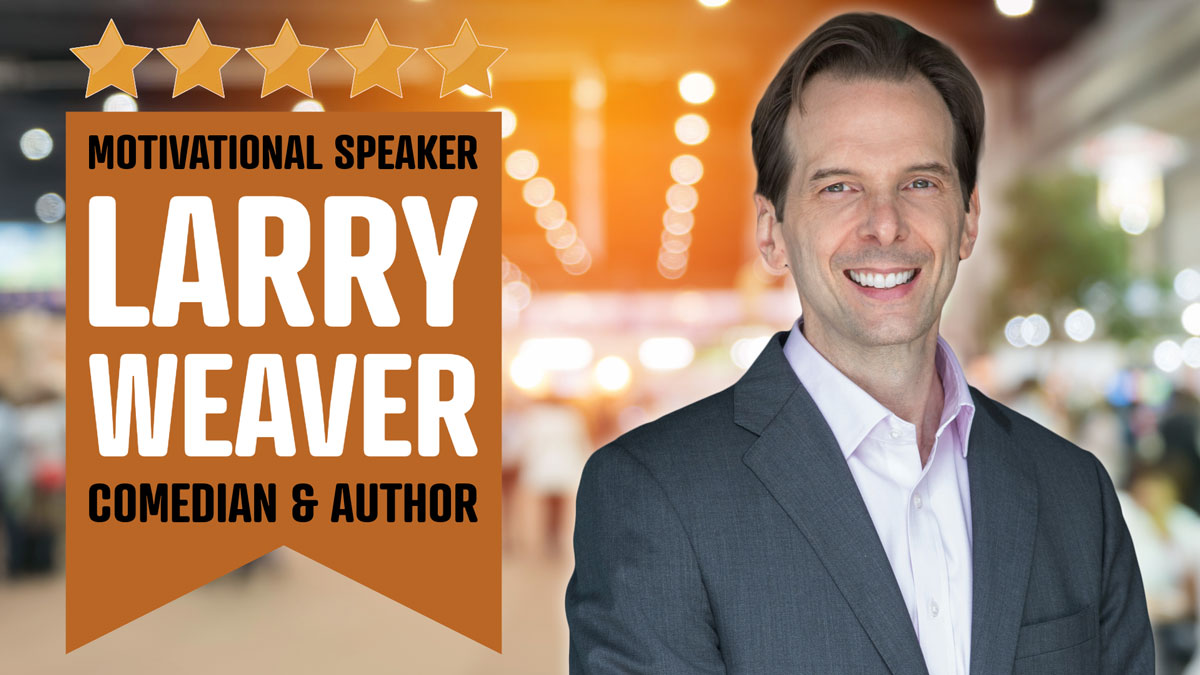 Association Speaker and Comedian
Larry Weaver
Hire Clean Comedian and Funny Speaker Larry Weaver to liven up your next Association event.
About Association Speaker
Larry Weaver.
Larry Weaver is an American-based, Internationally-touring motivational speaker and clean comedian. He delivers clean humor with a positive message on Energy, Attitude, and Motivation.
Whether you need a funny speaker to kick off your conference, an upbeat presenter to bring back the energy after lunch, or a closing keynote to end on a high note, Larry is the perfect choice! His humor is always tasteful, and his keynotes carry positive messages on attitude, motivation, creativty, health, and wellness.
Larry performs at Association annual meetings, conventions, and conferences Worldwide in-person and virtually. His easy-going demeanor, relatable stories, and quick wit delights audiences of all ages and backgrounds.