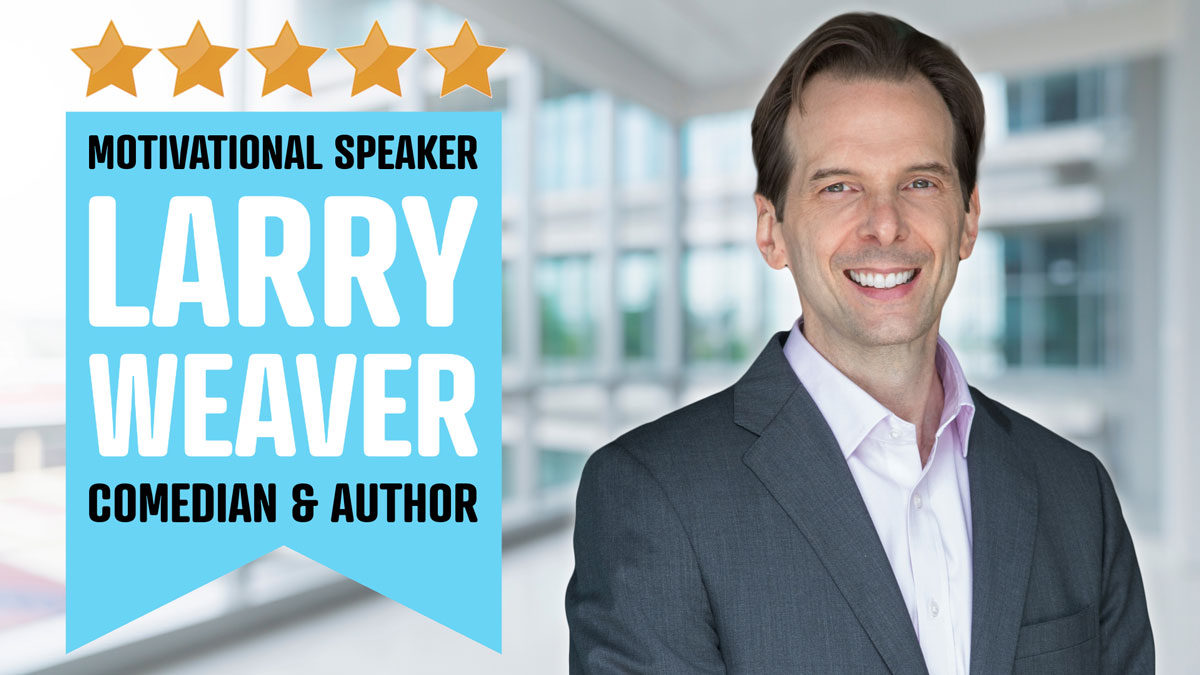 Corporate Speaker and Comedian
Larry Weaver
Hire Clean Comedian and Funny Speaker Larry Weaver to liven up your next Corporate event.
---
Reviews from Corporate events.
A speaker you can trust.
Over 25 years of experience at corporate events, conventions, churches, and annual meetings of all sizes.
Driver Safety Awards Banquet in Lancaster, PA
"Larry Weaver was great! Courteous, professional and eager to learn about our company and how he could design his performance with relatable material. Great use of prop (safety vest) and presentation slides to highlight the safety theme. His jokes were clean, witty, and caught the essence of everyday challenges! About 150 total attendees and all had a great time enjoying the comedy style of Larry! Highly recommend for a clean bout of jokes that also play on company standards (if you wish)!!"
- Transportation Manager, Sunrise Transport, Inc
Service and Safety Banquet in Farmville, NC
"Larry Weaver captivated our audience with humor related to our field of interest (safety and construction) but emphasized the importance of having a clean and safe work place at the same time. He showed interest in the audience by wanting to learn more about our company and the people, and used that information to appeal to the audience even more. His Southern charm and sense of humor related to our audience and provided a much needed laugh as we celebrated 15 years accident free, which is unheard of in our industry. He demonstrated professionalism through his courteous demeanor and respect for our audience with good, wholesome comedy. His performance was definitely a game changer when it comes to the guest speakers we look for in our awards ceremonies! Our audience really enjoyed his personality, and he was a pleasure to work with."
- Administrative Assistant, Farrior and Sons Inc
Annual Meeting in Greenville, SC
"We booked Larry Weaver for our Annual Meeting, which includes wide range of age groups and personalities. Each of our 250+ guests enjoyed his clean comedy and motivational message. It's extremely hard to please that many people, but Larry was able to get everyone laughing and lighten the mood!"
- Marketing Coordinator, Gregory Pest Services
Deployment Day in Greensboro, NC
"Larry Weaver had a great connection with the audience and tied our Superhero Theme to his performance. His comedy was clean and we could all relate to his jokes."
- Quality Assurance, Procter and Gamble
Annual Sales Meeting in Charlotte, NC
"Larry Weaver provided the perfect ending to our annual sales meeting! From initial contact to his actual performance, he could not have been easier to work with. Prompt, professional and very funny! Larry's humor was well received by our team and he was able to blend in a meaningful message that resonated with our group. The feedback has been outstanding! I would highly recommend Larry to any group or organization seeking good, clean entertainment. Top notch all the way!"
- Director of Sales and Delivery Services, Piedmont Natural Gas
Corporate Meeting in Charlotte, NC
"I am thrilled with Larry Weaver. Got nothing but good comments on his show and message. You never know what you are getting with live talent and Larry far exceeded our expectations. I have already recommended him to my colleagues."
- Executive Assistant, Synchrony Financial
Annual Focus Day in Bridgeville, DE
"Larry Weaver was awesome!!! I am so glad he spoke at our event. All the employees have raved about this routine. Even with some technical difficulties we had with the microphone, he didn't skip a beat - he was able to make light of the situation and keep the laughs coming! Our employees range in age from 20 to 60+ and everyone was laughing. He was very, very funny! It was a great way to end our event!"
- Human Resources Manager, Delaware Electric Cooperative, Inc.
All-Employee Meeting in Centerville, TN
"We really enjoyed Larry Weaver's presentation at our all employee meeting. The jokes were a hit and, being from the south ourselves, were spot on! The motivational tips he threw in were just what we were looking for. I appreciate his promptness, professionalism, ease to work with and creativity. Larry's ability to tie in bits from our other training earlier in the day made it that much funnier! It was just what we needed after a long day of training!"
- VP Employee & Member Services, Meriwether Lewis Electric Cooperative
Employee Training Day in Salina, KS
"Larry Weaver's performance for our annual employee in-service training day was described by some of our employees as 'GREAT, GREAT, GREAT!' and 'Best speaker we have had'. He provided a very organized, professional and detailed booking process upon contact and he left no questions unanswered. Thank you Larry for making our event a success!"
- Human Resource Director, Saline County Human Resource Division
Company Christmas Party in Anderson, SC
"Larry Weaver did a phenomenal job. Not only did he exceed our expectations, he went above and beyond. His award ceremony was on point and he made the crowd shed tears for about an hour straight. Highly recommend for any event."
- Director of Operations, Labtech Diagnostics
Annual Christmas Party in Siloam Springs, OK
"Larry Weaver was a huge hit at our company Christmas Party. His act was the perfect blend of customized company humor and general humor. The funny employee awards were the icing on the cake of his performance. His clean yet hilarious jokes allowed the group of diverse employees to bond. Employees raved about him after the event, especially the CEO. He said that he's never laughed as hard as he did that night. Thanks Larry for making me look good for my boss! Not only was he awesome the night of the party, but working with him before the event was a breeze. He was professional, organized and friendly. I would recommend Larry to any group or company to spice up their next event."
- Marketing Director, Grand Savings Bank
Service Award Dinner in Mooresville, NC
"Larry Weaver performed for two separate Awards dinners for our Employees which were attended by two different and diverse groups of Employees. He was very entertaining and funny for both performances and our Human Resource Department has heard nothing but positive responses about the entertainment at this year's Dinners. I was very refreshing to hear comedy that was funny and entertaining while presented in a clean and thoughtful way. I would recommend his to anyone for a good clean fun corporate event or outing."
- Human Resources Manager, Cardinal FG
---
Available Presentations.
Choose the best for your event.
Whether you need clean comedy, motivational speaking, an emcee, or some combination of all three, Larry has you covered.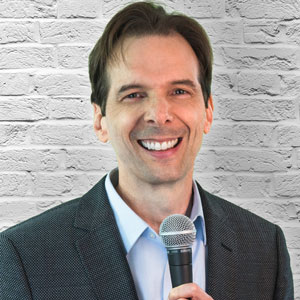 Clean Comedian
100% clean stand-up comedy performance that is highly professional, culturally sensitive and hilariously funny. As heard on SiriusXM "Blue Collar Radio" and "Laugh USA", Larry's humor includes tales of growing up in the country, home remedies, family gatherings, marriage, traveling, trying to eat right, and more.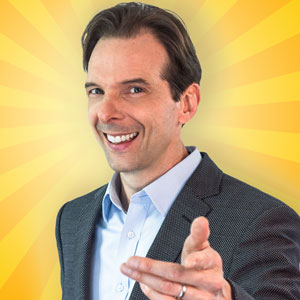 Motivational Speaker
Professional comedian and business leader Larry Weaver uses clean humor, funny anecdotes, and emotionally charged stories to illustrate the importance of creativity, attitude, and motivation. These topics are crucial to success in any venture, whether your focus is leadership, teamwork, customer service, sales, change, or just reducing stress.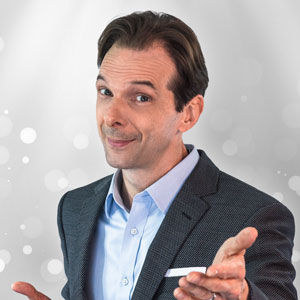 Funny Emcee
Are you planning an employee awards banquet, volunteer appreciation event, or company holiday party and want to take things up a notch? Professional emcee and event host Larry Weaver uses clean humor, quick wit, and improvisational skills to make your event unforgettable. Larry wrote the landmark book on celebrating employees, "101 Funny Employee Awards".
Larry's combination of experience, Southern charm, and clean humor make him one of the most popular Corporate Speakers and Corporate Comedians for Hire in America.