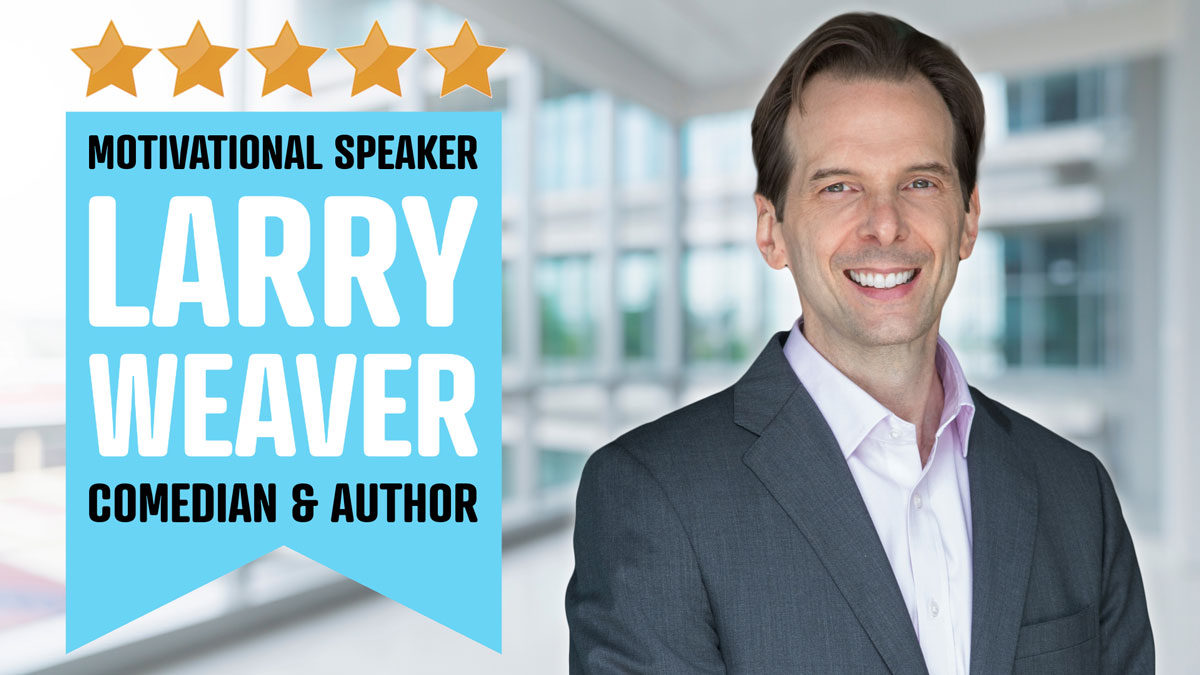 Corporate Speaker and Comedian
Larry Weaver
Hire Clean Comedian and Funny Speaker Larry Weaver to liven up your next Corporate event.
---
Reviews from Corporate events.
A speaker you can trust.
Years of experience at corporate events, conventions, churches, and annual meetings of all sizes.
NEI Global Relocation
"Larry was fantastic! He was able to step in at the last minute due to our previously chosen speaker becoming ill. Larry is very professional, offers a positive message and his material is G-Rated -- exactly what we were looking for in a keynote speaker. Thanks Larry!""
- SVP Global Mobility Strategies, GPA Summit
Communications Data Group
"Larry brought humor and positivity to our conference. All of our attendees at our annual customer conference loved him and thoroughly enjoyed his keynote presentation. We highly recommend Larry!"
- Communications Director, CDG Customer Conference
Sentara Healthcare
"Larry provided a refreshing, delightful session at our Nurse Leadership meeting. He was exactly what we were seeking with wit and humorous observations on daily interactions, relationships, and the current situation. We challenged Larry to create "belly laughs" with good clean humor. Wow! did he deliver!! The room was so attentive! We didn't see anyone take their eyes away from him except to wipe away the tears from laughter! We appreciate the ease of communicating and his accountability in timeliness, confirmations, and engagement with our team. We highly recommend using Larry for your next event."
- Executive Assistant, SHC Nursing Leaders Event
AvalonBay Communities, Inc.
"Larry Weaver performed a virtual comedy set for our organization's Associate Appreciation event and was an AMAZING addition to our program! The professionalism of his presentation was clear right from the start and all of the effects he used with our logo, other images and even some mock awards in tandem with our appreciation elements was SPOT ON! He customized his material making it specific and relevant to our business. It was a pleasant surprise - our associates loved it! Larry was an absolute pleasure to work with - accommodating, accessible and a great attitude! I would highly recommend him for anyone looking for an entertaining SURE THING!"
- Meetings & Event Coordinator, Virtual ACI Associate Appreciation Event
Michelin North America
"Larry was excellent! We invited Larry to speak at our Internal Communications meeting. We specifically wanted a speaker from outside of our company who could lighten the mood and help lift morale, while also sharing some words of wisdom on staying positive. His jokes and positive message were very well received by our employees! We had a wide age range in our group of almost all engineers, and everyone in the audience was laughing. We were thrilled with Larry's performance. Off-stage, Larry was punctual, professional and very very kind. Overall, it was a great experience. We are very happy we chose Larry as our guest speaker."
- Product Design & Industrialization Engineer, Communications Meeting
Tempforce
"Larry Weaver performed for our Annual Christmas Celebration and Awards Banquet. This was the first time we have included a Comedy act at this event and we were unsure as to how it might be received. Well, the night turned out to be Super and the entire staff loved it. Larry is a true professional. He arrived promptly and took great care to ensure the evening went as planned and was extremely accommodating to our wishes. With 30+ years experience, we used his input and expertise to plan the agenda and we were not disappointed. ...Our staff loved the "Fun Awards" segment and it got the night off to a great start. In fact, they are still laughing and talking about them. His comedy routine is hilarious and the connection he made with our staff members and guests during his performance created even more laughs. We are so glad we found a comedian who performs using clean material and who was suitable for all ages and backgrounds. We would highly recommend Larry for your corporate event or any event that you need a good clean performer."
- Operations Manager, Company Holiday Party
United States Postal Service
"We were honored to engage speaker Larry Weaver for our Second Annual Safety Symposium for the Greensboro District of the United States Postal Service. After researching speakers for our event, we were unanimously convinced that Larry Weaver was the right choice. We understood the gravity and importance of getting the right speaker, and the challenge of meeting the needs of our audience. Bottom line, Larry Weaver presented flawlessly, connecting all of us through his humor, personal stories, and day-to-day life applications ...Our event consisted of our Area Vice President, Area, Human Resources Manager, District Manager, Higher-Level local postal managers and postmasters, supervisors, city carriers, rural carriers, clerks, and custodians. Regardless of your rank in the organization, at the end of the day, we all can connect over humor about food, family, and frustrations. Humor is a universal antidote, breaking down barriers, and connecting us on a base level. Larry did not disappoint. I watched our District Manager from time to time, as the bar was high to make sure he was pleased. From a distance, it was obvious he was enjoying the presentation by the verbal and visual feedback he was giving. Later in speaking with him personally, he noted that Mr. Weaver was perfect for the event. Thank you Larry Weaver for being a part of our special event. It was the perfect puzzle piece to tie everything together that day for us."
- Lean Safety Coordinator, USPS Safety Symposium
D.R. Horton
"We booked Larry Weaver to be our keynote speaker at our annual event. Larry was very engaging and funny. His ideas on how to manage a positive outlook and attitude were exactly what we needed because we are going through a lot of change. He was easy to communicate with leading up to our event. We will bring him back again next year."
- Construction Manager, Annual Team Meeting
Preformed Line Products
"Larry Weaver had a very entertaining show for our annual service awards banquet. He paid close attention to our type of business and did a nice job of incorporating business-related information into his 'laugh out loud' comedy. We have had Larry perform for us twice and both times he was prompt and professional."
- Human Resources Manager, Annual Banquet
Anza Electric Cooperative, Inc.
"Larry Weaver is a fantastic speaker - well rehearsed, on time, and relevant to our event. He made sure to obtain local information from us ahead of time and incorporated it well into his material. We have received great comments from our members as to his performance! His material is funny, inspiring, clean and just great to listen to."
- General Manager, AEC Membership Meeting
Procter and Gamble
"Larry Weaver had a great connection with the audience and tied our Superhero Theme to his performance. His comedy was clean and we could all relate to his jokes."
- Quality Assurance, Deployment Day
Hegg Companies
"Our team loved Larry! He presenteda perfect mix of comedy and leadership. The audience was engaged the whole performance! Well done, Larry!"
- Director of Brand Experience, Leadership Summit
---
Available Presentations.
Choose the best for your event.
Whether you need clean comedy, motivational speaking, an emcee, or some combination of all three, Larry has you covered.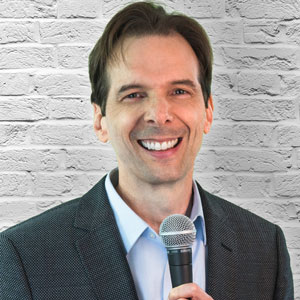 Clean Comedian
100% clean stand-up comedy performance that is highly professional, culturally sensitive and hilariously funny. As heard on SiriusXM "Blue Collar Radio" and "Laugh USA", Larry's humor includes tales of growing up in the country, home remedies, family gatherings, marriage, traveling, trying to eat right, and more.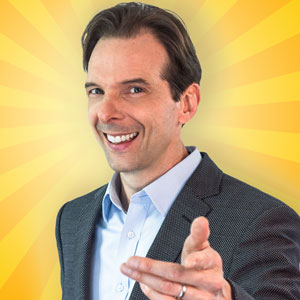 Motivational Speaker
Professional comedian and business leader Larry Weaver uses clean humor, funny anecdotes, and emotionally charged stories to illustrate the importance of creativity, attitude, and motivation. These topics are crucial to success in any venture, whether your focus is leadership, teamwork, customer service, sales, change, or just reducing stress.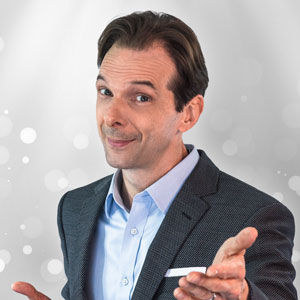 Funny Emcee
Are you planning an employee awards banquet, volunteer appreciation event, or company holiday party and want to take things up a notch? Professional emcee and event host Larry Weaver uses clean humor, quick wit, and improvisational skills to make your event unforgettable. Larry wrote the landmark book on celebrating employees, "101 Funny Employee Awards".
Larry's combination of experience, Southern charm, and clean humor make him one of the most popular Corporate Speakers and Corporate Comedians for Hire in America.