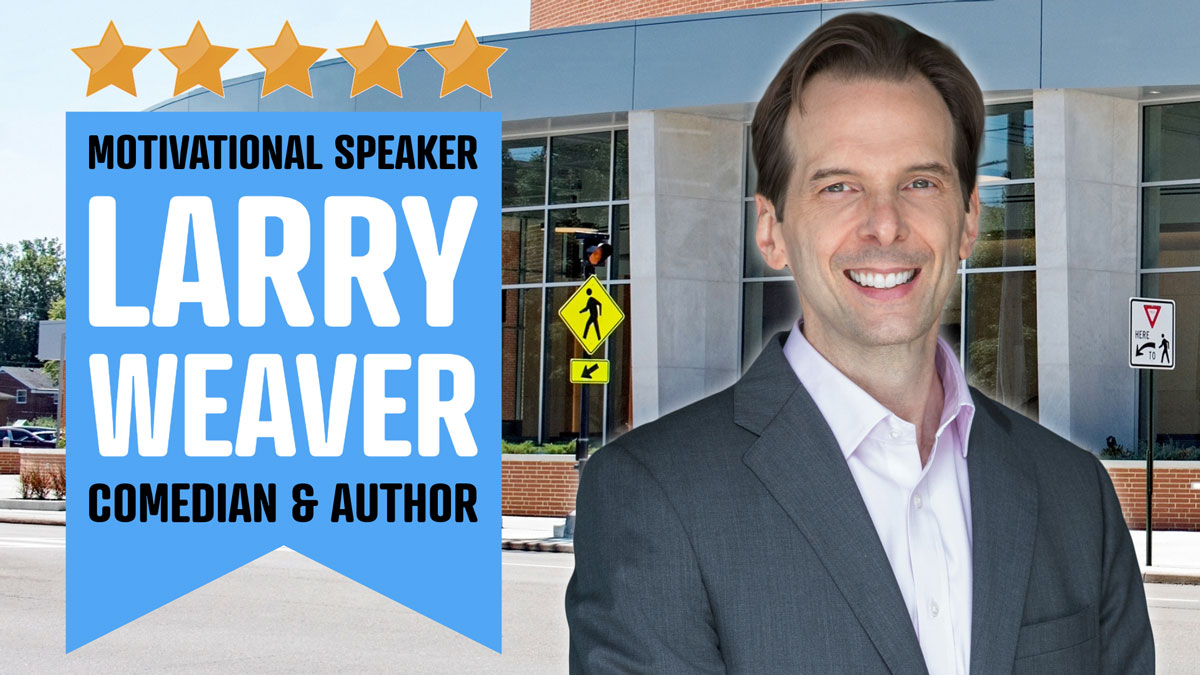 Education Speaker and Comedian
Larry Weaver
Hire Clean Comedian and Funny Speaker Larry Weaver to liven up your next Education event.
---
Reviews from Education events.
A speaker you can trust.
Over 25 years of experience at corporate events, conventions, churches, and annual meetings of all sizes.
County Wide Teacher Professional Development Inservice in Lafayette, TN
"Larry Weaver was great! He kept our teachers engaged and had them rolling in their seats. Getting the school year started with laughter and a great message is always a plus. Larry truly motivated our teachers!"
- Federal Programs Director, Macon County Board of Education
MCC Training Day in Troy, NC
"Larry Weaver presented at Montgomery Community College as part of our Welcome Back at the beginning of the fall semester. Larry responded to my initial inquiry and provided a quote within the same day. Additionally, he provided guidance in planning the event and incorporated information about the local area into his presentation. Larry was a pleasure to work with and our employees thoroughly enjoyed his hilarious keynote."
- Dean, Technology & Learning Resources, Montgomery Community College
School System Convocation in Paris, TX
"We were glad to have Larry Weaver start the new year off for Paris TX County Wide Schools Districts. He did a great job."
- Administrative Assistant to Superintendent, Paris ISD
TIDE Annual Conference in Wilmington, NC
"Larry Weaver provided a show for our conference that was attended by a couple hundred Professionals who work in the Mental Health Industry. He was professional and funny, and he connected very well with his audience. He arrived at the venue very early, and was more than prepared. We had a great time with Larry, and would highly recommend you see him soon!!"
- Entertainment Committee Chair, North Carolina Training, Instruction Development And Education
VCCA Annual Conference in Virginia Beach, VA
"Larry Weaver was extremely entertaining and keep the room laughing. He was a perfect closing speaker to the conference."
- Conference Planner, Virginia Community Colleges Association
Teacher Assistants Dinner in Camp Lejeune, NC
"Larry Weaver provided an excellent program for our Teacher Appreciation Banquet. He brought the house down. He was so funny, and the way he worked the audience was just out of this world. I asked for clean and funny and he gave me both. He was AWESOME!"
- Teacher Assistant, Johnson Primary School
NCCCI Annual Meeting in Raleigh, NC
"Larry Weaver was absolutely hilarious, everyone was absolutely raving about his show. He is highly professional and very attentive to his audience."
- Sales Director, Pearson Education, North Carolina Community College Instructors
---
Available Presentations.
Choose the best for your event.
Whether you need clean comedy, motivational speaking, an emcee, or some combination of all three, Larry has you covered.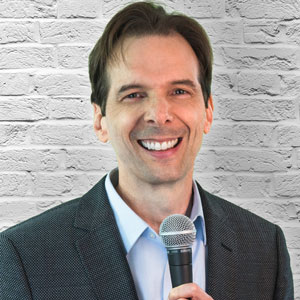 Clean Comedian
100% clean stand-up comedy performance that is highly professional, culturally sensitive and hilariously funny. As heard on SiriusXM "Blue Collar Radio" and "Laugh USA", Larry's humor includes tales of growing up in the country, home remedies, family gatherings, marriage, traveling, trying to eat right, and more.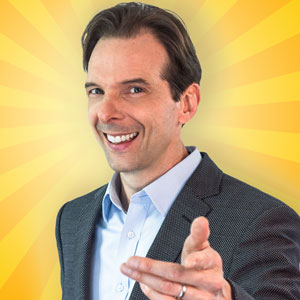 Motivational Speaker
Professional comedian and business leader Larry Weaver uses clean humor, funny anecdotes, and emotionally charged stories to illustrate the importance of creativity, attitude, and motivation. These topics are crucial to success in any venture, whether your focus is leadership, teamwork, customer service, sales, change, or just reducing stress.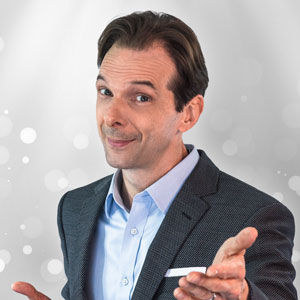 Funny Emcee
Are you planning an employee awards banquet, volunteer appreciation event, or company holiday party and want to take things up a notch? Professional emcee and event host Larry Weaver uses clean humor, quick wit, and improvisational skills to make your event unforgettable. Larry wrote the landmark book on celebrating employees, "101 Funny Employee Awards".
Larry's combination of experience, Southern charm, and clean humor make him one of the most popular Education Speakers and Education Comedians for Hire in America.