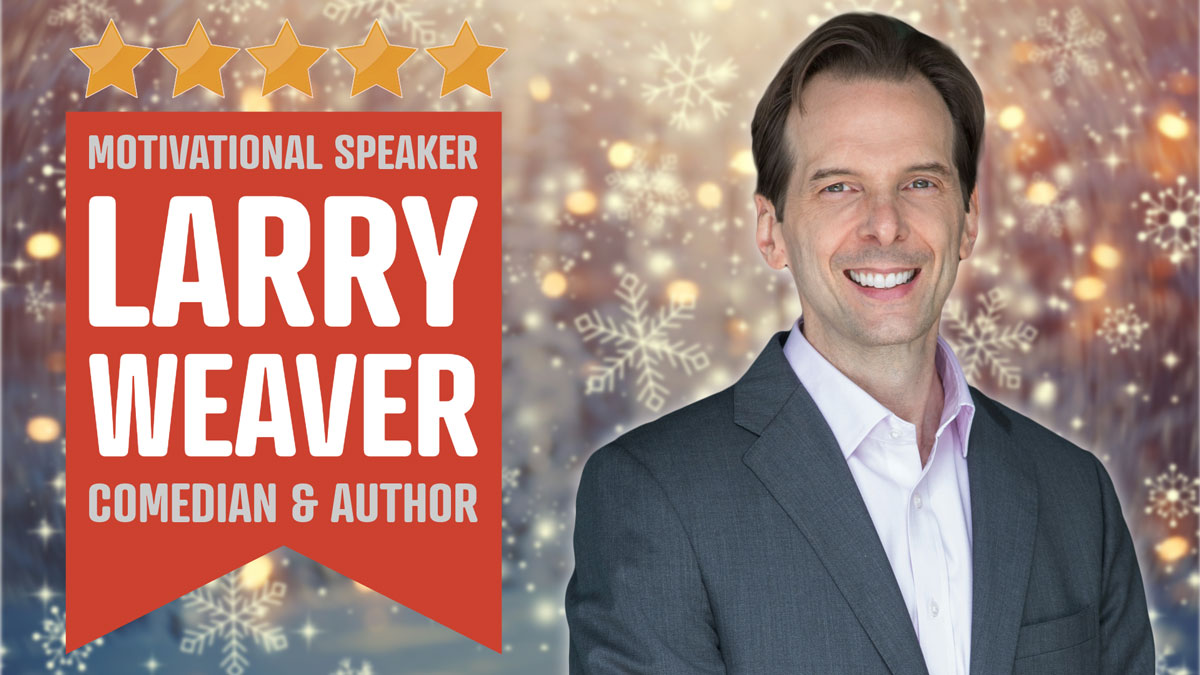 Christmas Party Speaker and Comedian
Larry Weaver
Hire Clean Comedian and Funny Speaker Larry Weaver to liven up your next Christmas Party event.
---
Reviews from Christmas Party events.
A speaker you can trust.
Over 25 years of experience at corporate events, conventions, churches, and annual meetings of all sizes.
Volunteer Appreciation Banquet in Kokomo, IN
"I haven't laughed that hard in years! Larry Weaver was the consummate professional. His pre-event communication was excellent, he was prompt, courteous and enjoyable to work with. His performance showcased his experience as well as his comedic skills. His humor was well-received by a cross-section of age groups and cultural backgrounds. He couldn't have been better and we couldn't have been happier. Stellar show, Larry!"
- Pastor, Family Worship Center
Company Christmas Party in Anderson, SC
"Larry Weaver did a phenomenal job. Not only did he exceed our expectations, he went above and beyond. His award ceremony was on point and he made the crowd shed tears for about an hour straight. Highly recommend for any event."
- Director of Operations, Labtech Diagnostics
Annual Christmas Party in Siloam Springs, OK
"Larry Weaver was a huge hit at our company Christmas Party. His act was the perfect blend of customized company humor and general humor. The funny employee awards were the icing on the cake of his performance. His clean yet hilarious jokes allowed the group of diverse employees to bond. Employees raved about him after the event, especially the CEO. He said that he's never laughed as hard as he did that night. Thanks Larry for making me look good for my boss! Not only was he awesome the night of the party, but working with him before the event was a breeze. He was professional, organized and friendly. I would recommend Larry to any group or company to spice up their next event."
- Marketing Director, Grand Savings Bank
Christmas party in Huntington, WV
"Larry Weaver was a great comedian for our Company Christmas Party. I have received lots of favorable feedback this morning from Management and Team Members. One attendee commented that she was crying from laughter. Thanks again for a great show."
- Human Resources, Toyota Motor Manufacturing
Holiday Training Event in Franklin, NC
"We had Larry Weaver speak at our end of the year meeting. His presentation was received very well by our audience and the message was on target based on our request."
- Executive Director, Macon Program for Progress
Company Christmas Party in Elverson, PA
"Mr. Weaver was so much fun! He was humorous (shared stories of his childhood & living in the south) was inspiring (reminded us about the importance of teamwork & creativity) and festive ( speaking about the being thoughtful all year round). He engaged the crowd on a few topics and lots of laughter filled the room! Larry was prompt and professional from the time I reached out to inquire about his services in an email to the time he actually performed and spent the evening with us. The awards ceremony was icing on the cake! We received many sweet comments from our guests about how good is was to laugh together. Thank you, Mr. Weaver, for being a bright spot at our event!"
- Owner, A.J. Blosenski, Inc.
Client Appreciation Event in Newton, NC
"Larry Weaver was extremely professional and showed up to the event despite a severe snow storm. He was very funny and my clients really enjoyed the entertainment."
- Financial Associate, Thrivent Financial
Company Christmas Party in Virginia Beach, VA
"Larry Weaver provided a great show for our company Christmas gathering. I was impressed by his timely responses and willingness to accommodate our schedule during all of the arrangements. The presentation was funny with just the right amount of interaction with the guests. I think it's amazing that he can zero in on the feel from the audience and know just who to pick on, like our Winchester folks. I also appreciate him customizing 'Twas the night before Christmas' using our peculiar little stories. That was a big hit with everyone. It was our first experience with a comedian and we were all very happy with the outcome. Thanks so much."
- President, Integrity Staffing Services, Inc.
Christmas Party in Durham, NC
"Larry Weaver delivered an outstanding performance at our Annual Meeting and Christmas Party. He far exceeded my expectations, and had the entire crowd laughing throughout the show. As one of our new members was leaving the party, he was telling how much he enjoyed the show and he was still laughing as he headed to the parking lot. I received a lot of compliments regarding his show that night and also had some phone calls the following day telling me how good it was. We had people in the audience with ages ranging from early 30's to late 70's and everyone thoroughly enjoyed themselves. I really appreciated how he kept the program and jokes clean, it's a rarity these days to not have cursing or something that could be offensive to people. Larry is a class act."
- Vice President, Wake County Wildlife Club
Christmas Banquet in Fort Mill, SC
"Larry Weaver is very easy to work with. Even though we had a small crowd, he was fantastic in getting audience participation and making people laugh. We would highly recommend him to others."
- Deputy Chief, Flint Hill Fire Department
Company Christmas Party in Virginia Beach, VA
"Larry Weaver was excellent. Our employees had a great time interacting with him during his performance. He was very funny in a "family" "clean" way which our company really appreciated."
- Marketing Coordinator, Land & Coates, Inc.
HBA Christmas Party in Hickory, NC
"Our Christmas Party has declined in attendance over the years so we tried something new. When we announced a comedian, we sold out in a week! Larry Weaver did not disappoint! He was wonderful and everyone enjoyed themselves."
- Executive Officer, Hickory & Catawba Valley Home Builders Association
---
Available Presentations.
Choose the best for your event.
Whether you need clean comedy, motivational speaking, an emcee, or some combination of all three, Larry has you covered.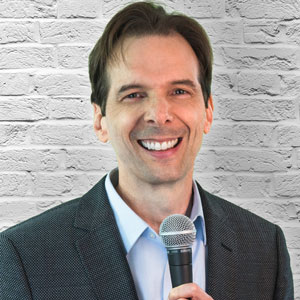 Clean Comedian
100% clean stand-up comedy performance that is highly professional, culturally sensitive and hilariously funny. As heard on SiriusXM "Blue Collar Radio" and "Laugh USA", Larry's humor includes tales of growing up in the country, home remedies, family gatherings, marriage, traveling, trying to eat right, and more.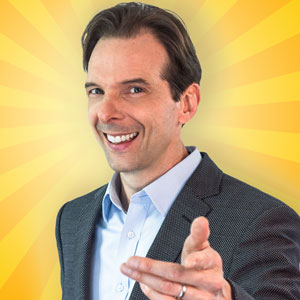 Motivational Speaker
Professional comedian and business leader Larry Weaver uses clean humor, funny anecdotes, and emotionally charged stories to illustrate the importance of creativity, attitude, and motivation. These topics are crucial to success in any venture, whether your focus is leadership, teamwork, customer service, sales, change, or just reducing stress.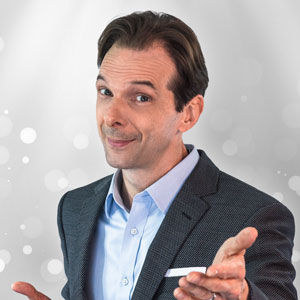 Funny Emcee
Are you planning an employee awards banquet, volunteer appreciation event, or company holiday party and want to take things up a notch? Professional emcee and event host Larry Weaver uses clean humor, quick wit, and improvisational skills to make your event unforgettable. Larry wrote the landmark book on celebrating employees, "101 Funny Employee Awards".
Larry's combination of experience, Southern charm, and clean humor make him one of the most popular Christmas Party Speakers and Christmas Party Comedians for Hire in America.