Comedian Larry Weaver
Trusted Reviews
Browse 100+ recent, verifiable reviews from events across America.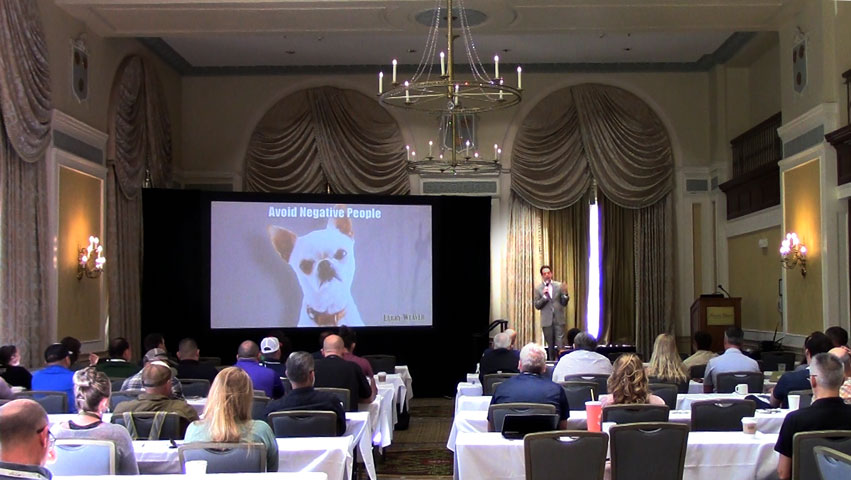 Tree Care Industry Association, Inc.
"Larry's presentation was nothing short of exceptional, and his contributions greatly enhanced the overall experience of our event. Perhaps one of the most memorable aspects of Larry's presentation was his ability to infuse humor into his message. The lighthearted and humorous approach he adopted resonated extremely well with our audience. It allowed for a relaxed and enjoyable experience while ensuring that his key points were effectively communicated and retained by attendees. We would highly recommend Larry to any organization seeking a dynamic and engaging presenter."
- Director of Business Solutions, 2023 TCIA Workshop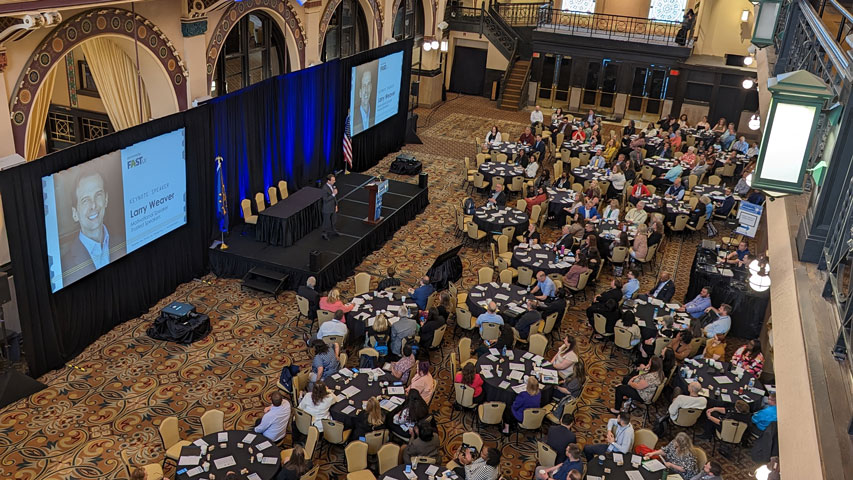 National Association of State Workforce Agencies
"Our attendees rated Larry's session 4.7 out of 5.0 which is GREAT! His pre-event communication was excellent. He was willing to take the time to hear about the attendees - their passion and the discouragement inherent in their jobs. I would recommend Larry to anyone for any kind of event. A+++"
- Director, 2023 NASWA SIDES Seminar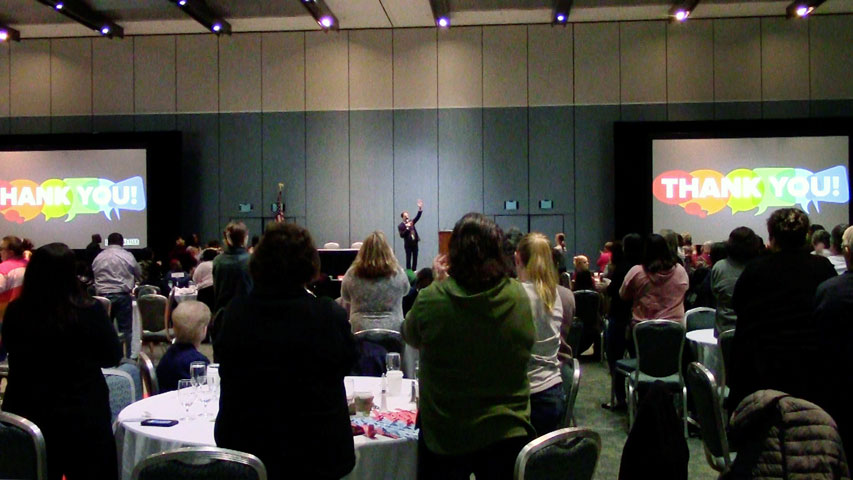 School Nutrition Association of Virginia
"Everyone had a wonderful time. I received a lot of comments of how they enjoyed the session. A few of the people I talked to said it has been the best they have seen in some time. I actually had a director ask me about Larry for something they are going to do! Thanks for all the humor, the belly laughs and in some cases tears from laughing so hard."
- Co-Conference Chair, 2023 SNA-VA State Conference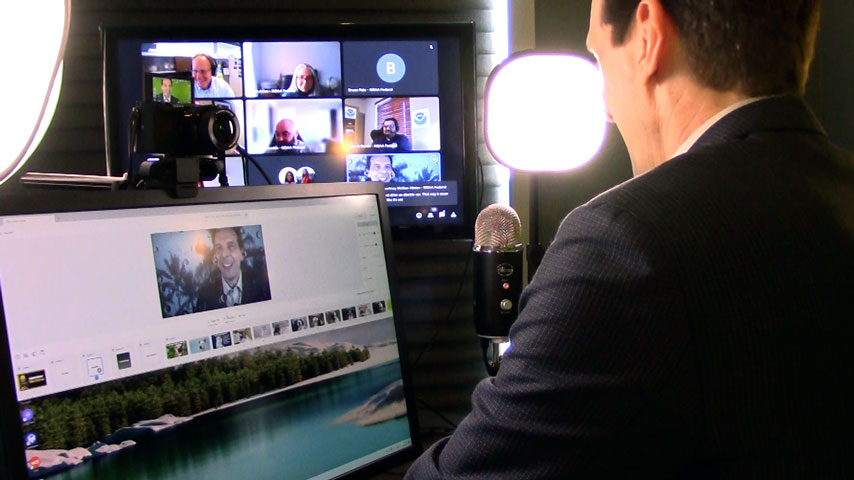 National Oceanic and Atmospheric Administration
"Mr Larry Weaver was the perfect guest speaker for our annual event in every way. He was as friendly, positive and engaging during our initial meeting as he was on stage. My first call was returned the same day. He was punctual for every call, every email communication or video chat, and arrived early to the scheduled event to ensure everything was ready to go for the scheduled event time. Prior to our "all virtual" event, Mr, Weaver worked with me to not only understand the goals for our event, but took the time to learn about our Agency mission and activities to aid him in connecting with our employees! Mr. Weaver's performance was both professional and personal, and very funny. He seamlessly incorporated our event theme and safety messaging into his very motivational performance. He even worked our Safety mascot into his comedy… From his studio he was able to deliver amazing video graphics and animations, as well as safety themed content that was visually appealing and entertaining. His creative use of the camera was commented on by many pleased participants. Mr. Weaver's performance was extremely well received. He easily won over a very tough audience, and he accomplished this in a virtual setting. This is no easy feat! There was not one negative review! As an event organizer, one is always concerned about providing great content… and Mr. Weaver more than delivered! I look forward to working with Mr. Weaver in the future. Here is a small sampling of the unanimously positive feedback: "Larry was great! Good selection for a speaker! Hope he's invited back." "This was fantastic. I enjoyed the comical way he delivered safety messages! Bring him back next year!" "Lots of great tips. He made my day a little lighter!!!" "Speaker was engaging and very informative! Funny presentation!" "Appreciated that Larry took the time to learn about NOAA and work it into his routine, it made the performance and the safety messaging really resonate. Thank you Larry""
- NOAA Safety and Environmental Compliance Office, 2023 Virtual NOAA Safety & Health Week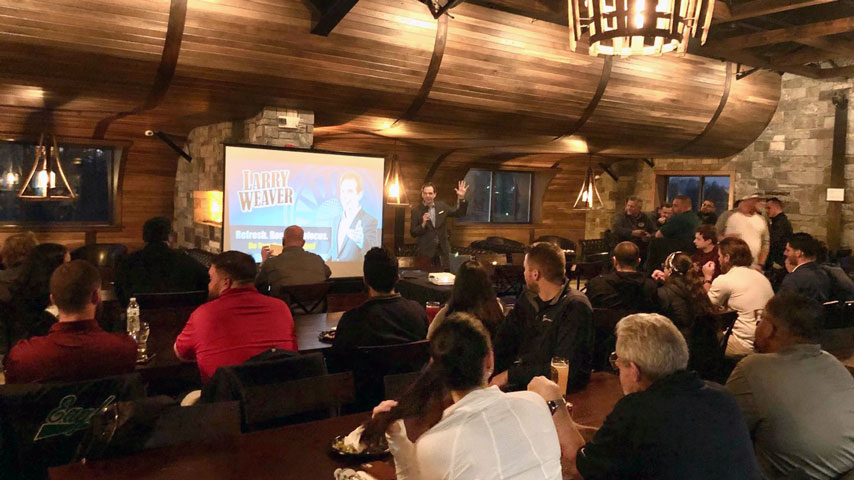 The School of Flood
"Larry played a large role in our annual company conference with his amazing 1-hour message. His pre-communication to gather information on our company was very smooth. He was able to capture our audience based off of what he knew about us as an organization as well as by his own personal stories.Larry provided very clean humor and positive messages that had everyone laughing and thinking. He was able to intertwine the two perfectly and we could not have been happier with the outcome!"
- Executive Assistant, 2023 Annual Company Conference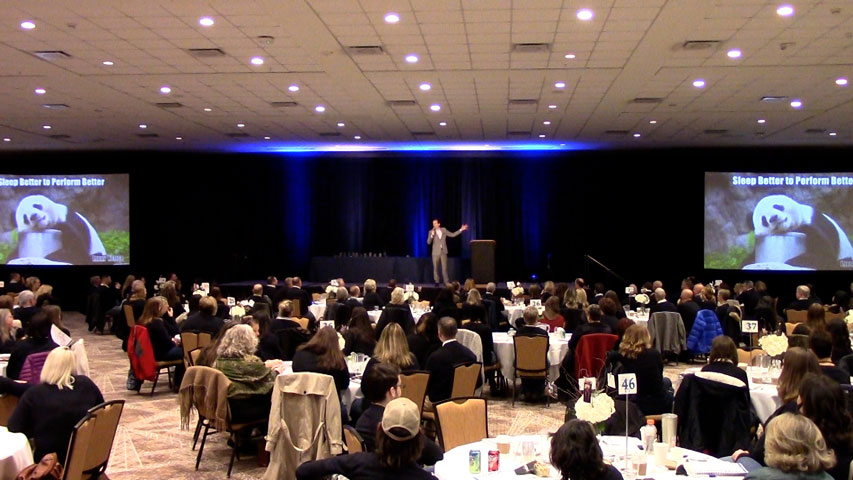 Fidelity Bank
"Larry was the perfect keynote speaker for our company's Annual Meeting. He was engaging and entertaining from the start. He was clean, uplifting and kept the audience laughing the entire time. We have received great feedback from our associates!"
- Chief Product Management & Marketing Officer, 2023 Annual Meeting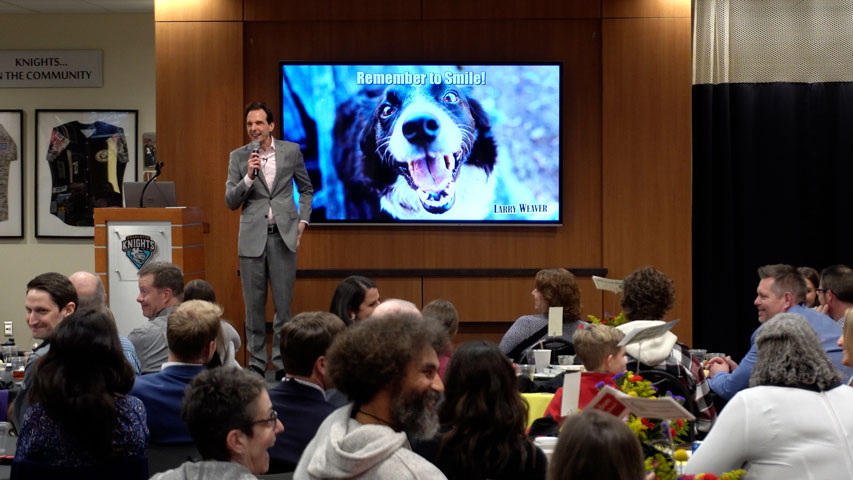 FSIoffice
"Larry Weaver hit it out of the park! We had a Teacher Appreciation event, and his motivational speech was spot on. The crowd loved him, and we even received raving reviews from the teachers themselves. From start to finish it was so easy and seamless to work with Larry. He was on time, prepared and easy to communicate with throughout the whole process. There was clean comedy and real life, funny experiences he shared with us. All while teaching a great lesson and inspiring the teachers and other attendees in the room. There were plenty of materials to choose from to put in our brochures for the event and instructions for what needed to be done to prepare for his arrival were easy to follow. He was very low maintenance compared to some other speakers we have had. Truly just a pleasure to work with and all at a very reasonable price. You won't break the bank booking this funny, professional and inspiring speaker. I highly recommend him for your next upcoming event!"
- Event Coordinator, 2023 Teacher of the Year Event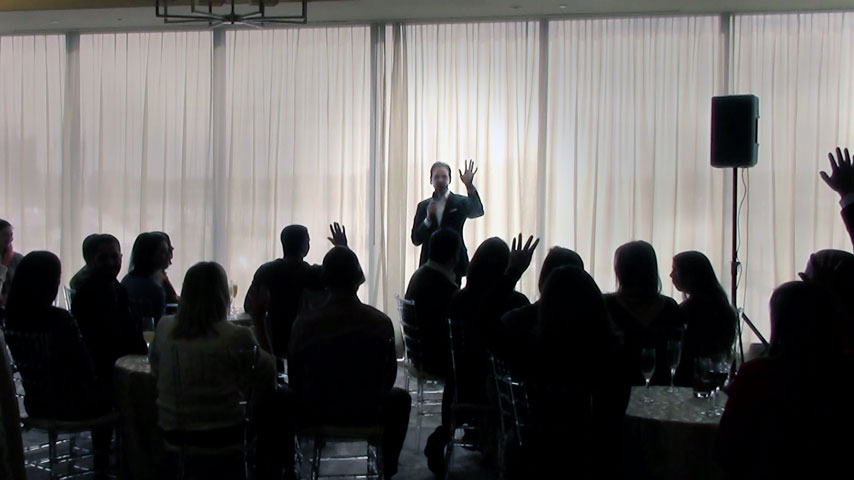 Troyce Gatewood & Partners
"Larry was the absolute perfect choice as our guest speaker at our annual team event. He was spot on, both funny and motivational. We are pretty particular with who we have address our team as we try to maintain a certain culture of which many other comedians would not work for us. Larry was exactly as he presented himself; funny, engaging, uplifting, offering clean humor and professionalism. With a wide variety of ages on our team, it was great that everyone raved about how much they enjoyed having Larry speak. We typically do something completely different every year for our team but I am inclined to have Larry back as that is how much we enjoyed having him."
- Managing Partner, 2023 Awards Luncheon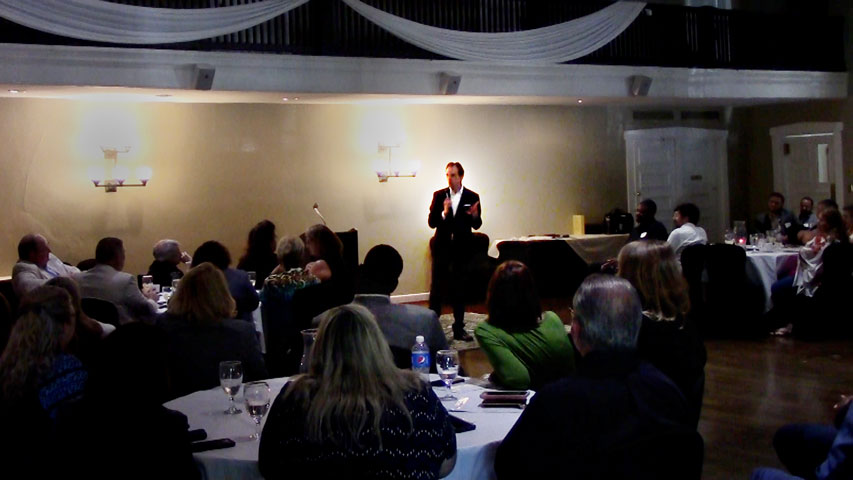 Schewel Furniture Co., Inc.
"Larry gave us some great tips on how to be resilient in these tough economic times, and several attendees told me how much his talk inspired them to be more positive and resilient! His mix of comedy and motivation was just what our group needed."
- Executive Assistant, 2023 Company Year-End Meeting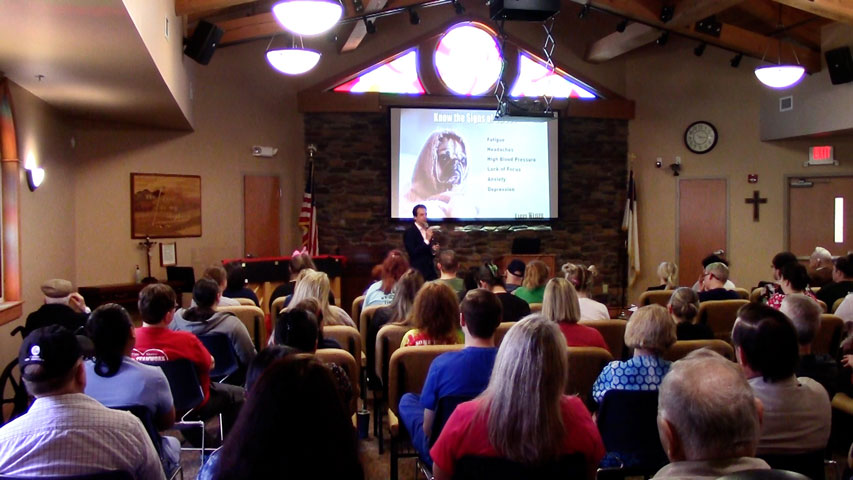 Missouri Veterans Home
"Larry was very prompt in booking our event with us. Each email was answered quickly which made it very easy to book with him. His communication throughout the planning process was great and his material was wonderful. He was prompt on his arrival and everything went very smoothly. Thanks for a great time and making our staff laugh. It was just the pick me up they needed."
- Administrator, 2023 Staff Meeting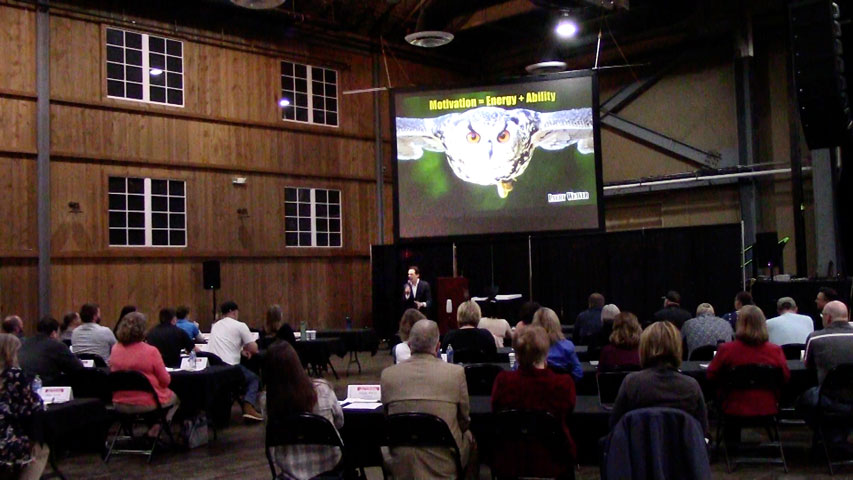 South Dakota Rural Electric Association
"Mr. Weaver was an outstanding motivational speaker to our group! On behalf of the SDRE Member Services Association and SDRE Office Managers & Accountants Association, we would like to extend our thanks. He truly made a difference for our rural electric cooperatives, and we are extremely grateful!"
- Training and Special Events Coordinator, 2023 SDREA Spring Meeting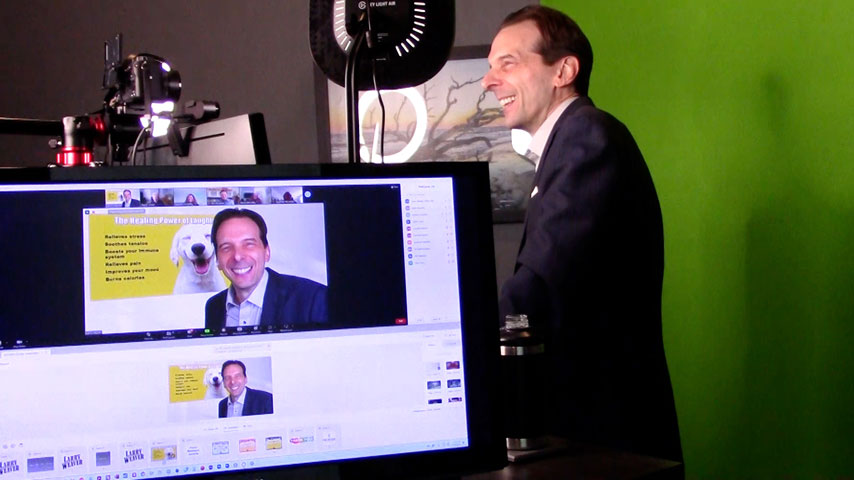 Frontier Technologies, Inc
"Looking for a new way to introduce a technology webinar, we found Larry Weaver and reviewed the videos he has on his website. We hired him to do something different for this webinar and our topic was new to him: technology and healthcare sustainability but he didn't disappoint. It is obvious that he does his homework to try and relate to the audience. His clean quick wit fit the audience and the subject and provided a new and fresh approach to this type of webinar."
- Chief of Staff, 2023 Pharmaceutical Webinar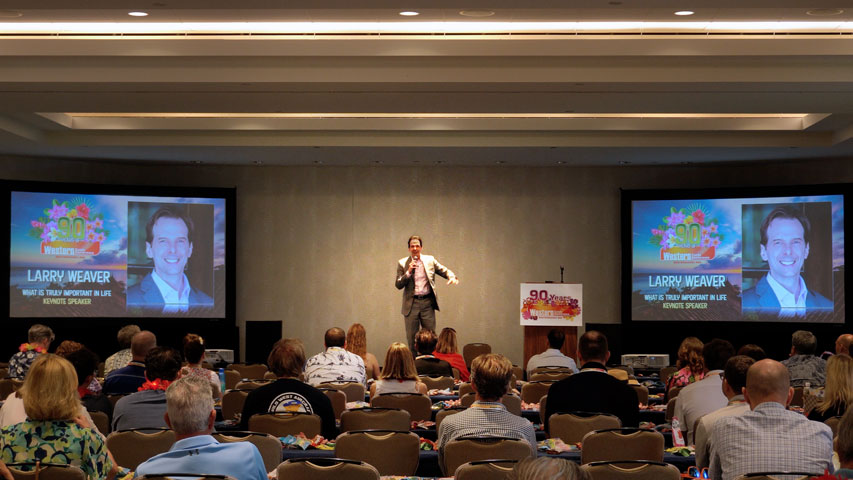 Western Candy Association
"Larry did an amazing job!! Great combination of laughter and reviewing what is truly important in living your best life. I will hire him again."
- Conference Planner, 2023 Western Candy Conference
Calcasieu Parish School Board
"Mr. Weaver was a wonderful speaker. He provided the right amount of humor and motivation during his presentation. Our staff thoroughly enjoyed it! Mr. Weaver was very communicative prior to the event. We would highly recommend having him speak!"
- Assistant Principal, Prien Lake Elementary, 2023 CPSB Teacher In-Service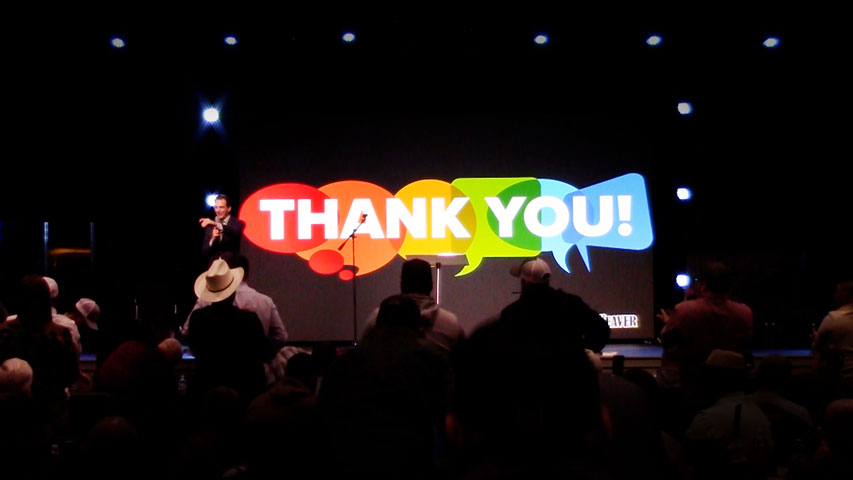 Gunter Construction Company
"Larry is an expert in his field and our audience was so happy to have Larry as a guest speaker. He definitely inspired our employees. He brings a different approach to his presentation - it was funny and it had a great positive impact on our attendees. Larry also kept everyone amused with his insights on the subject of his talk. It was a great experience having Larry at our event. We look forward to work with him again in the future. Thank you so much for everything!"
- Human Resources Manager, 2023 Annual Goals Meeting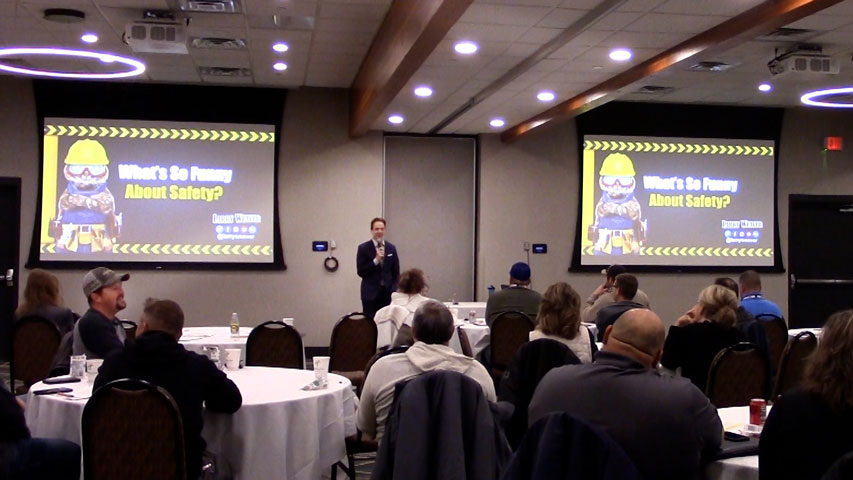 Minnesota Rural Electric Association
"Thank you so much for closing out our conference. Here are some comments we received: 'Larry provided some much needed laughter and a great way to end a conference on a high note.' and 'Larry's humor was comfortable and had us laughing at ourselves as much as with him and his stories.'"
- Director of Safety and Loss Control, 2022 MREA Safety and Loss Control Conference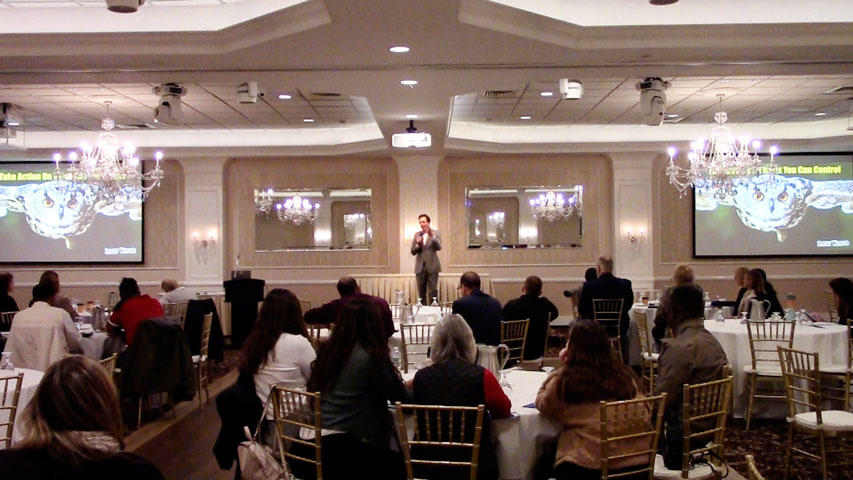 The Association for Healthcare Food Service New Jersey Chapter
"Larry was funny, engaging and the audience loved him. We received a great response. He had a positive message delivered with tasteful humor that was refreshing. His passion for wellness was genuine. I would highly recommend him."
- President-Elect, 2022 AHF-NJ Annual Education Seminar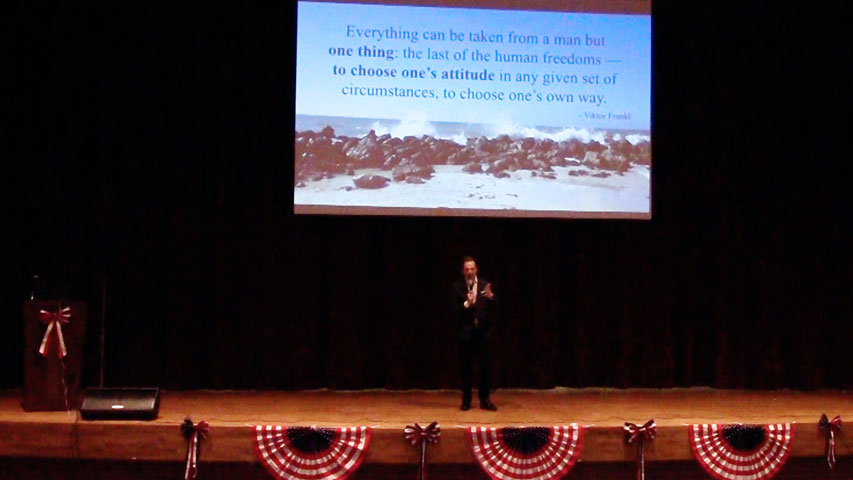 Crook County School District #1
"We had Larry late in the first semester when teachers need a boost and a reminder of how important their role is. Larry provided several examples of this along with laughs along the way. Many teacher had positive comments regarding his material. Larry was professional, on time, and a pleasure to work with. We would have him back."
- Superintendent, 2022 Teacher Inservice Day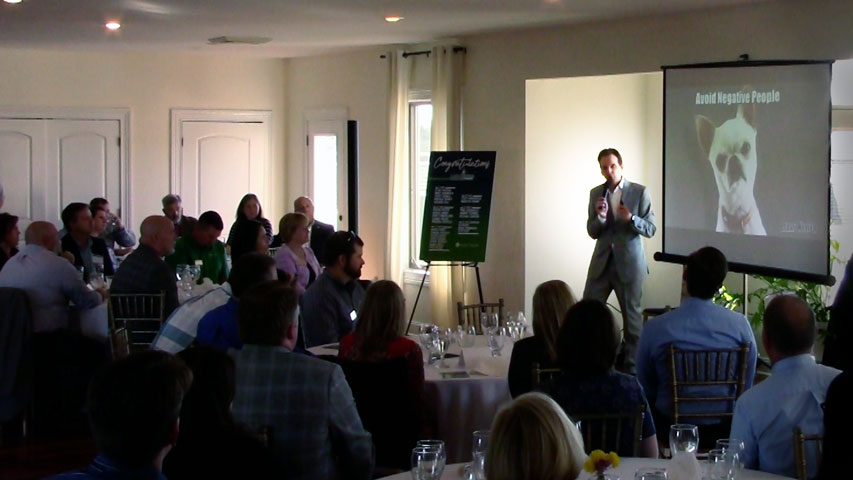 Farm Credit of the Virginias
"Larry interacted with our people, drawing out their ideas and then mixing it into his prepared content, so it was fresh. He also met with the meeting planning team prior to understand the audience and do his homework. His presentation was a nice mix of comedic content and positive/educational messages. At a business function, those that look at the learning ROI could say, "He provided some useful training." Those who just want some fun (and are tired of trainings), could say, "That was a good time!""
- Organizational Development and Talent Development Specialist, 2022 Service Awards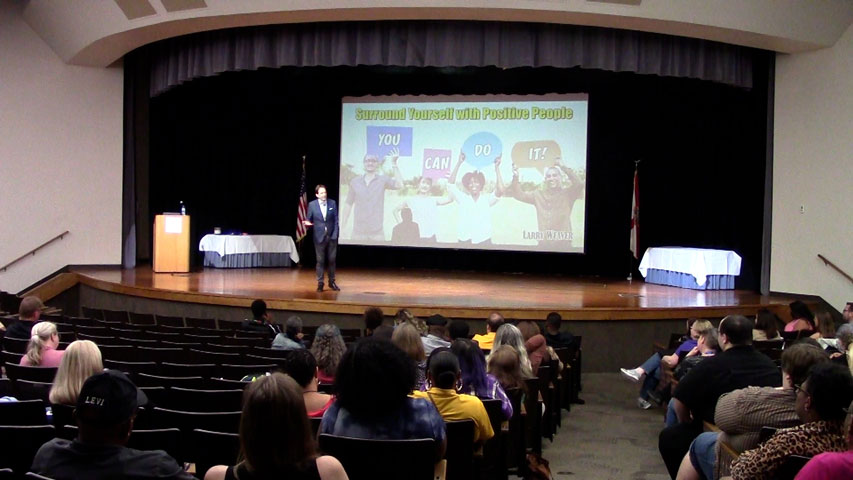 Florida State College at Jacksonville
"Larry's presentation was engaging and captivating from the very beginning. He was able to seamlessly weave his unique comedy with meaningful content relevant to our event. He easily connected with our group and many expressed a desire to see him again. Larry shared a heartfelt story regarding a scholarship he received to assist his college expenses. This resonated with many of our staff as they provide services to students day-in and day-out regarding everything from registration and enrollment to records and financial aid. His emotional retelling of the story reflected his passion and understanding for what we do."
- Administration Support Manager, 2022 FSCJ Student Services Professional Development Day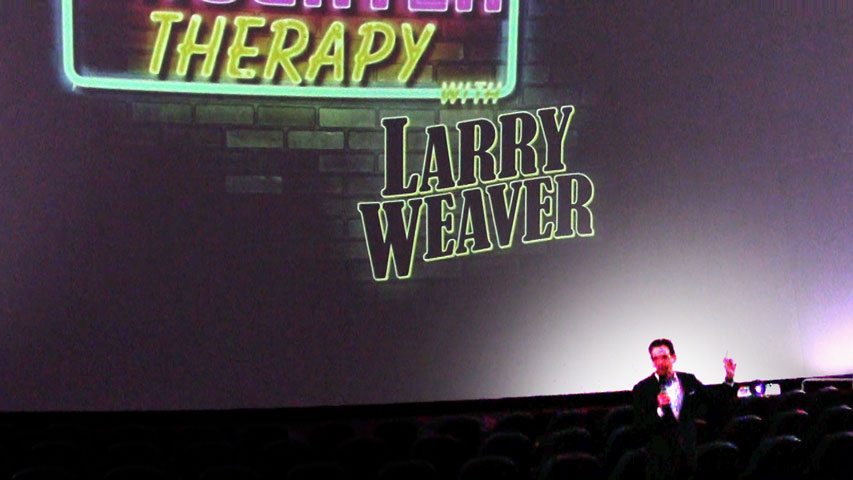 Arlington Housing Authority
"Larry was our keynote speaker at the end of the day. He provided a positive and clean message that was relevant to our group. In advance, we provided information to Larry that we would like to be incorporated into the presentation for our group and Larry was able to cover those topics to our satisfaction. He arrived early and watched our group interaction during the presentation before him. And he was able to pull some of that content into his presentation as well which was good. Our staff enjoyed his presentation - ending our day on a good, positive note."
- Admin Services Coord II, 2022 All Staff Retreat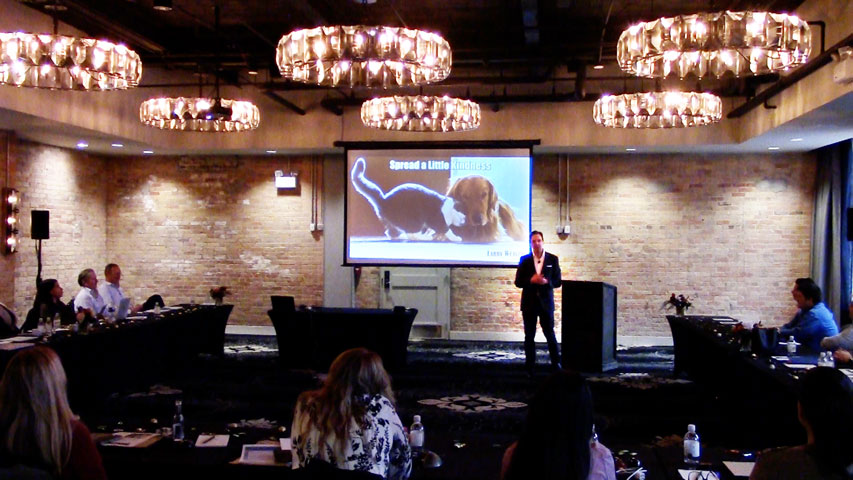 Lindemann Multifamily Management, LLC
"Our group really enjoyed Larry's performance. The message was positive and funny. The property management specific jokes made it very relatable. Thank you"
- Director Asset Mangement, 2022 Annual Management Meeting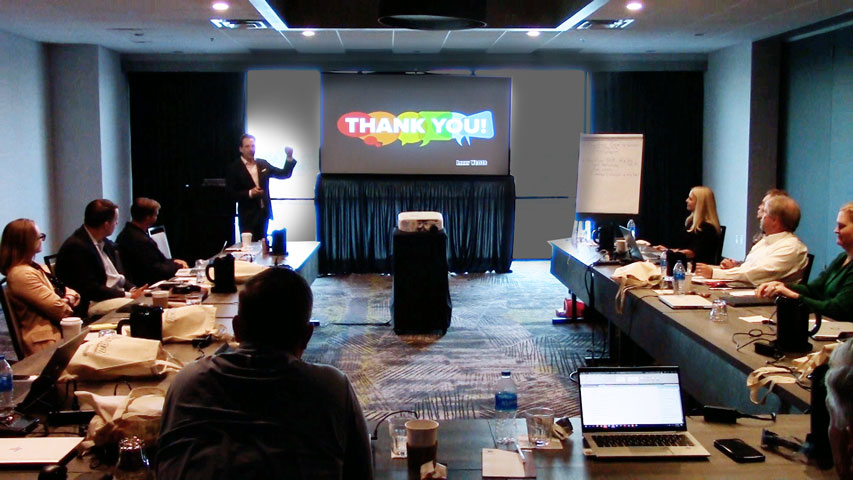 Siemens
"Thank you again for joining us this week. It was a lot of fun, and such a great way to transition from our heavy work topics to the evening!"
- Head of Digital Industries Sales, 2022 Leadership Meeting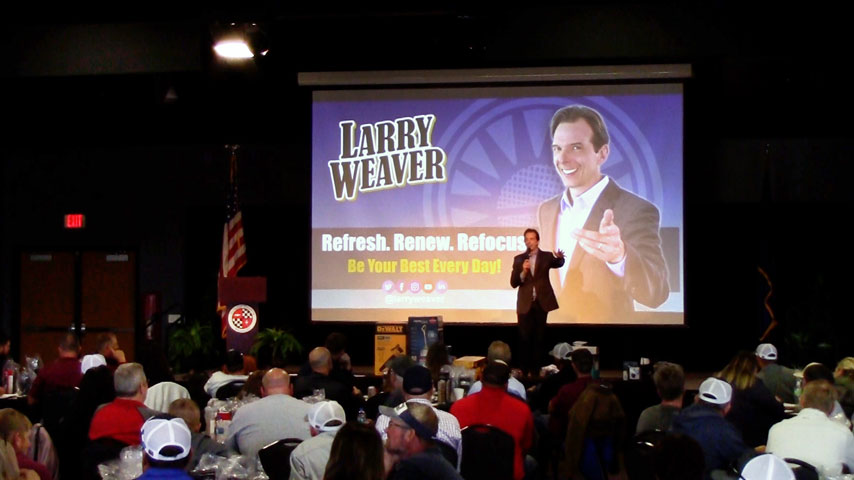 Warren Rural Electric Cooperative Corporation
"We appreciate greatly Larry Weaver's help at our employee meeting. It is important to note that we found his program to be very professional, with clean humor and a positive message that is often difficult to find in today's world. Again, thank you so much."
- Human Resources Manager, 2022 WREC Employee Meeting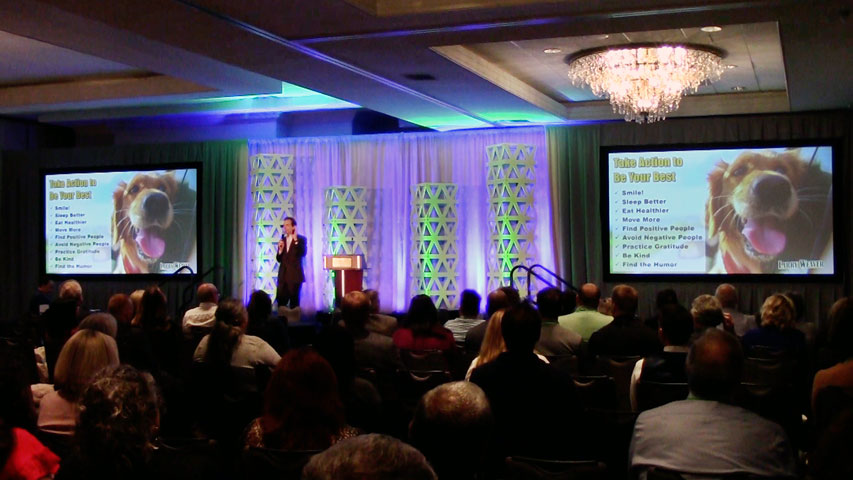 Kentucky Primary Care Association
"We got great feedback from Larry's session at our Fall Conference. Attendees really loved it and it was a great message to kick off the conference. Thank you Larry!"
- Assistant Director of Member Services, 2022 KPCA Fall Conference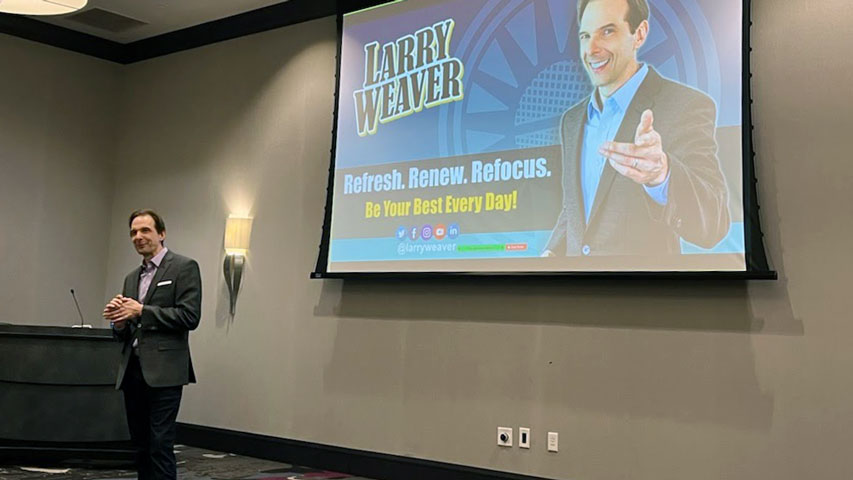 Worthwhile
"We'd definitely hire Larry again, he was very funny and related well to our small group (30 people)."
- Growth Manager, 2022 Employee Training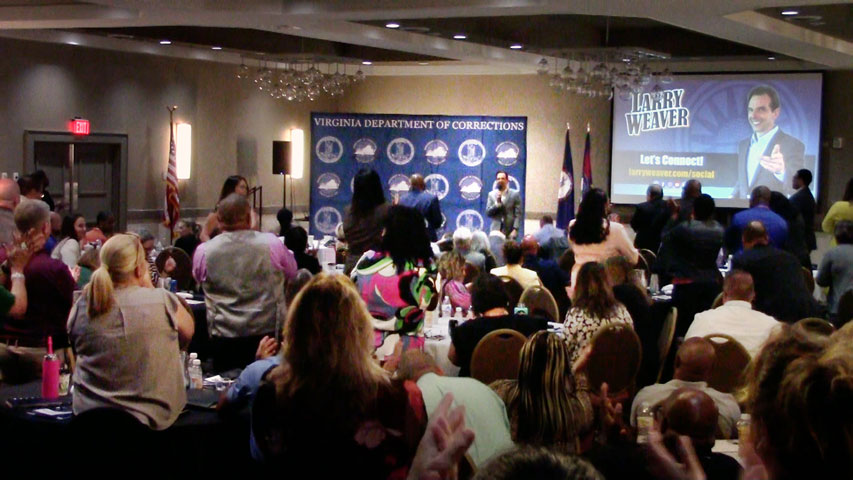 Virginia Department of Corrections
"It was a pleasure to have Larry Weaver speak at our recent Unit Heads' Conference. He definitely exceeded our expectations. He was at the conference hours before his presentation time and his delivery was clean, uplifting and kept the audience laughing the entire time. It was a true pleasure working with Larry. I would definitely recommend Larry for your event!"
- Regional Business Manager-Central Region, 2022 VA DOC State Conference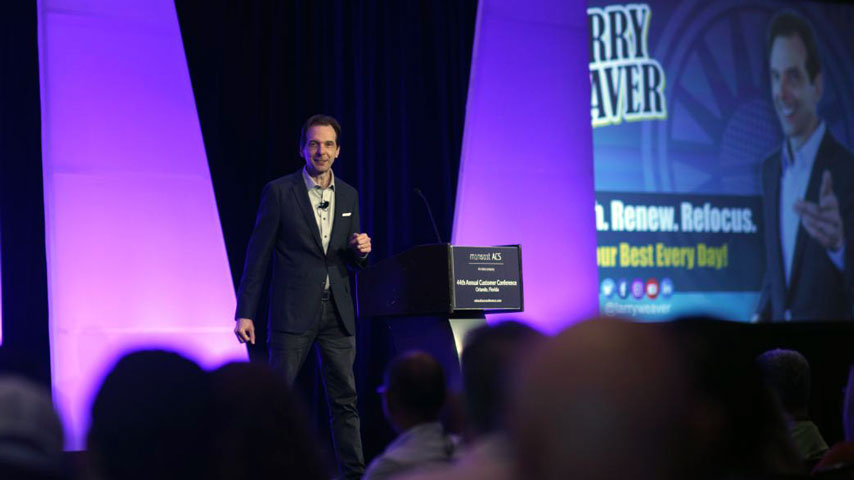 Minsait ACS, Inc.
"Larry was a breath of fresh air for our highly technical, engineering event. He is responsive, professional, funny and made sure his material was audience appropriate."
- Marketing Manager, 2022 Customer Conference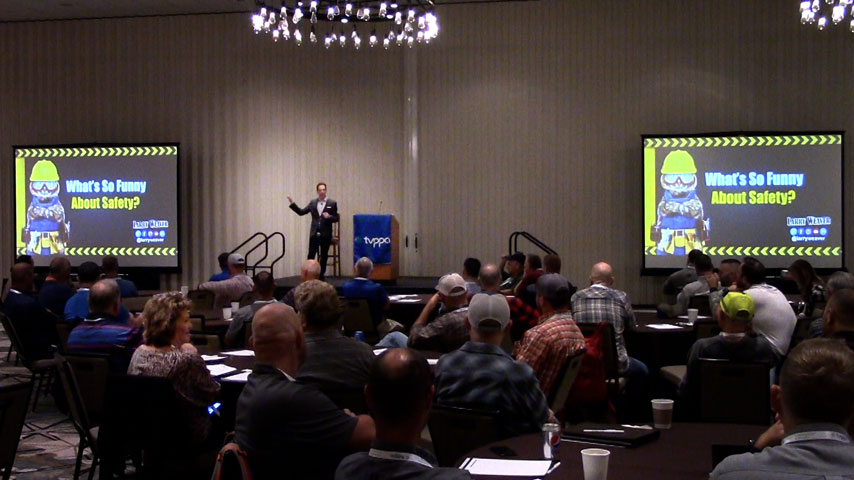 Tennessee Valley Public Power Association, Inc.
"Larry is great to work with and is outstanding entertainment for a luncheon or dinner for sure! I've worked with him twice now and heard of him through a recommendation. He works hard to meet your needs and is professional and prompt with everything."
- Director, Conferences & Events, 2022 Safety & Security Conference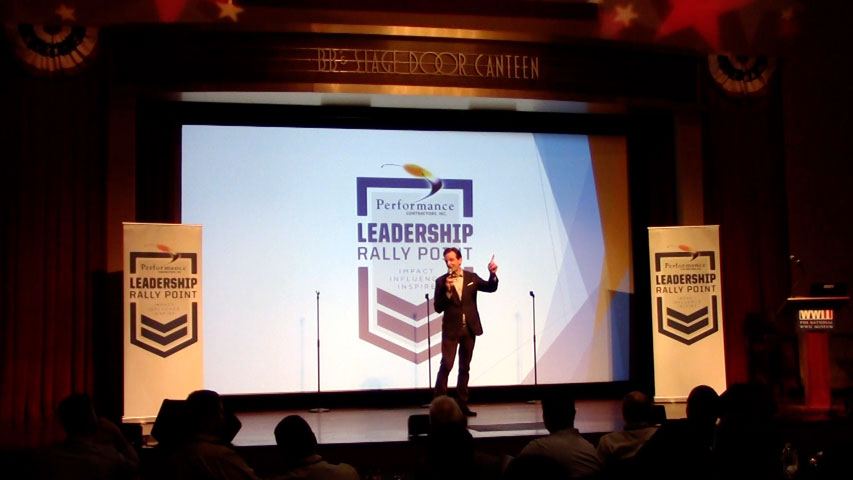 Performance Contractors, Inc.
"Every aspect of booking with Larry Weaver went flawlessly. I've worked with numerous artist and there is always a hiccup along the way. From booking to travel and to his presentation I could not have hoped for more. I would recommend Larry Weaver to anyone… and will."
- Vice-President of EHS, 2022 Leadership Event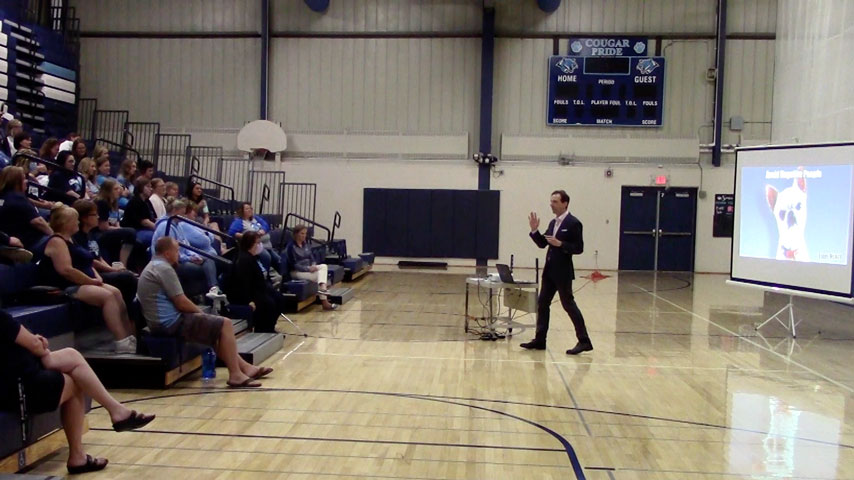 Cedar Mountain Schools
"Larry Weaver was something our district needed to start the year off on a positive light hearted note. Great message with lots of laughs. Easy to book and timely responses by Larry himself."
- Principal, 2022 Teacher Convocation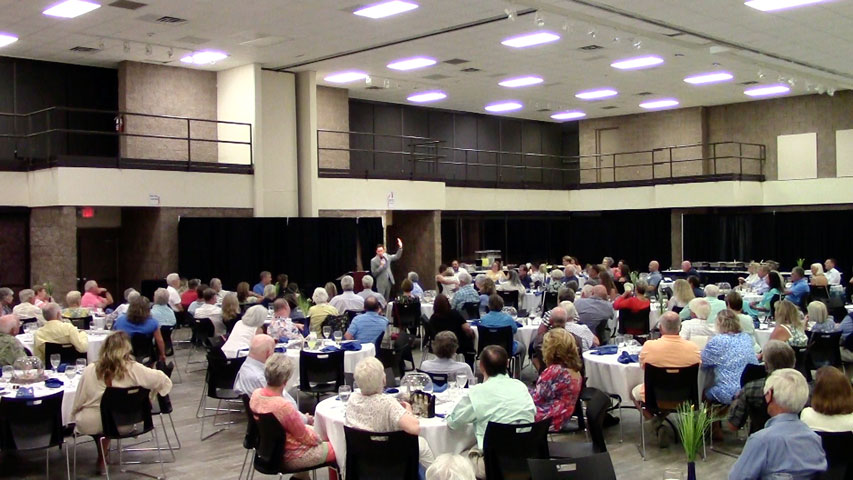 Atlantic Wealth Management
"Larry Weaver was the perfect keynote speaker for our annual Client Appreciation Event! From start to finish, he was exactly what we were looking for to bring laughter and positivity to our valued clients. He was extremely prompt and responsive with all pre-show communication. He went above and beyond to prepare the perfect message that was clean and professional while also making our clients laugh out loud the entire time. We asked Larry if he could somehow tie in the theme of generosity–a value of our company and event–and he was able to include generosity and giving into the presentation in a seamless and motivational manner that was significantly better than we could have imagined. He was kind, personable, and very professional – we were very pleased with his performance and grateful to have him at our event! We received nothing but positive comments and feedback from our clients and prospects who attended the event. We will be booking Larry for future client events, and we would highly recommend Larry for any conference, gathering, or event!"
- Client Service Associate, 2022 Client Appreciation Event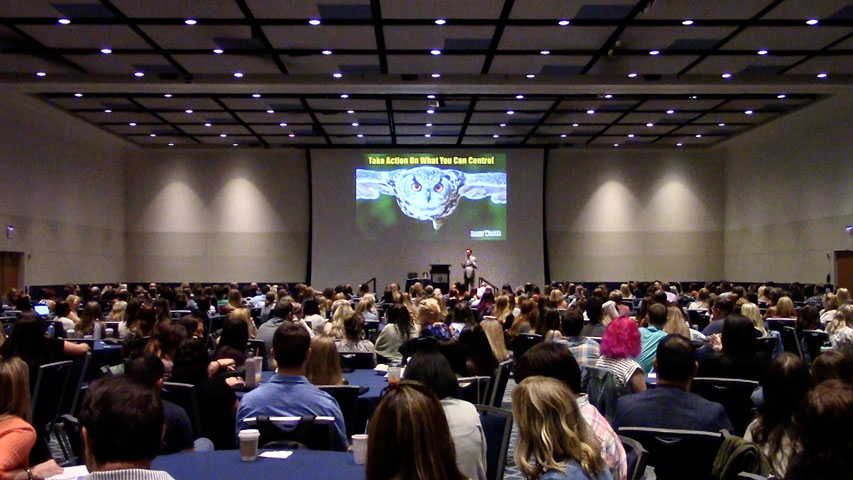 Insight Pennsylvania Cyber Charter School
"Larry Weaver helped kick off our 2022 back to school professional development meetings. What a great way to start the year with laughter and an engaging and positive message. Larry was responsive, professional, and so easy to work with throughout the process. I would highly recommend booking him!"
- Math/Science Teacher, 2022 Teachers Back-to-School Professional Development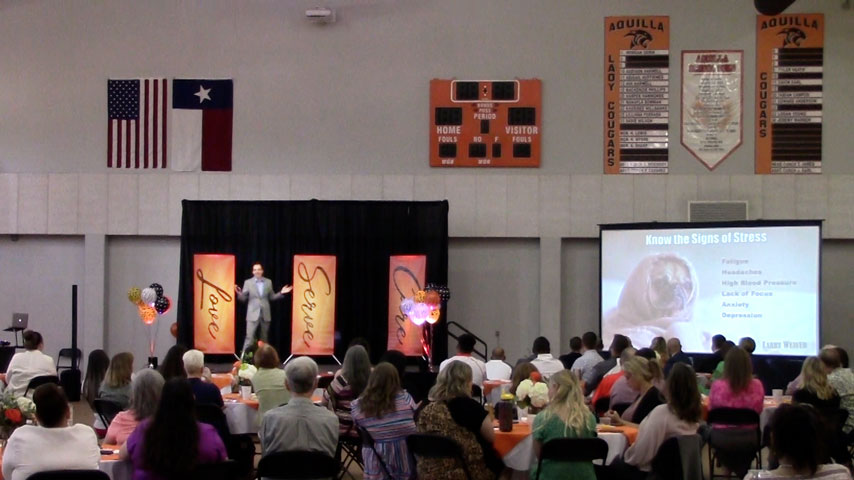 Aquilla Independent School District
"Larry Weaver brought the fun and energy to our 2022 Convocation! From an admin side, Mr. Weaver was professional and easy to communicate with and book. Our teachers and staff enjoyed his uplifting message and humor. He helped us reenergize and kick off a great 2022-2023 school year. Aquilla ISD was lucky to find him and enjoyed the laughter!! We highly recommend him."
- Public Relations Officer, 2022 School District Convocation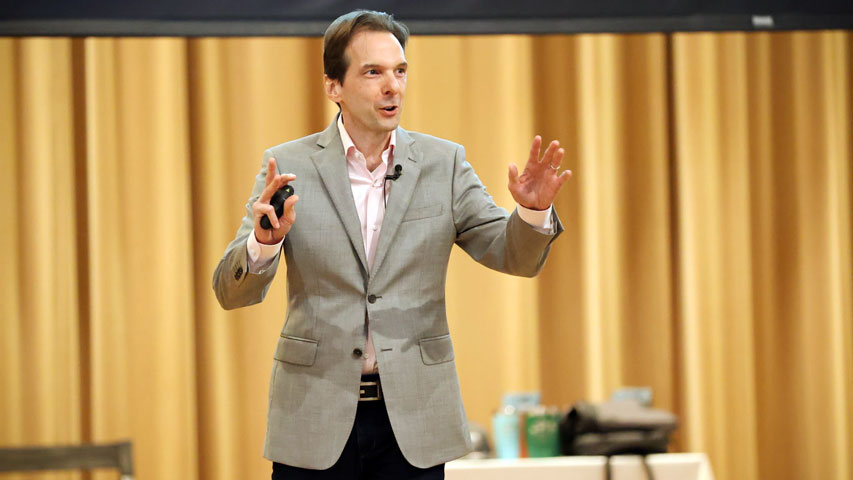 Spartanburg County School District Two
"Our Welcome Back Convocation is how we launch each new school year. Over 1100 faculty and staff gather to get motivated to welcome back our students, celebrate achievements, and fellowship with each other. Larry Weaver helped make our August 2022 convocation become one of the most memorable in the 31 years we have held the event! After an exhaustive, months long search, our leadership team decided to invite Larry to be a presenter at our gathering; he didn't disappoint. Larry was easy to work with and responsive to communication, and his performance on stage was wonderful. It was packed with audience-appropriate comedy that kept us laughing! Our team loved Larry's jokes that tied in perfectly with his message of positivity."
- PR Director, 2022 School District Convocation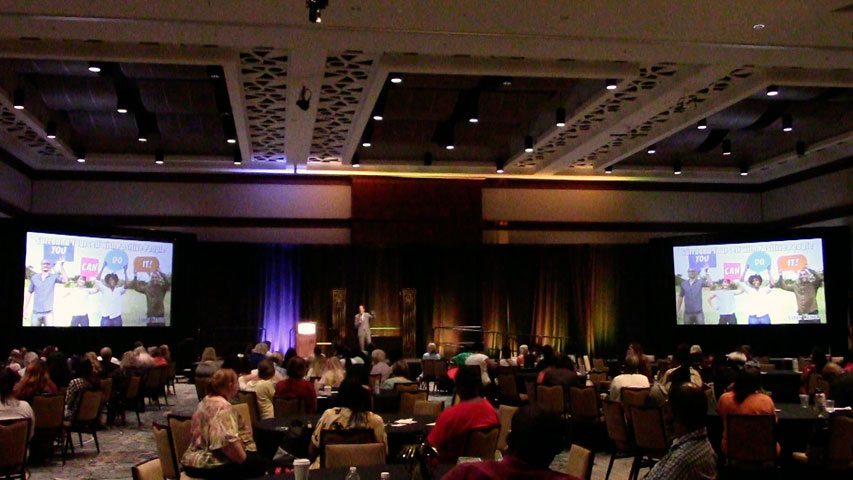 Alabama Association for Persons Supporting Employment First
"Larry did a great job closing our our conference with a good motivating message along with some clean comedy. He was easy to work with throughout the booking process and connected well with our audience."
- Program Coordinator, 2022 AL-APSE Conference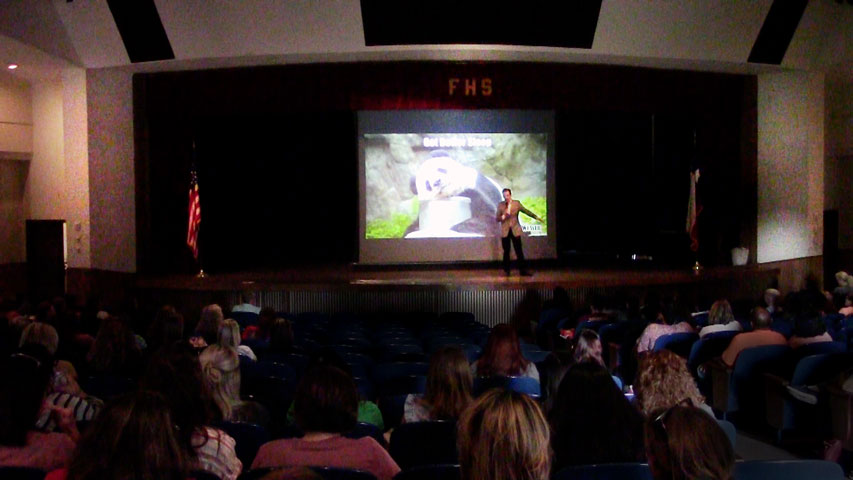 Fairfield Independent School District
"Larry's presentation catered to the needs of the district, and provided an inspirational message for my entire staff. He was early on arrival, and actually stayed for the conclusion of our convocation to visit with district personnel before his departure."
- Superintendent, 2022 School District Convocation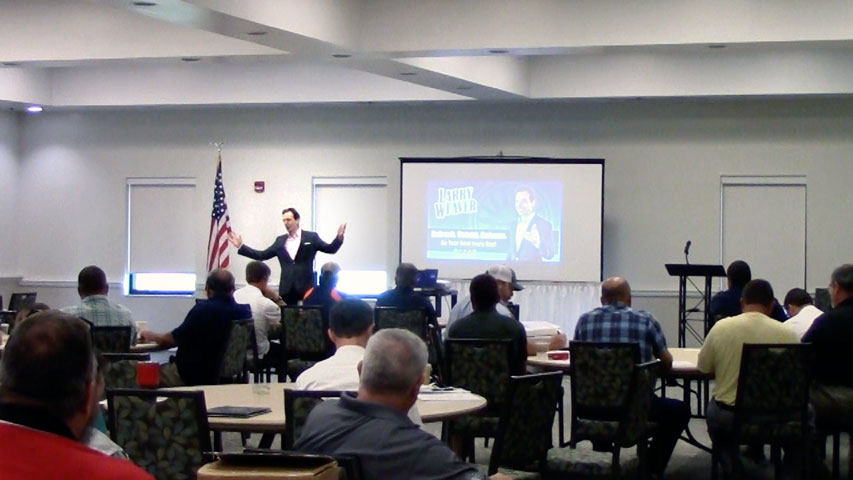 Alabama State Building Trades
"Our audience enjoyed having you as our guest speaker. Thanks for making our Convention a success."
- Office Manager, 2022 ASBT Convention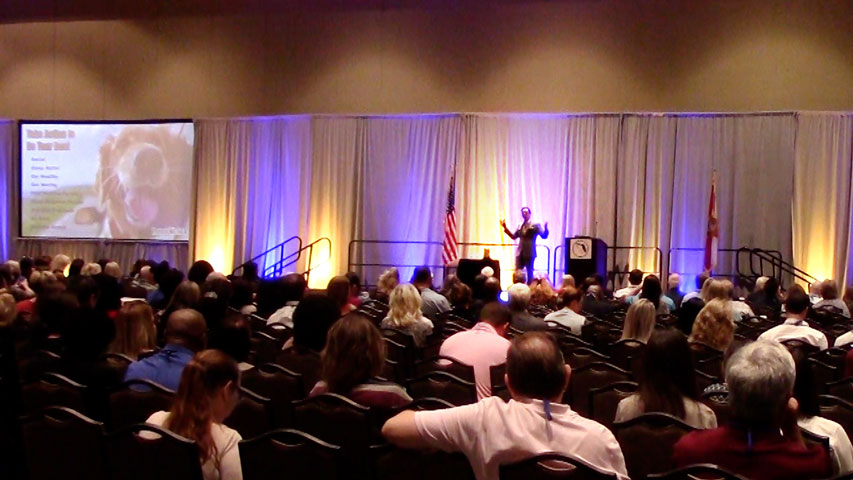 Florida Government Finance Officers Association
"Mr. Weaver was very professional!! He was easy to communicate with, showed up on time and was ready to perform. He was very aware of our time constraints we were working with and his performance was VERY well attended. He captured our audience from his first words and never let us go!! We appreciated his humor (nothing was off topic or random) and his flow of thought. He was very professional but also personal. His stories struck a chord with our attendees and his jokes very appropriate. I enjoyed his performance and would highly recommend him in the future."
- Executive Assistant, 2022 FGFOA Annual Conference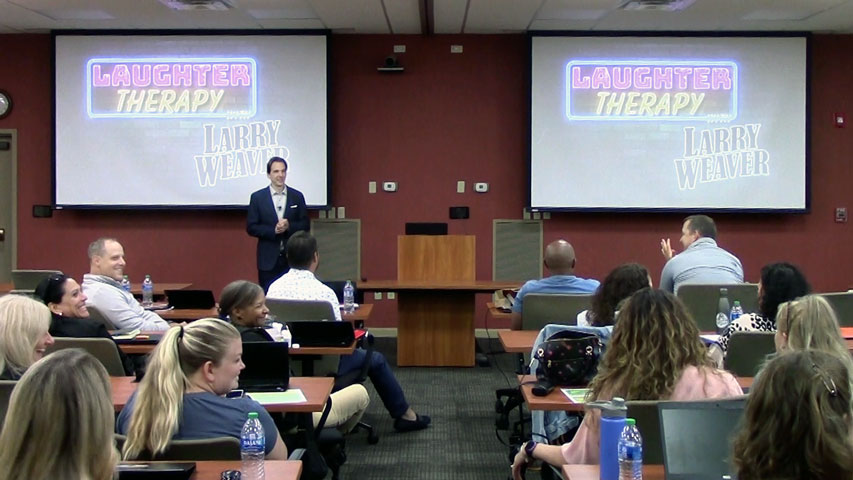 The Gorilla Glue Company
"Larry was a great addition to our Sales Meeting! He delivered content tailored for our needs and added the perfect amount of humor. The audience was fully engaged, participated in the discussion, and laughed so hard there were a few tears! The message was uplifting and energized the sales team for the remainder of the meeting. I heard positive feedback from everyone and would highly recommend Larry as a keynote speaker."
- Associate Director, Sales Support & Customer Service, 2022 Sales Team Meeting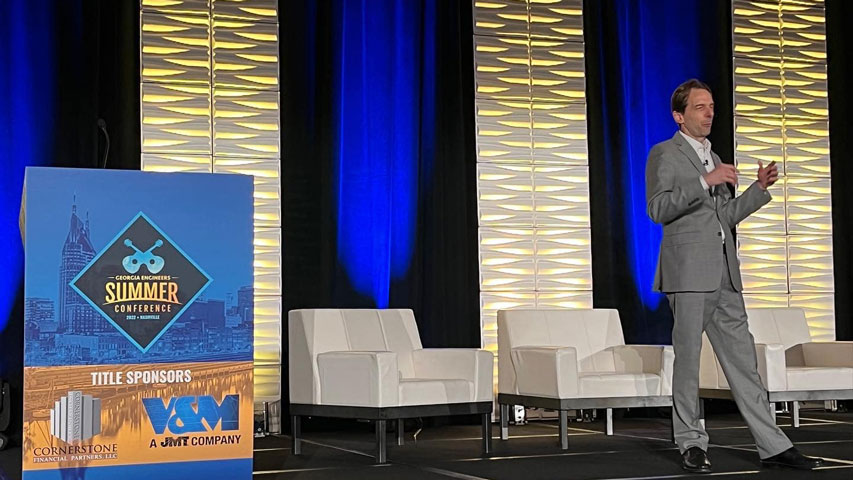 American Council of Engineering Companies of Georgia
"Larry was a great leadership speaker and comedian. He was very thorough in tailoring his presentation to fit our audience as well as balance the leadership notes with the jokes. He was easy to work with and a true pleasure to meet."
- Director, Professional Development & STEM Programs, 2022 ACEC Georgia Engineers Summer Conference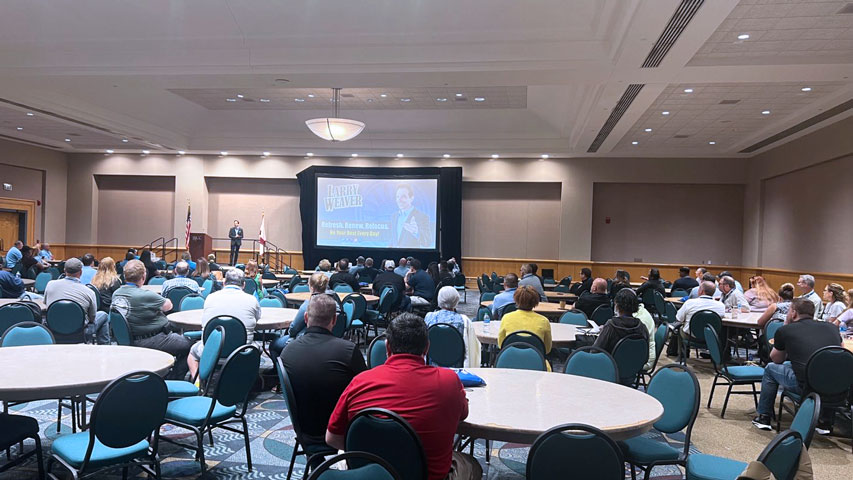 VPPPA Region IV
"Larry Weaver was the perfect closing keynote speaker for our conference. He was able to intertwine clean humor with safety messaging. Larry is very professional and was relatable to our attendees. He is very easy with which to work. I would recommend Larry."
- Vice Chairperson, 2022 Safety & Health Excellence Conference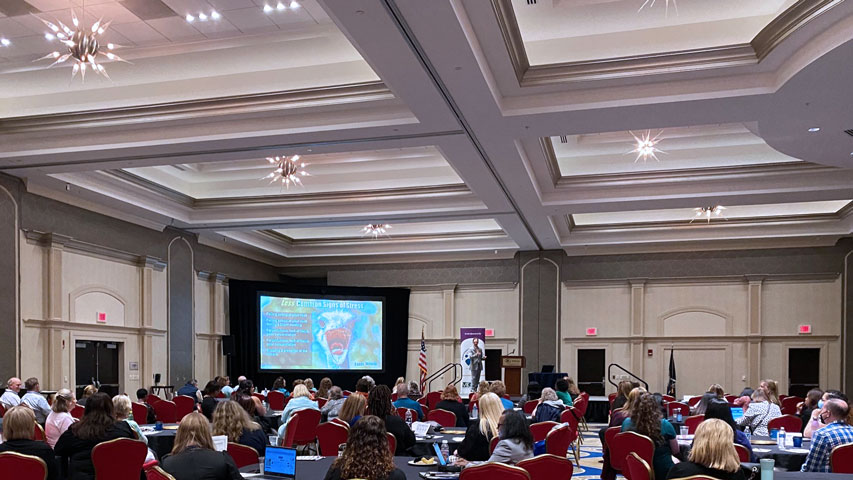 Virginia Medical Group Management Association
"Thank you so much for being our Keynote Speaker for our conference. Your stories and humor made the group feel very at ease, and adding humor to the presentation enabled all of us to see the other side of the equation. You gave us the avenue to show how humor can be applied to our daily situations. Thank you again!!"
- Vice President, 2022 Virginia MGMA Spring Conference
CoVantage Credit Union
"Larry Weaver was wonderful! We had nothing but positive comments from staff who attended this meeting. Larry was easy to work with and responded to all our questions in a timely manner. He engaged the audience and gave you the feeling that he really cared. He was very personable, on time, professional, and a clean sense of humor. We wanted someone to lighten the mood at this stress free meeting and he did just that. We would definitely have him again in the future. Very entertaining; he will not disappoint you!"
- Senior Executive Assistant, 2022 Business Unit Leader Meeting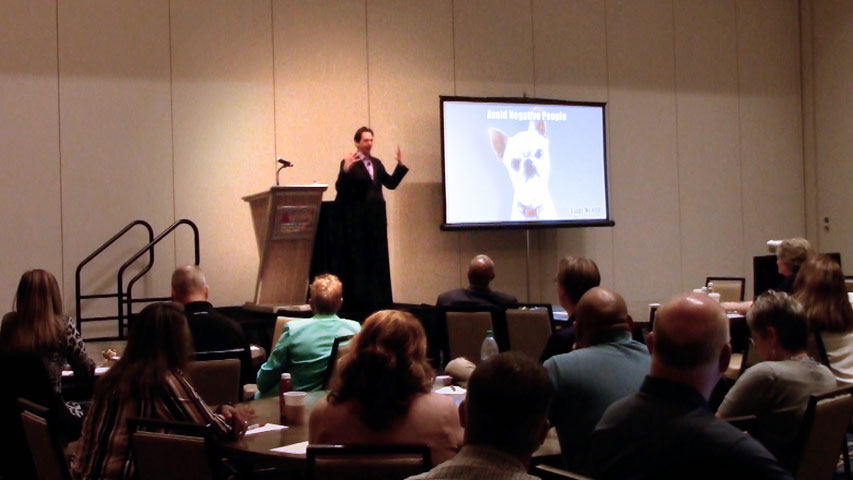 Virginia Association of Independent Specialized Education Facilities
"After the seriousness that we had been through with our facilities and going through the pandemic we needed some comic relief and Larry certainly provided it! He had great stories that he could relate to our organization and work we do with students with special needs. He had lots of laughs and gave us lots of inspiration throughout his Keynote presentation. I appreciated the ease of working with him from first contact to his presentation. He made sure to find out what our organization is about and who the audience was so that he could tailor his performance to fit what we needed. The feedback from the attendees was quite positive and I heard people talking about his presentation throughout our conference. Definitely would recommend Larry to have at any event that you may have!"
- Membership Services Committee Chair, 2022 VAISEF Spring Conference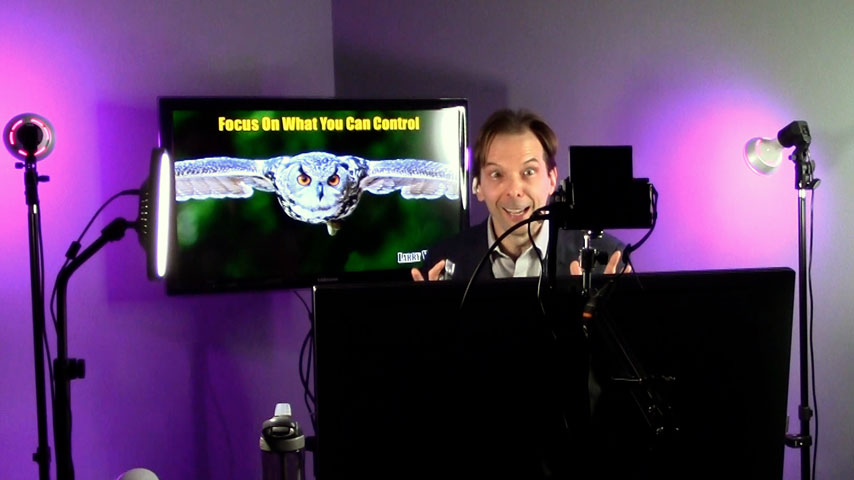 Government of New Brunswick Department of Education and Early Childhood Development
"Larry performed an online comedic act for our High School Principals' meeting. From the outset, beginning with the initial planning, Larry proved to be very accommodating and easy to work with. He willingly met for tech rehearsals and made sure that the quality of audio/video presentation was top notch. Larry carried himself with professionalism throughout and made sure the content for the actual presentation was clean, kind-hearted and included positive messaging. Further, he recognized the need to share positive messaging and tips for self-care and kindness regardless of external circumstances. We sincerely appreciate Larry's professionalism, including the clean but entertaining messaging, and willingness to be adaptable and accommodating to suit the needs of our institution and its members."
- Learning Specialist, 2022 Virtual Provincial Principals Meeting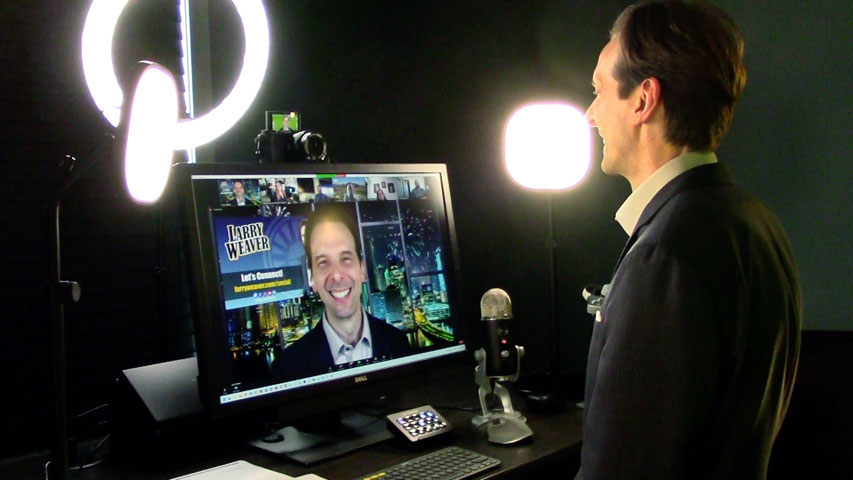 Salt River Project
"We recently had Larry Weaver speak at our annual Water Services Safety Summit. Not only was he well received by the audience, he was easy to work with, personable and spent extra time listening to the other speakers and interacting with the delegates. His high energy and enthusiasm were amazing. He had all 300 attendees laughing the whole time and created a very personal experience. After Larry's presentation we received hundreds of texts and emails with how much they enjoyed Larry. You won't be disappointed when hiring Larry for your next event."
- Planner/Scheduler, 2022 Virtual Safety Summit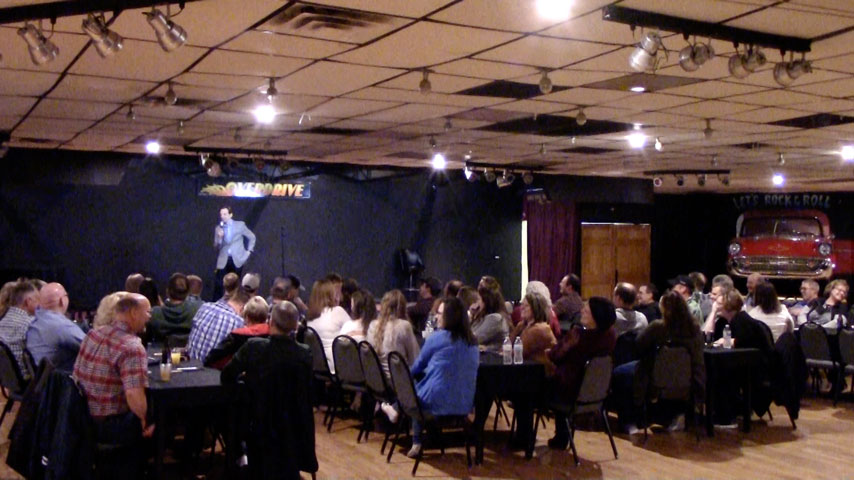 Overdrive Entertainment
"Thanks for coming out on Saturday! I know the farmers enjoyed the comedy and had a great time! We appreciate your quick responses and your timely manner. Everything went smoothly"
- Event Coordinator, 2022 Farmer's Banquet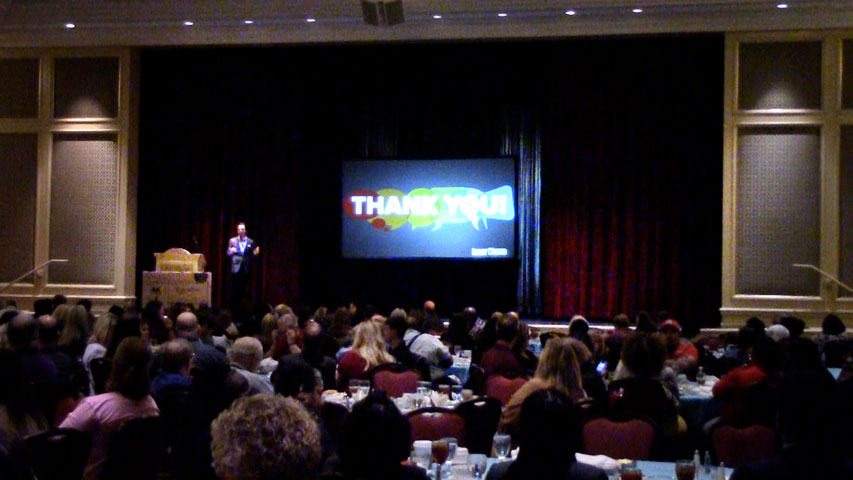 Mississippi Community College Board
"Larry is the consummate professional. He had an online portfolio of pictures, videos, etc., that allowed us to see him in action and to provide our group with advanced advertisement of himself. His message was delivered with humor. Larry was very entertaining. He was the best possible pick for our keynote speaker during this time. His excitement, positivity, and unique approach provided motivation to our attendees."
- Chief Information Officer, 2022 Creating Futures Through Technology Conference (CFTTC)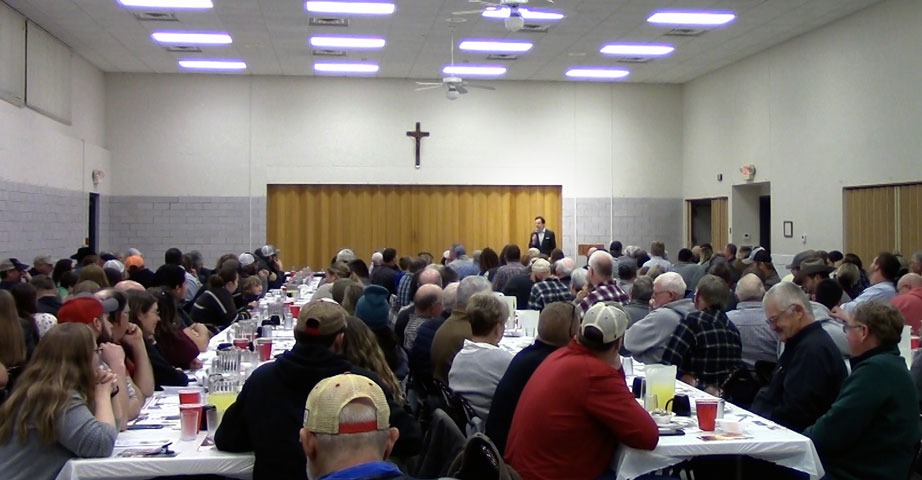 Henry County Cattlemen's Association
"It was great having Larry perform at our banquet. He had people laughing all throughout his show. I even had some of the audience say they hadn't laugh that hard in a long time. His show was very clean and had a lot of humor to it. He also interacted with the crowd and even the young kids in the crowd. One complement I heard was actually on the radio the next morning, was the radio host said 'Larry was a guy that you would like to bring home and visit with, he just had that way of making you wanting to know more about him'."
- President, 2022 Cattlemen's Banquet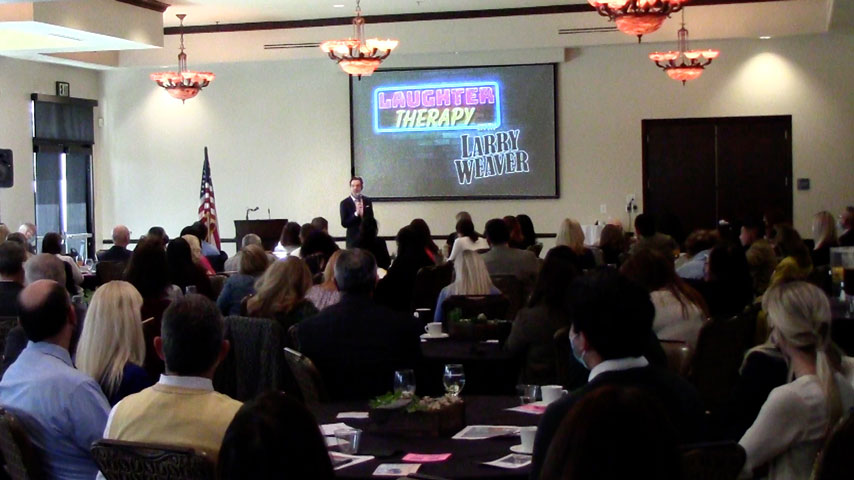 Southern California School Nutrition Association
"It was great having Larry Weaver as a speaker at our Southern California School Nutrition Association meeting. During this pandemic, our stress levels are high, and we needed to laugh. And he made us laugh! Larry weaved together jokes with the messages that we as an executive board have been sending to our members this year. Attendees communicated to me that they appreciated his humor. We also appreciated his promptness in communication as we were scheduling our agenda as well as his promptness that day. Joining us in advance of his time slot showed that he cared. Larry spent that extra time assessing and getting to know the audience. Thank you for your professionalism and the effort you put into understanding our association and our local area."
- President, 2022 SoCalSNA Chapter Meeting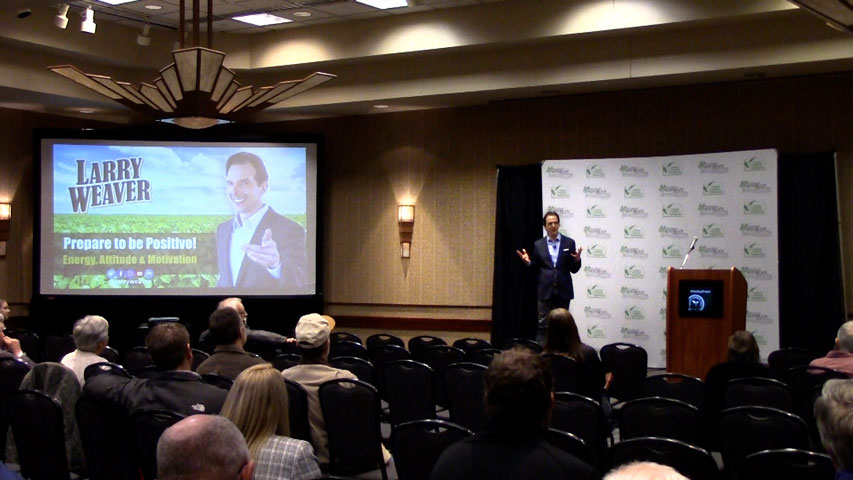 Kansas Soybean Association
"On behalf of the Kansas Soybean Association and the Kansas Soybean Commission we would like to thank you for participating in the 2022 Kansas Soybean Expo! The attendees enjoyed your humor and uplifting message."
- President, 2022 KSA Annual Expo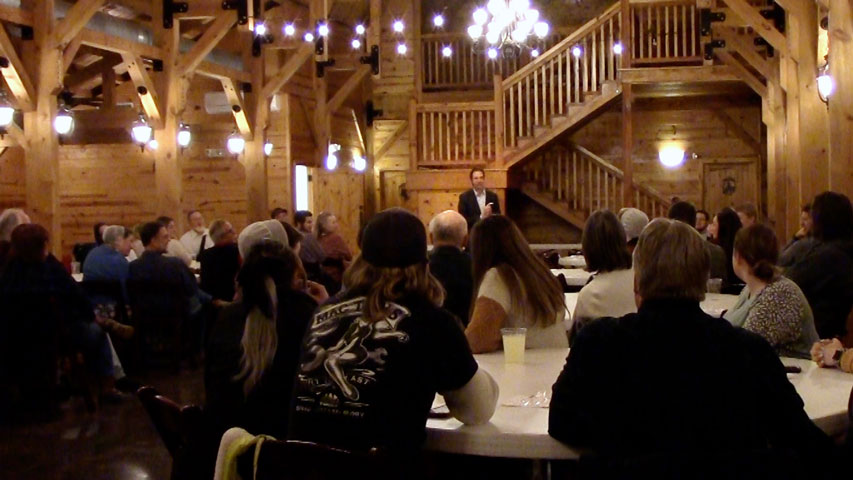 Brubaker Grain
"We had Larry for our company Christmas. He arrived ahead of time and provided many good laughs for our group. Larry was very professional with his communications beforehand and leading right up to his presentation. It is rare to find good, clean stand-up comedy!"
- Manager, 2022 Company Holiday Party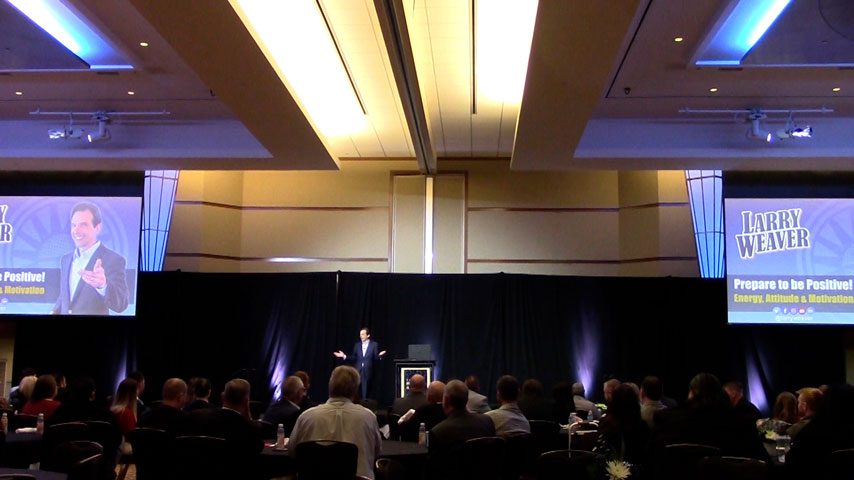 Edward Rose and Sons
"We appreciate Larry Weaver's performance at our annual winter manager's meeting. The humor used throughout the show was spot on and definitely what was needed by our hard-working managers. Quite a few managers told me how much they enjoyed the performance and commented on the relevance to our industry and the message of how to improve ourselves personally and professionally. I enjoyed the opportunity to meet with Larry before and after the performance and the excellent communication during the process leading up his show."
- Regional Property Manager, 2021 Managers Meeting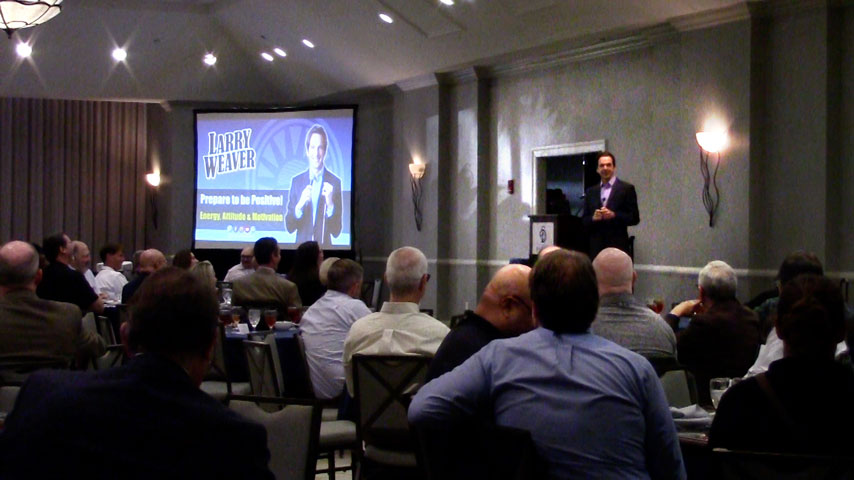 American Association of Residential Mortgage Regulators
"Larry Weaver was fantastic! Right from the start, Larry was very professional, responsive and easy to work with. He's also a great value. On-site during our awards luncheon, which was held during our non-profit association's annual conference, he arrived early, was very accommodating to our needs and schedule, and delivered a clean, funny and positive message. I highly recommend Larry if your group is looking for an uplifting and humorous performance for all ages."
- Executive Director, 2021 AARMR Regulatory Conference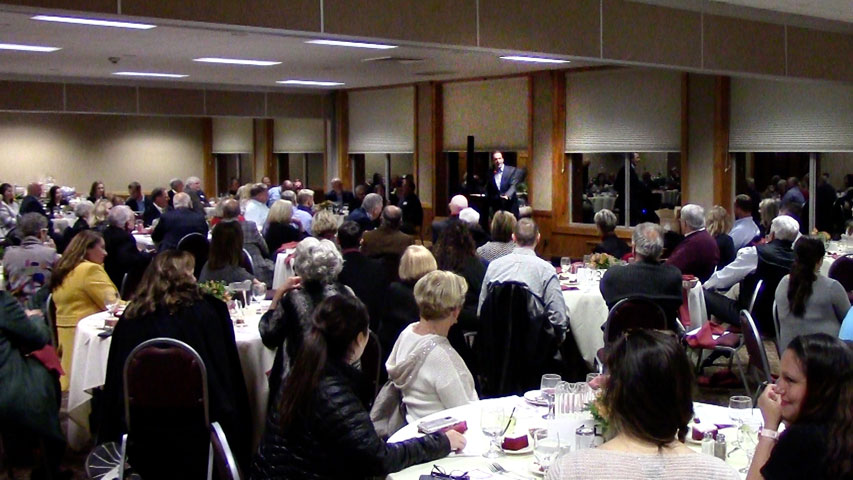 Avery County Chamber of Commerce
"Larry Weaver did an outstanding job of entertaining our members at the Annual Dinner/Celebration. Thank you so much for providing us a laughter outlet, especially during these trying times. We will be most happy to highly recommend Larry to anyone seeking a great comedian. Keep up the wonderful work."
- Executive Director, 2021 Annual Chamber Meeting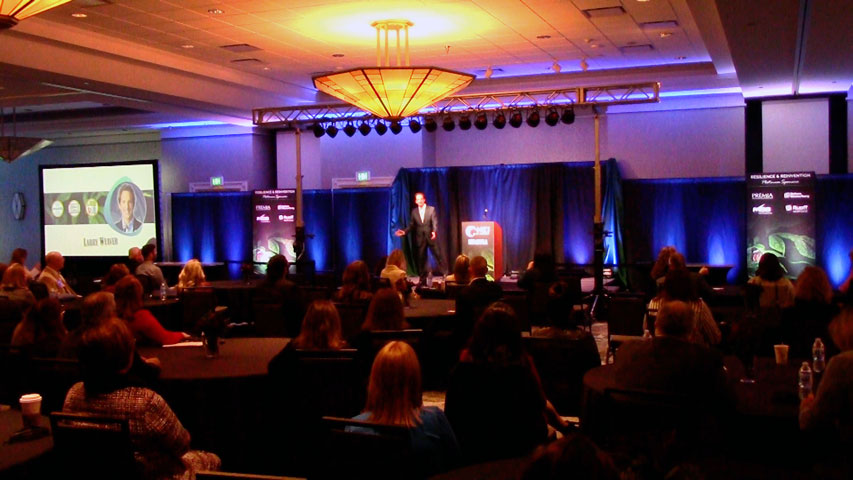 NEI Global Relocation
"Larry was fantastic! He was able to step in at the last minute due to our previously chosen speaker becoming ill. Larry is very professional, offers a positive message and his material is G-Rated -- exactly what we were looking for in a keynote speaker. Thanks Larry!"
- SVP Global Mobility Strategies, 2021 GPA Summit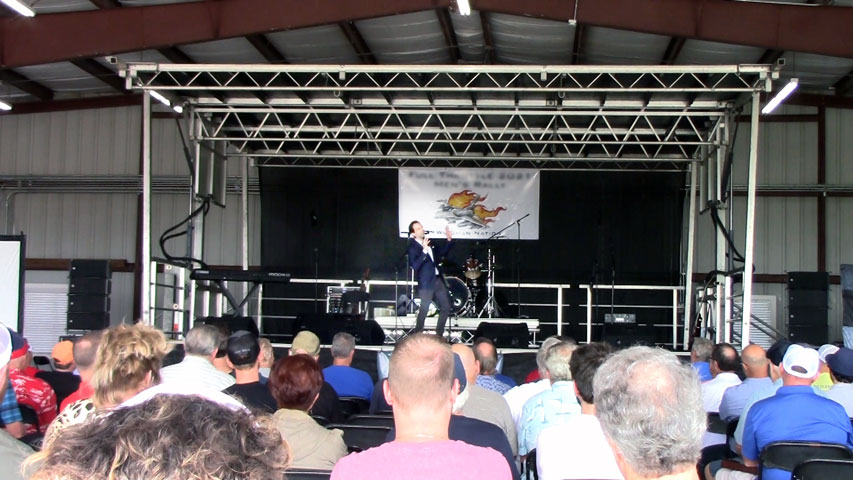 Wingman Nation
"We were able to book Larry at the last minute after another speaker canceled. Larry was highly professional, easy to work with, but most important, very funny. He made a great connection our audience and they enjoyed him thoroughly."
- Director of Operations, 2021 Ministry Event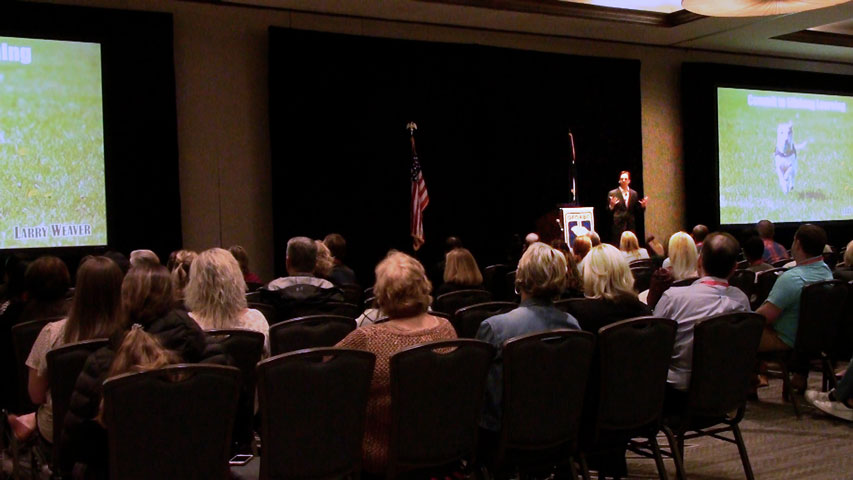 Government Finance Officers Association of South Carolina
"Larry was even better than expected. He provided exactly what he needed and was there in plenty of time to set-up. Larry connected well with the audience through humor, while also providing an uplifting message that was applicable to the crowd. He was the perfect start to a 3 day conference!"
- President, 2021 GFOASC Fall Conference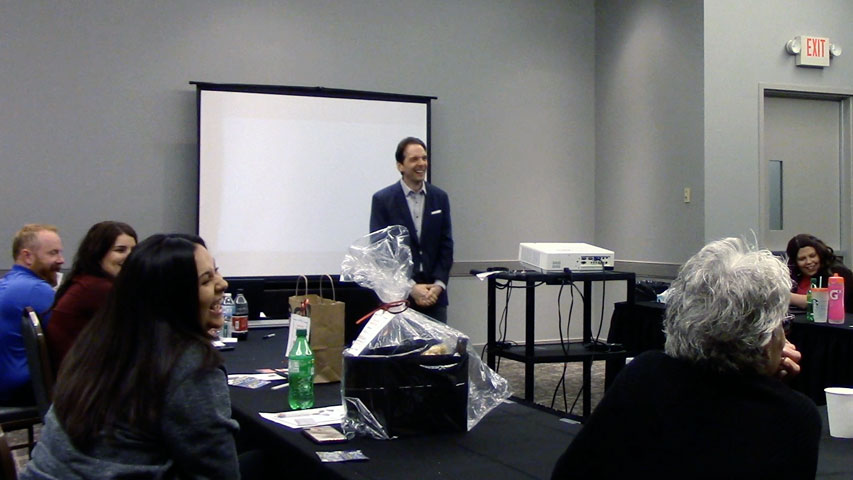 Hegg Companies
"Our team loved Larry! He presenteda perfect mix of comedy and leadership. The audience was engaged the whole performance! Well done, Larry!"
- Director of Brand Experience, 2021 Leadership Summit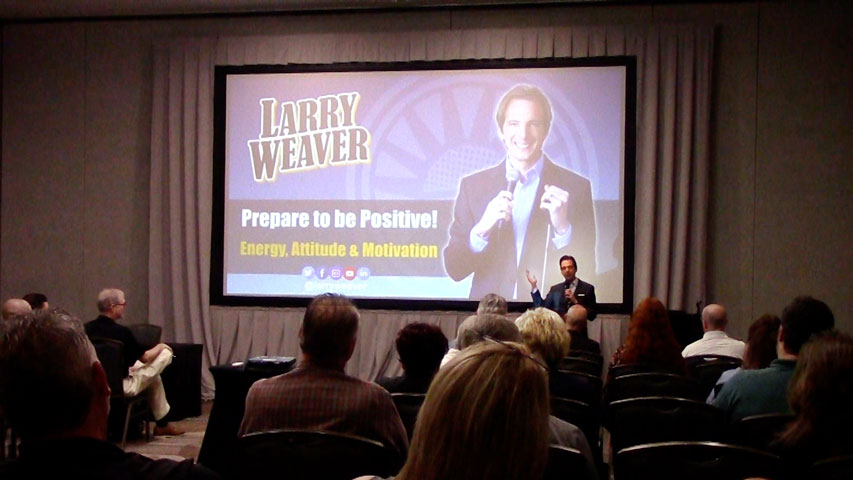 Communications Data Group
"Larry brought humor and positivity to our conference. All of our attendees at our annual customer conference loved him and thoroughly enjoyed his keynote presentation. We highly recommend Larry!"
- Communications Director, 2021 CDG Customer Conference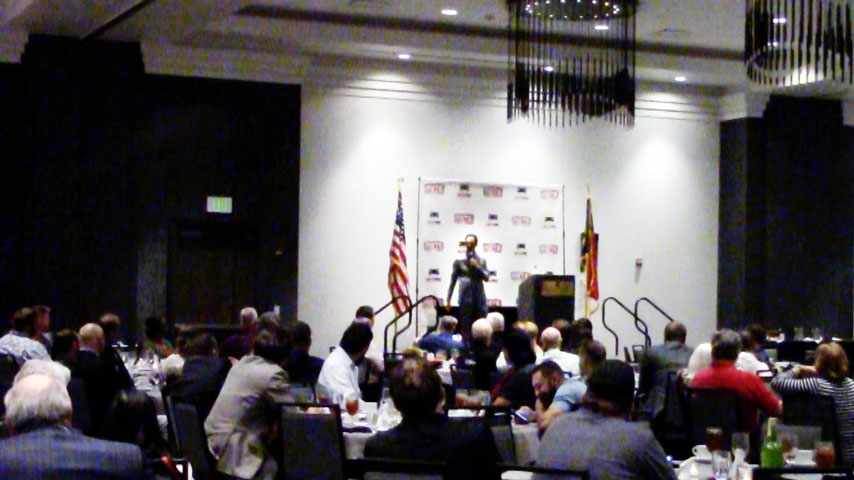 Independent Garage Owners of North Carolina
"Larry did an excellent job engaging our audience for an entire hour! He covered a wide range of topics and was able to target our audience by making a few industry specific references and jokes. Larry was very prompt, professional, and even was taking pictures and chatting with the audience after his performance."
- Marketing and Membership Services Director, 2021 ASTE Automotive Service & Technology Expo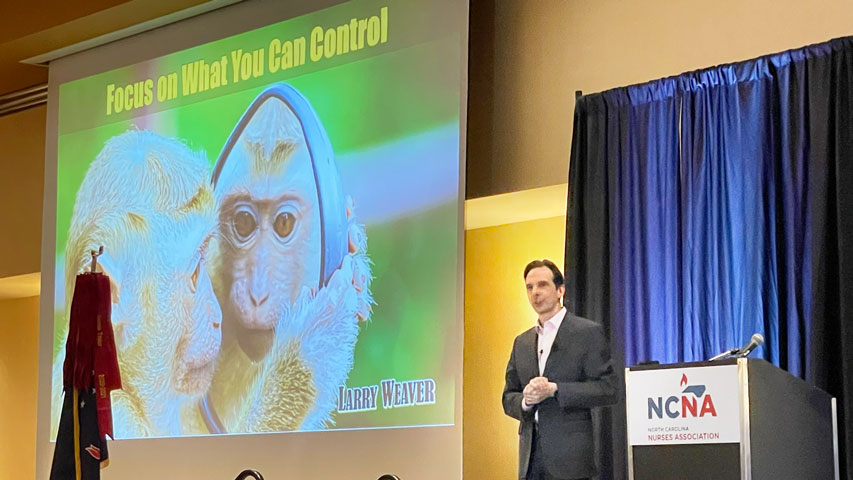 North Carolina Nurses Association
"Larry Weaver brought humor, levity and fun to nurses at our Annual Convention this year. His presentation was just the right 'medicine' at the right time!"
- Director of Nursing Education and Practice, 2021 NCNA Annual Convention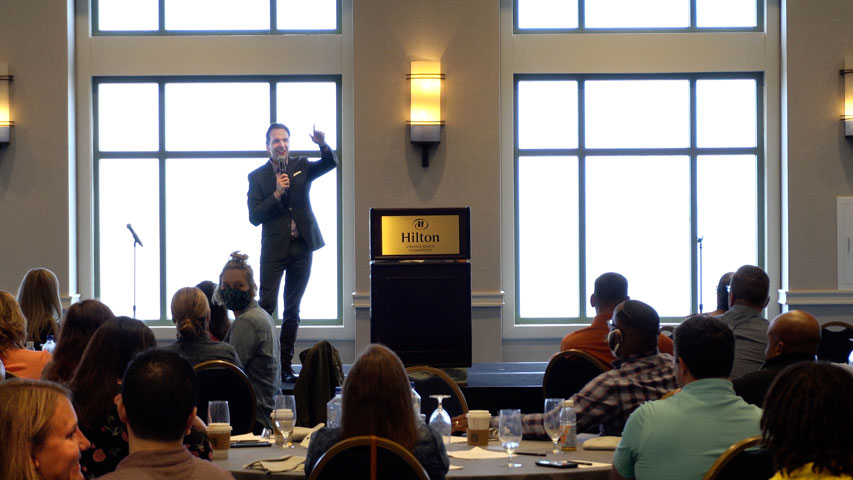 YMCA of South Hampton Roads
"Larry Weaver did an incredible job and his lighthearted but impactful words were just what we were hoping for and just what the team needed. Thank you so much for the presentation!"
- Chief Strategy Officer, 2021 Staff Retreat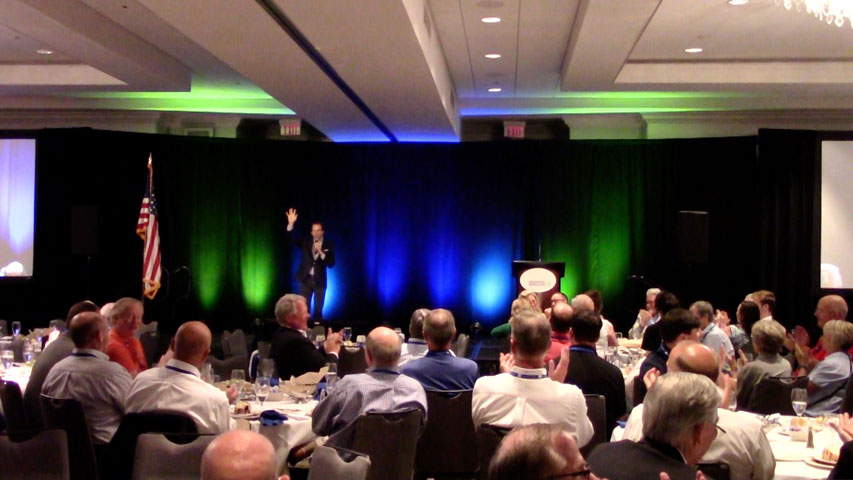 Tennessee Valley Public Power Association, Inc.
"Larry was absolutely fantastic to work with! He was the entertainment at our 75th Annual Conference Honors Luncheon and our people loved him! He was clean, very funny, and exactly what we were looking for at the event. We have other events so I'm planning to see if we can get him back for more! I highly recommend him."
- Director, Conferences & Events, 2021 TVPPA 75th Annual Conference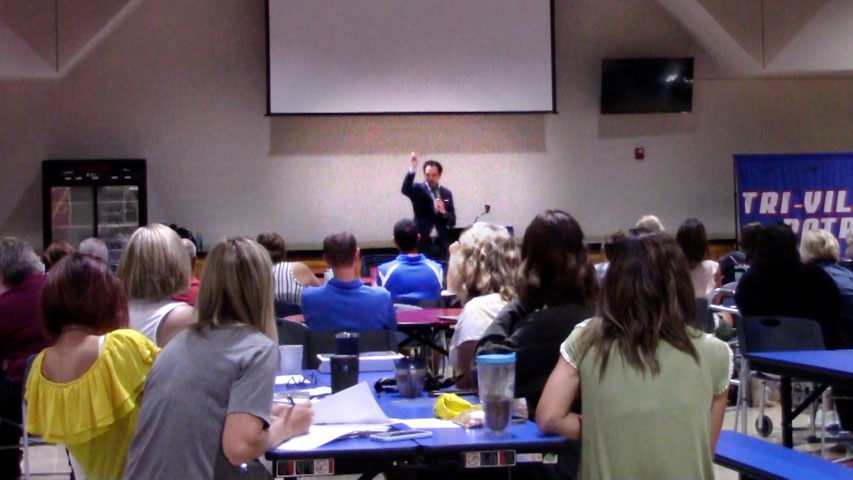 Tri-Village Local Schools
"Larry was outstanding! Our staff enjoyed his humor and were able to relate to his messages. Larry communicated with our district in advance of his performance and was able to weave our district and county dynamics into his performance. We would have Larry back to speak to our staff again!"
- Superintendent, 2021 School District Kickoff
Malakoff Independent School District
"Larry was awesome! Our staff loved hearing his message. Larry communicated with our district in advance of his performance and his message was aligned with our yearly theme. Our staff loved how he engaged with them. Every member of the audience could relate to the performance. We would have Larry back again!"
- Superintendent, 2021 Teacher and Staff Convocation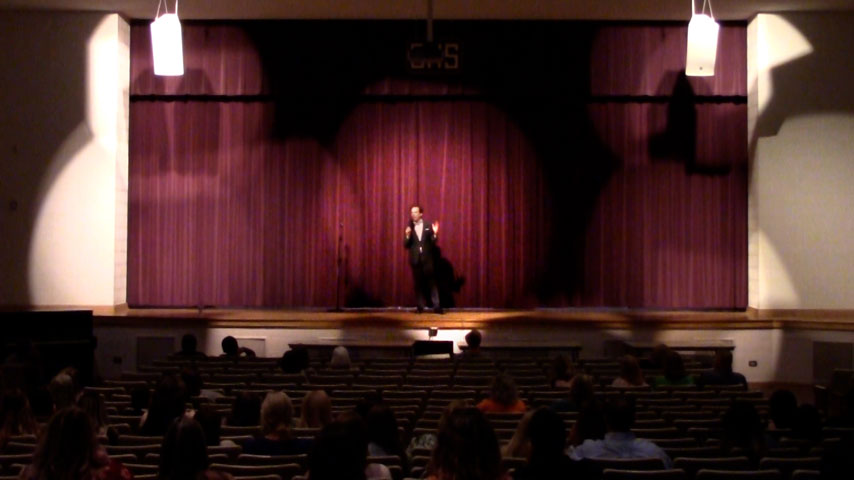 Spearman Independent School District
"Larry Weaver was great to work with in planning for a fun beginning to our school year. He communicated often to make sure we were all on the same page prior to the day he would be presenting. He was interested in our community and incorporated some of the fun information given to him in his act. Thank you for everything!"
- Teacher Quality and Mentor Coordinator, 2021 Teacher and Staff Convocation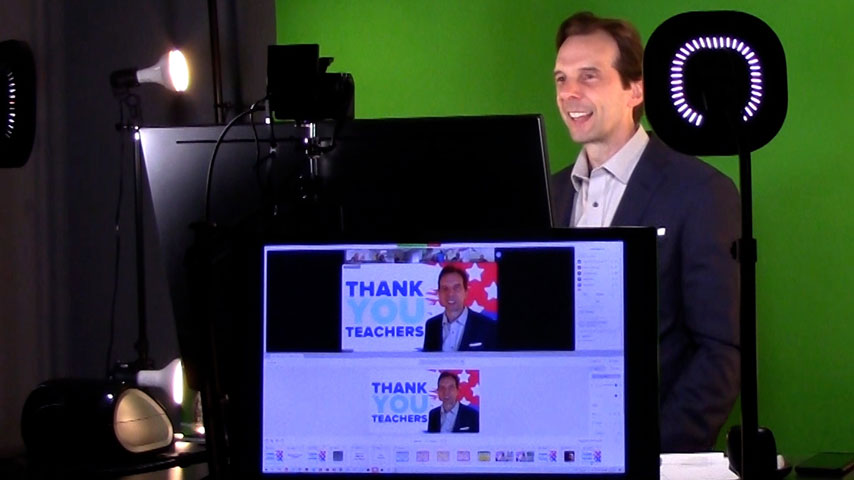 Bledsoe County Schools
"Larry Weaver did a great job! We truly enjoyed the presentation."
- Supervisor of Instruction, 2021 Virtual Teacher and Administrators Meeting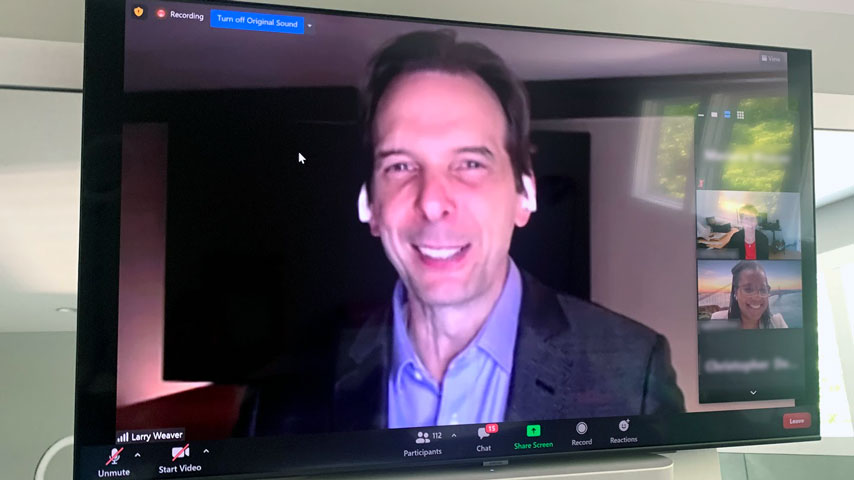 FM Global
"Our staff loved Larry's routine and he incorporated our company message which was excellent!!!"
- Administrative Assistant to Operations SVP, 2021 Virtual Team Meeting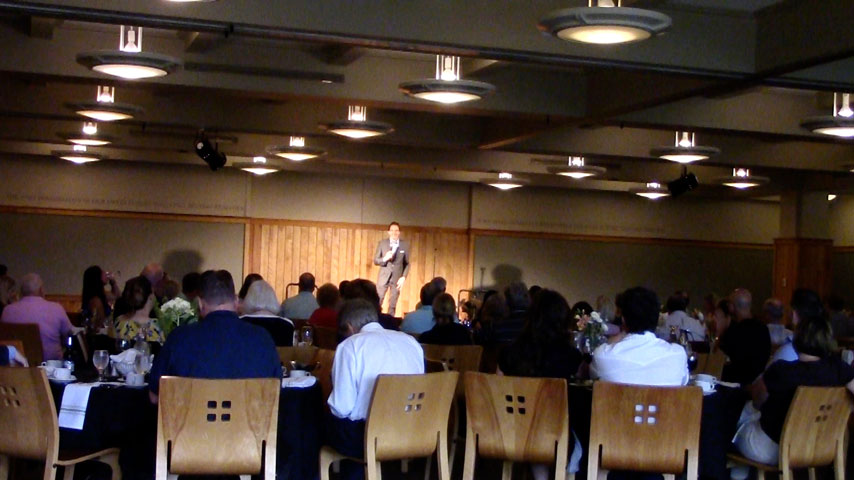 Prairie Health Ventures
"Larry performed at our company's annual conference and our attendees had a blast! Larry was hilarious and a breath of fresh air from start to finish. He tailored his material for our audience and because of it, our attendees felt like the experience was personalized for them and they were even more engaged. Long after Larry's performance was over, people were still laughing about his jokes and talking about how much fun they had. As the Conference Coordinator, working with him prior to the event was extremely easy and he kept me informed on every step of the booking process. I would absolutely recommend using Larry for your next event!"
- Membership & Communications Coordinator, 2021 Annual Meeting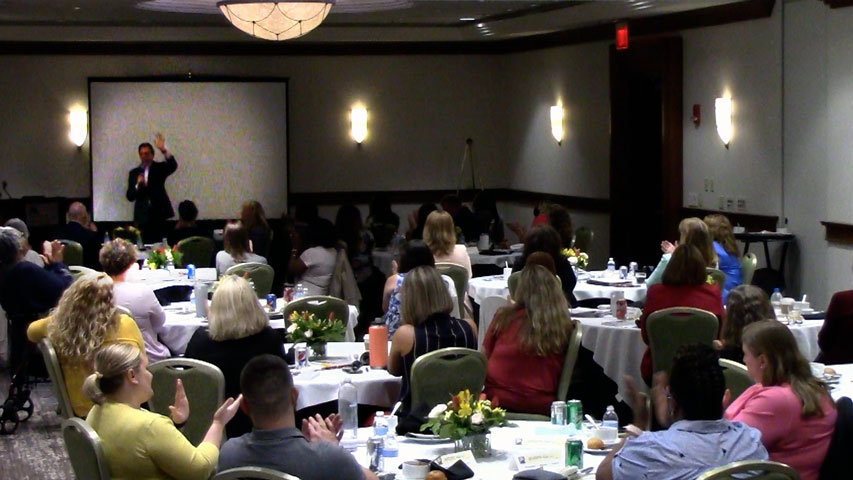 Sentara Healthcare
"Larry provided a refreshing, delightful session at our Nurse Leadership meeting. He was exactly what we were seeking with wit and humorous observations on daily interactions, relationships, and the current situation. We challenged Larry to create "belly laughs" with good clean humor. Wow! did he deliver!! The room was so attentive! We didn't see anyone take their eyes away from him except to wipe away the tears from laughter! We appreciate the ease of communicating and his accountability in timeliness, confirmations, and engagement with our team. We highly recommend using Larry for your next event."
- Executive Assistant, 2021 Nursing Leaders Event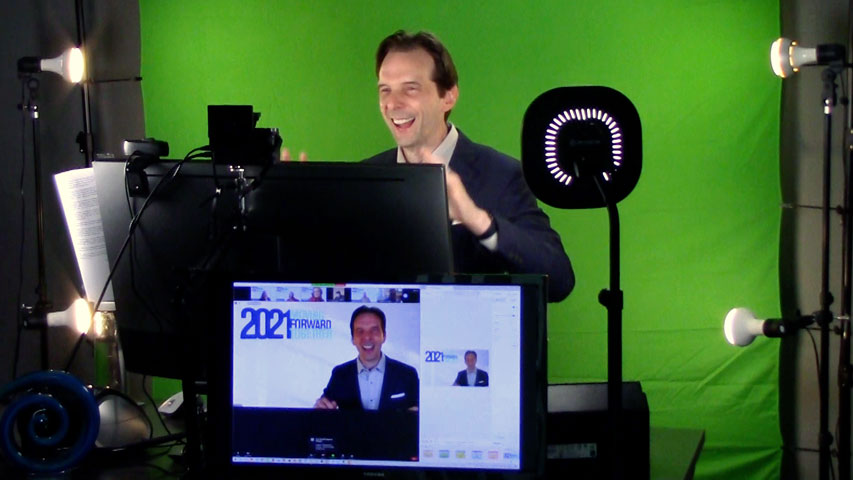 AvalonBay Communities, Inc.
"Larry Weaver performed a virtual comedy set for our organization's Associate Appreciation event and was an AMAZING addition to our program! The professionalism of his presentation was clear right from the start and all of the effects he used with our logo, other images and even some mock awards in tandem with our appreciation elements was SPOT ON! He customized his material making it specific and relevant to our business. It was a pleasant surprise - our associates loved it! Larry was an absolute pleasure to work with - accommodating, accessible and a great attitude! I would highly recommend him for anyone looking for an entertaining SURE THING!"
- Meetings & Event Coordinator, 2021 Virtual Associate Appreciation Event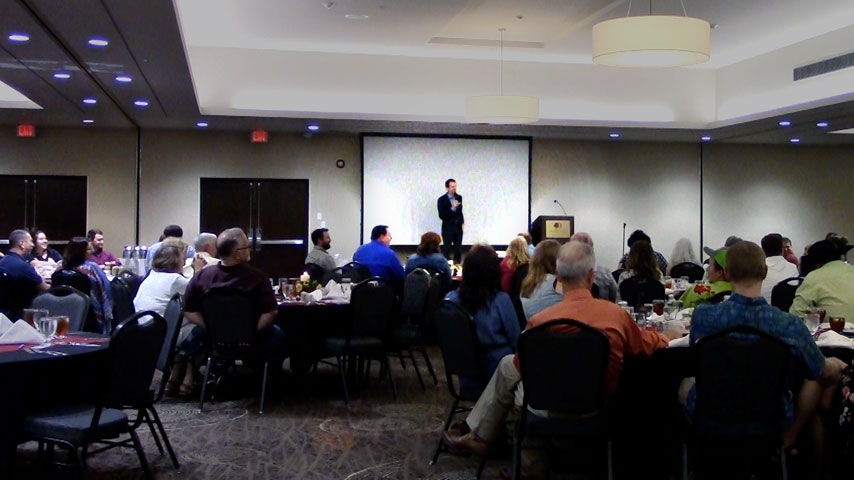 Quality Structures, LLC
"Our event was postponed due to COVID restrictions. Larry was accommodating, and once restrictions allowed - the show was on! Larry communicated very well leading up to the event, asked several questions to familiarize himself with our company and people, arrived early, and spent time with us before his performance. His material was clean and appropriate for the audience. Everyone enjoyed their evening."
- General Manager, 2021 Employee Appreciation Dinner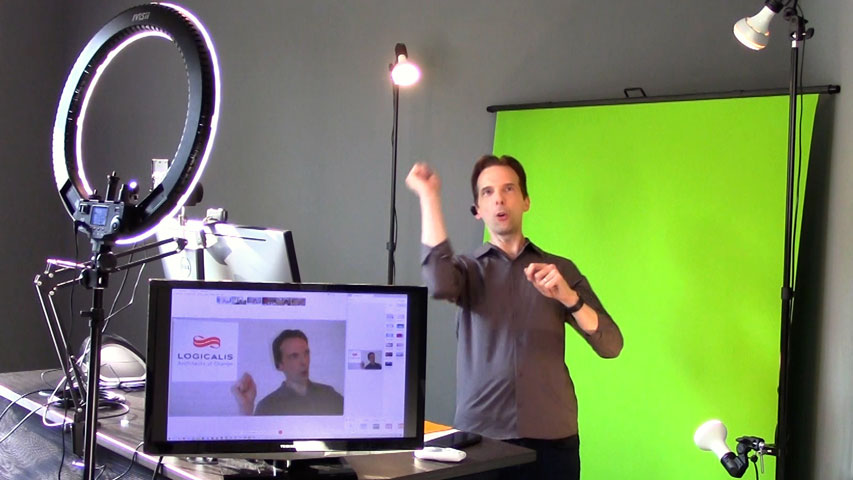 Logicalis
"From start to finish, Larry was great! As the coordinator of the program, it's important to get it right and after the program team collaborated with Larry, and he collected all the details to make the experience relevant to the audience, he entertained us all, by making us laugh and forget about our troubles for a bit. Thank you, Larry!"
- Senior Training Specialist, 2021 Virtual Company Event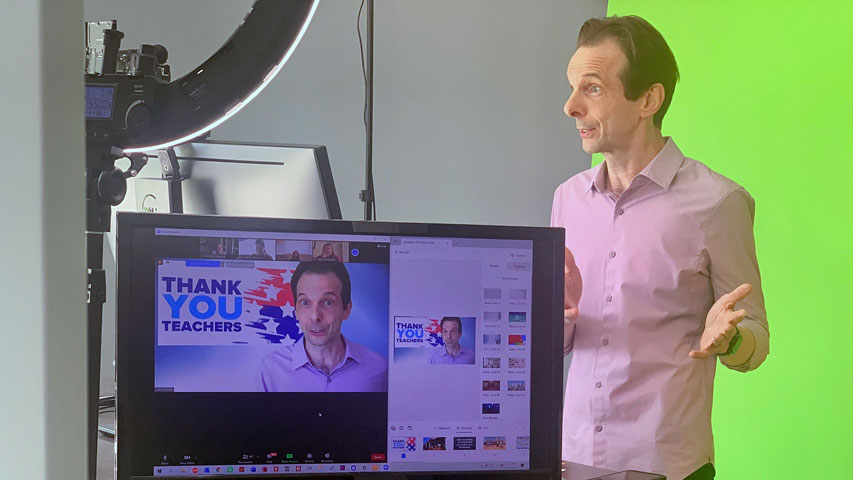 Sunnyvale Middle School Parent Teacher Student Association (PTSA)
"Larry's performance was simply perfect for our event. He was our surprise guest at the middle school staff meeting since we wanted to provide the staff with a fun break during Staff Appreciation Week. It is not easy to entertain and make people laugh over Zoom in a way that is comfortable for all. He met all our expectations and more. He was extremely organized and very flexible to our needs. It was a pleasure to work with him and I highly recommend him!"
- Membership Vice President, 2021 Virtual Staff Appreciation Event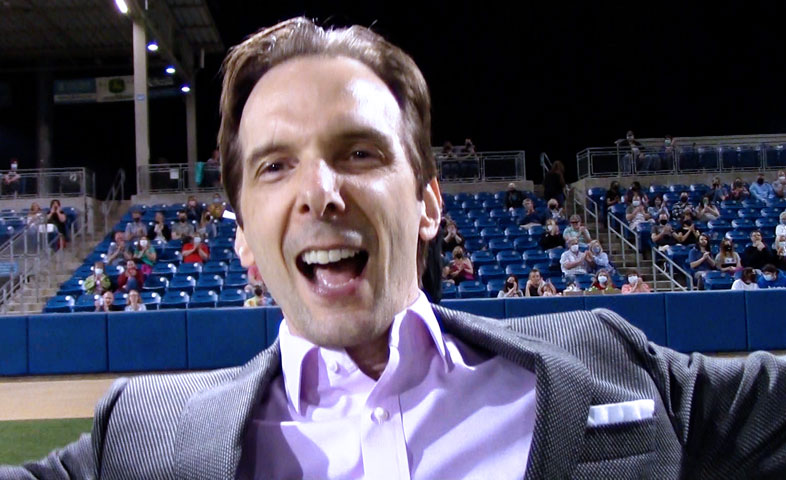 Holly Springs Cultural Center
"Larry was absolutely wonderful! Due to COVID mass gathering restrictions, we had to reschedule AND move the venue outside, but Larry stuck with us the entire time and created an amazing line-up for us. Our audience really loved Larry's performance and appreciated the outdoor modifications to the show. I highly recommend booking Larry Weaver for your next comedy performance series - we most certainly will!"
- Manager, 2021 HSCC Comedy Concert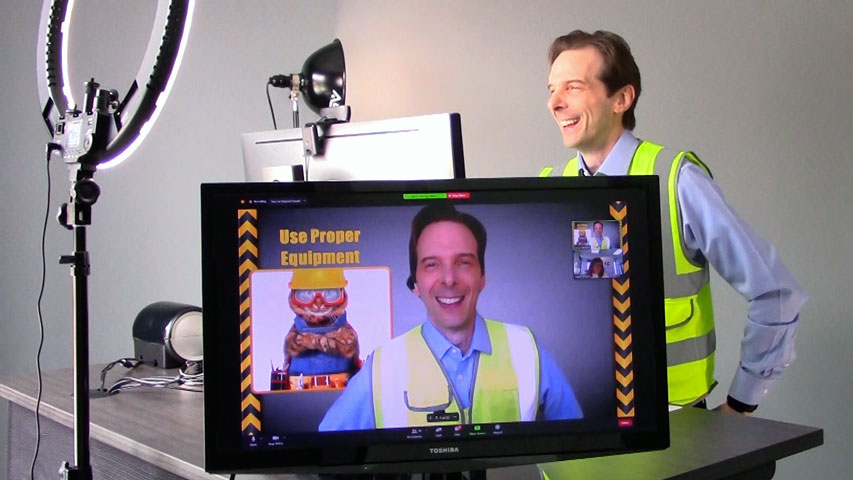 South Carolina Chamber of Commerce
"Larry Weaver made the most of a very unique virtual event that we held this year. We are thankful for him for providing us all with laughter in the middle of our day during some hard times."
- Director of Marketing and Public Relations, 2021 Virtual Safety Awards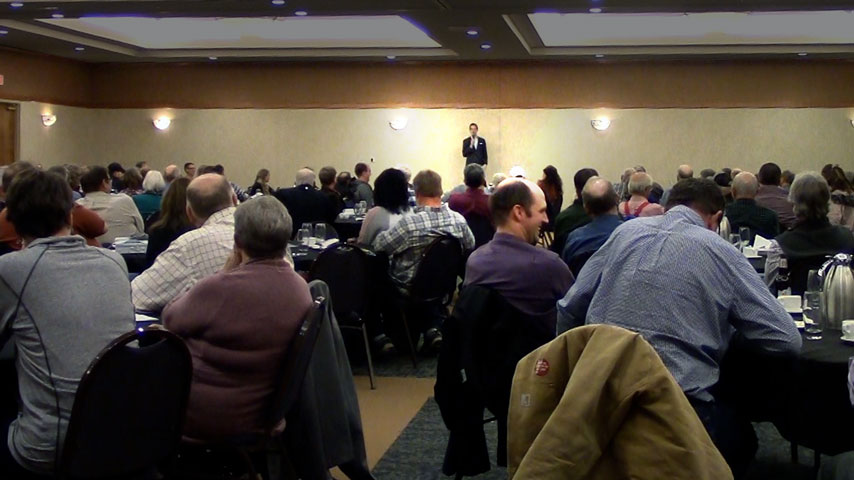 Renville County Corn & Soybean Growers
"Larry provided a great performance for our ag-based group. We were all able to relate to his stories and share laughter along the way. Thank you, Larry."
- President, 2021 Annual Meeting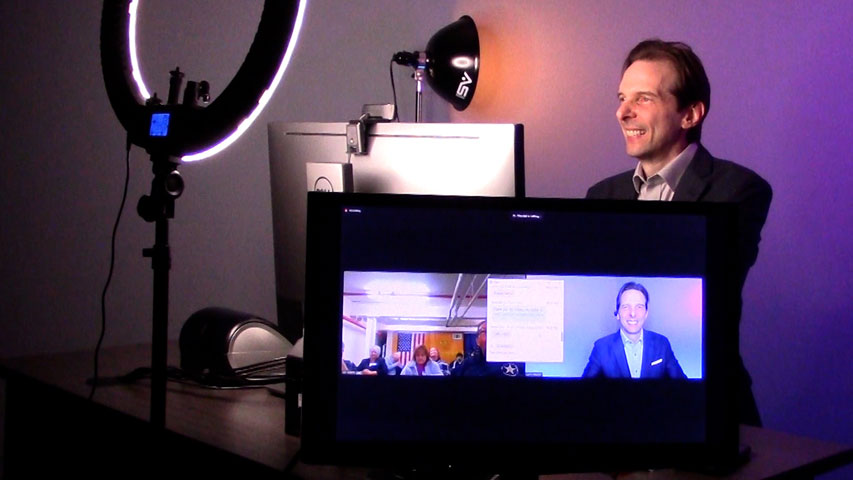 Madison County Sheriff's Department Chaplaincy Program
"Larry Weaver is a talented comedian. Larry shared tips and recommendations that really had a huge positive impact on our virtual Fundraising event! We appreciated the joy, laughter and meaningful comedic performance of Larry Weaver especially in the midst of a global pandemic! Thank you, Larry!"
- Administrative Assistant, 2021 Virtual Fundraiser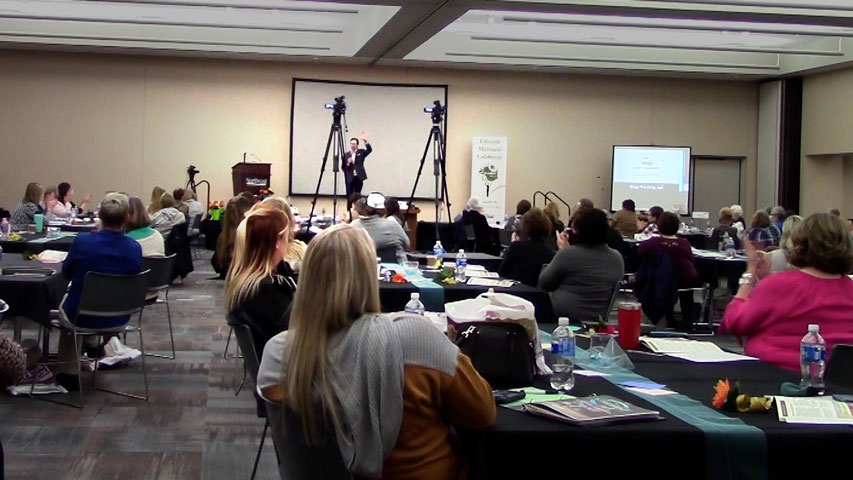 Northeast Community College
"Larry was very easy to work throughout the entire process, even through a date change due to COVID-19. He was in contact with us many times prior to the event and knew what we wanted for our presentation. On the day of the event he was punctual, which made the presentation stress-free. His message was uplifting and humorous, and was enjoyed by all of the attendees. We highly recommend Larry Weaver as a speaker for an agricultural event!"
- Administrative Assistant, 2021 Ag-ceptional Women's Conference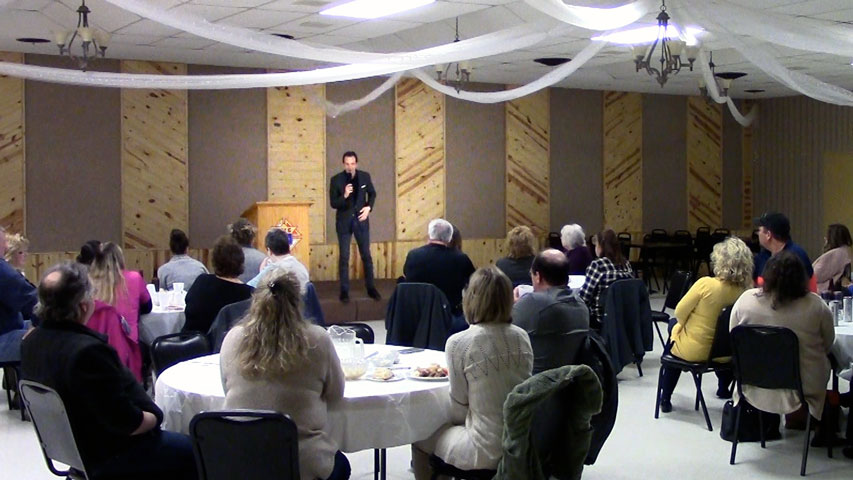 Lake Region Banker's Association
"Relatable, clean humor! Larry is a down-to-earth kind of guy, who is hilarious and also holds strong values!"
- President, 2021 Annual Meeting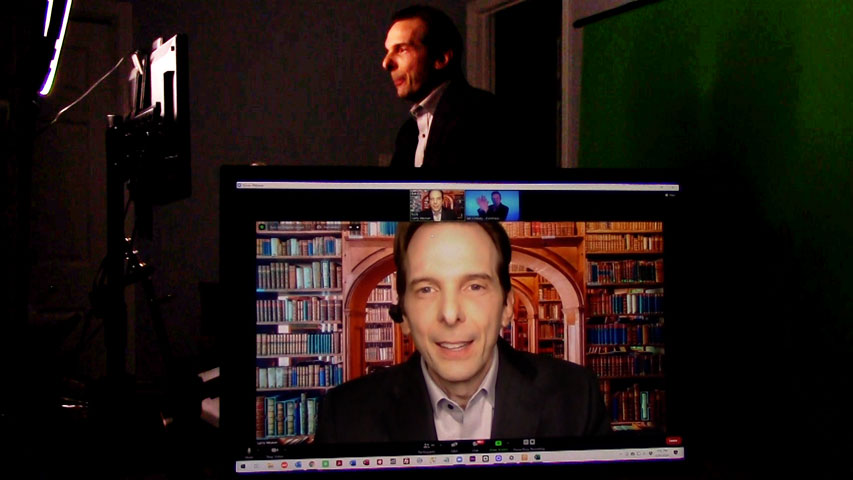 Raising A Reader MA
"Larry Weaver is a talented and engaging performer and comedian. Larry also shared tips and recommendations that enhanced our event and the overall experience for our attendees. Larry's professionalism and sincerity in delivering a set that was laced with our message and mission indicated that Larry took the time to tailor the set which created a deeper connection with our audience. We appreciate the joy, laughter and meaningful comedic performance of Larry Weaver. Laughter is indeed good medicine!. Thank you, Larry!"
- Director of Development, 2021 Virtual RAR-MA Winter Soiree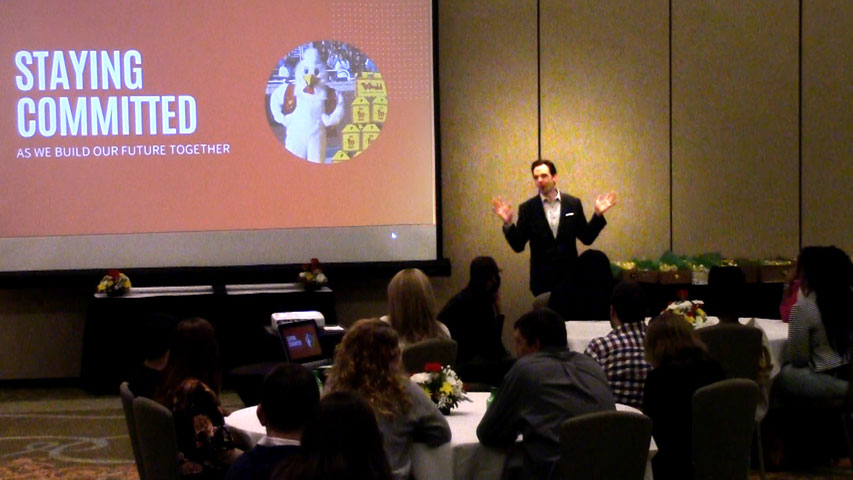 Grand Strand Bojangles
"Larry was an excellent motivator. His energy was very felt in the room. He was very professional, engaging, and entertaining."
- Human Resources Advisor/ Coach, 2021 Bojangles Awards Ceremony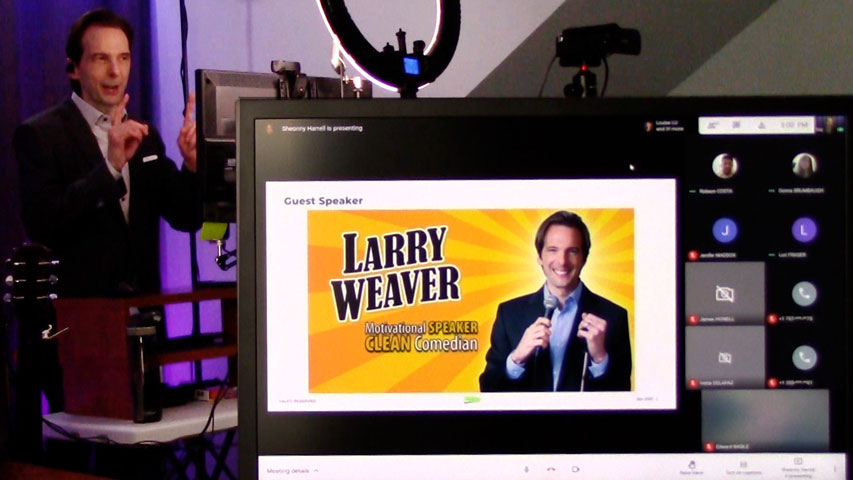 Valeo Services
"Our team was pleased with Larry's presentation. Everyone found it to be a nice change! Thank you!"
- Human Resources Manager, 2021 Virtual Sales and Marketing Seminar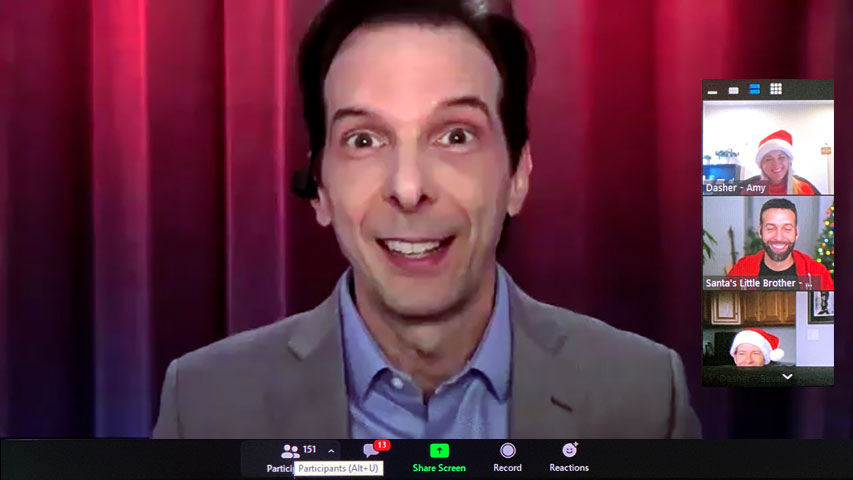 American Academy of Professional Coders
"Larry Weaver was very great to work with, he provided a virtual comedy routine for our holiday party that was very entertaining. Our team had a blast and I would recommend Larry Weaver for your company gathering. He was professional, clean, and perfect for a corporate event."
- Human Resources Manager, 2020 Virtual AAPC Holiday Party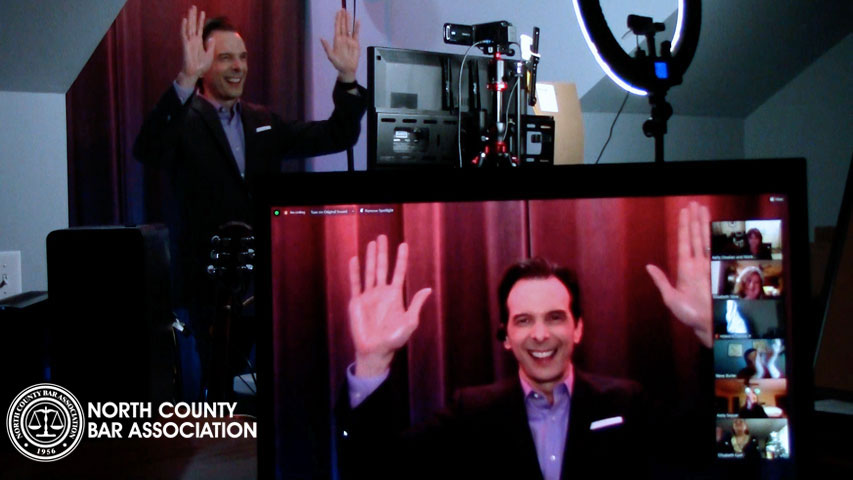 North County Bar Association
"Larry Weaver was just what our Virtual Holiday Party needed! Be ready for tailored comedy to your group as well as stuff that makes everyone laugh, and it's clean, so no need to worry about any member's sensitivity. In this world of virtual meetings, it is necessary to mix it up and that is exactly what Larry Weaver will do for your group. He is prompt, professional and the perfect type of interactive entertainment for the virtual world. I am sure he is excellent in person, but luckily we did not have to pay for a flight or hotel - he came right to us through our Zoom channel. It was great fun!"
- Board Member, 2020 Virtual Holiday Party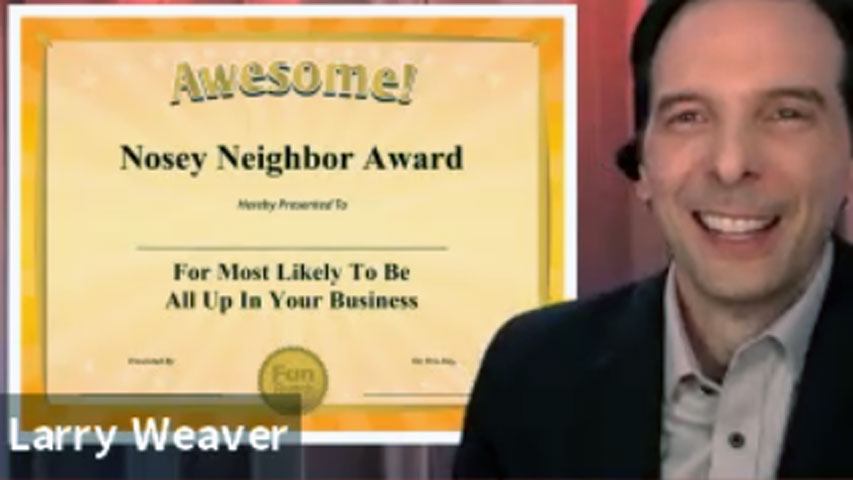 FM Global
"Larry's material was timely, relevant and a big hit with our group. He asked for information about our organization and did a nice job of incorporating it into his material. We had a great time."
- Administrative Manager, St. Louis Operations, 2020 Virtual Team Meeting
The National Committee for Quality Assurance
"Thanks so much for making us laugh. Everyone said that they loved you."
- Executive Assistant to COO and CFO, 2020 Virtual NCQA Holiday Event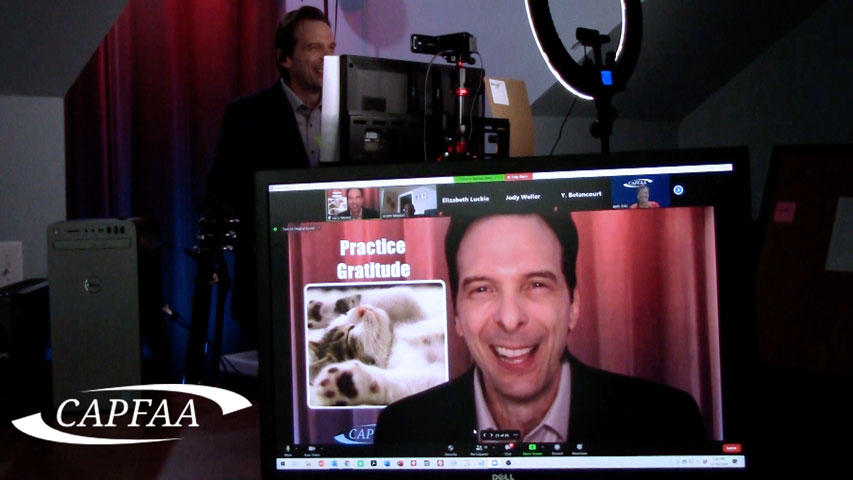 Connecticut Association of Professional Financial Aid Administrators
"Larry Weaver was a breath of fresh air. He made me laugh until my stomach hurt. He is a first-class professional performer that is in touch with our business. Keep up the awesome work."
- Member, 2020 Virtual CAPFAA Annual Conference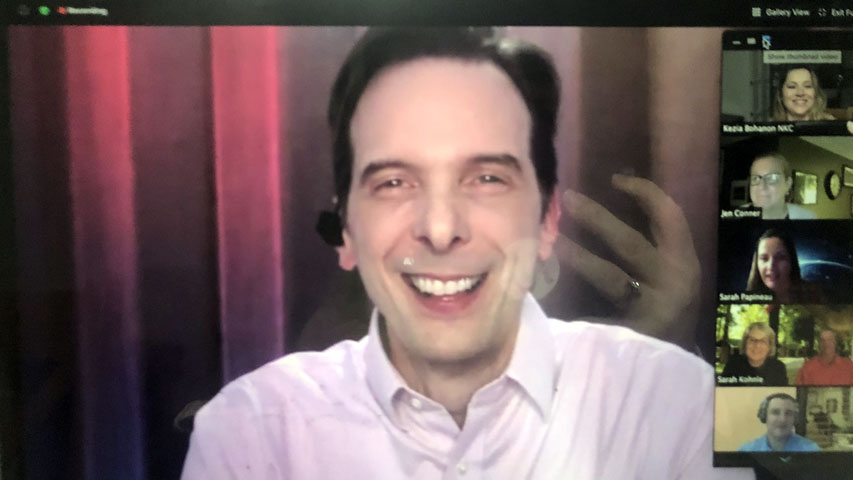 Missouri State Teachers Association
"I was nervous to take on the task of choosing entertainment options for our state convention as we had to move it to a virtual platform due to Covid. We normally have hundreds participate when we are in-person, but who wants to be online for virtual entertainment after being on a computer all day? As it turned out, a lot of people do. Larry made the whole process simple. He is responsive, understands how to deliver a comedy show virtually and he even researched the situation in our state to customize his show and connect with our participants. He is a funny guy and brought some much-needed laughter to a large group of educators in a great virtual comedy show. Our feedback was great and we heard from so many who said that they needed a laugh so badly and that his virtual comedy was such a great choice for our convention entertainment. Larry gave us clean comedy, perfect for a professional setting. Thanks, Larry!"
- Member Service Coordinator, 2020 Virtual MSTA State Convention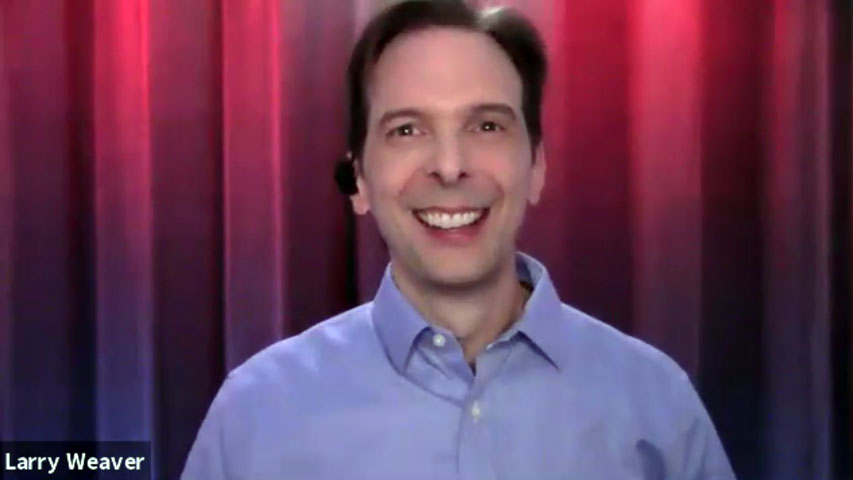 Gilead Ministries
"I have to say that working with Larry in the season of COVID was probably one of the best experiences I've had with making a virtual event happen. Larry not only went out of his way to help us get all the technical details covered, he kept himself available for what was a 'once in a lifetime' challenge as a non-profit. The idea of making this new format work and actually having success was overwhelming. I also had staff that was out with COVID-related quarantine, so I had to rely a lot on Larry's generosity. With all that said, HE DID A TREMENDOUS JOB ENTERTAINING OUR PEOPLE! I would highly recommend Larry for any of your events."
- Executive Director, 2020 Virtual Fundraiser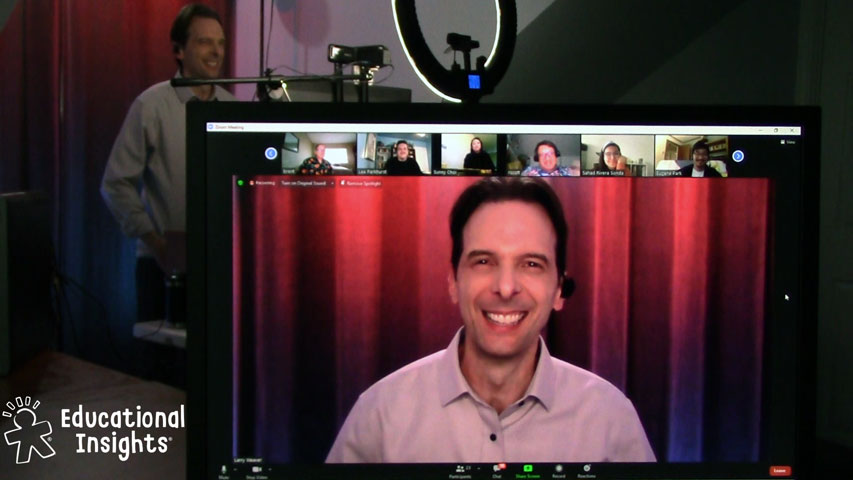 Educational Insights
"It was such a delight to have Larry Weaver entertain during one of our virtual work lunches. His comedy routine had my team laughing the entire time and uplifted everyone's spirits. Larry was an absolute pro to work with! He scheduled a pre-event call, tailored his act to our team, and oversaw important details (even showing up early!) to make sure our virtual event ran flawlessly. Best of all, my team had a blast and even enjoyed some live bantering with Larry during his act!"
- General Manager, 2020 Virtual Company Meeting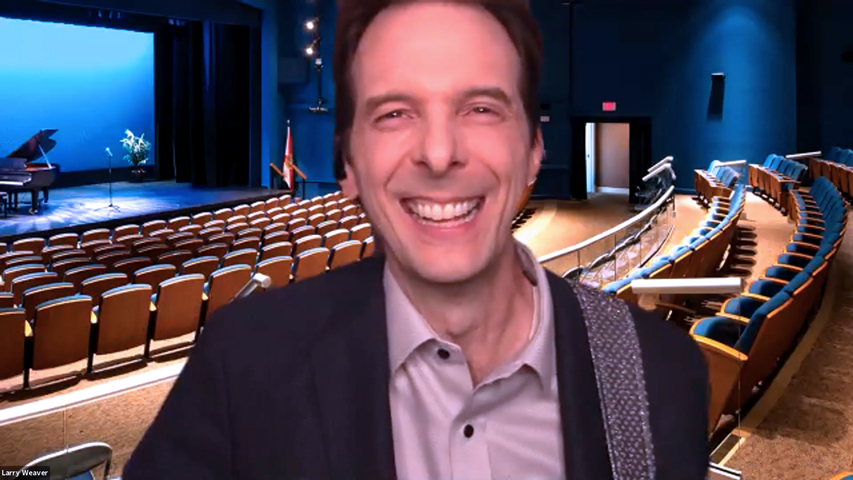 The Glenridge on Palmer Ranch
"Larry Weaver was really a pleasure to work with! We have nothing but high praise for Larry's pre-show communication, punctuality, personality, and cleanliness of material. We had positive audience feedback via the event Chat function and emails sent to me. We'd love to have Larry perform in person at some point in the future. We so enjoyed his virtual performance! Thanks again for the professionalism and great humor"
- Life Planning Event Coordinator, 2020 Virtual Comedy Show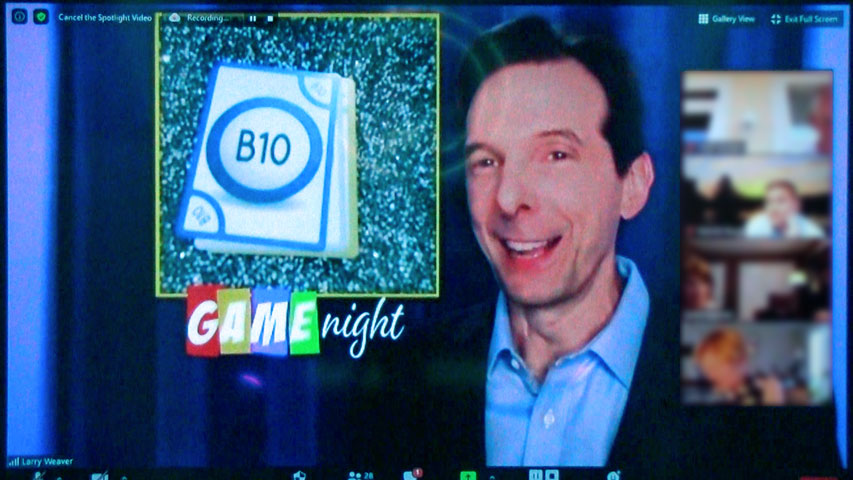 Triad Financial Advisors, Inc.
"Larry Weaver is funny, smart and professional! Our firm hosted a virtual bingo for clients. Larry performed stand-up and acted as the emcee for bingo. Not only was he funny but everyone was really impressed with his trivia knowledge. Larry was so easy to work with and was 100% prepared due to outstanding pre-show communication and professionalism. We would 100% work with Larry Weaver again!"
- Director of Marketing and Client Services, 2020 Virtual Client Meeting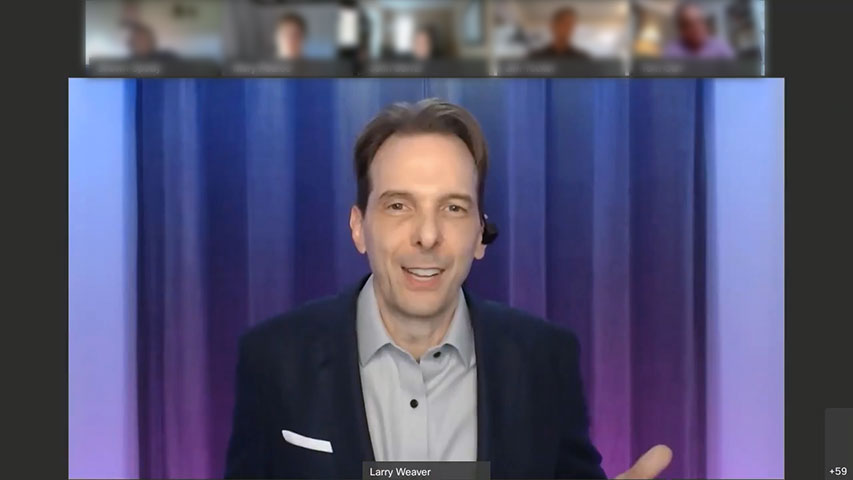 SyCom Technologies
"We've tried to get creative to stay connected with our employees while they are working remotely. Larry pulled off a really fabulous virtual event for our staff of 80+. He did a nice comedy routine, very topical, and included jokes that applied to our line of work. People felt free to laugh and make comments, which Larry handled brilliantly. He kept everyone smiling. If you're looking for a way to stay connected to your employees in these tough times, I'd recommend Larry host an event for you."
- CEO, 2020 Virtual Team Meeting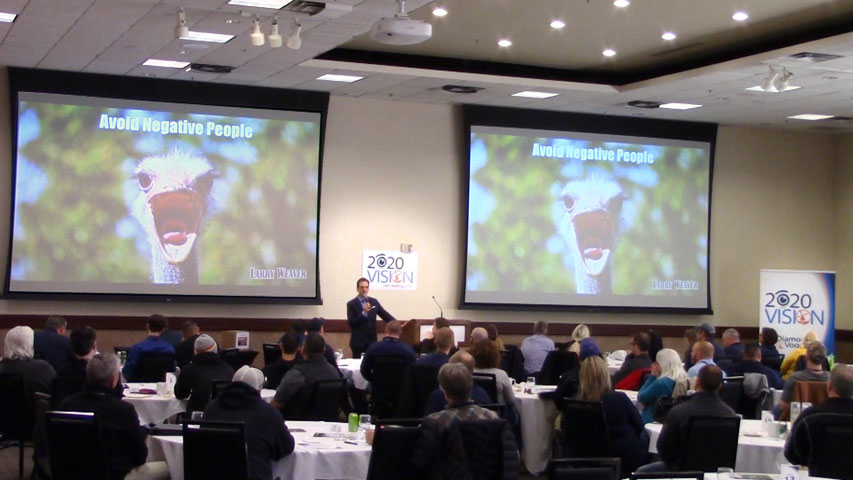 Diamond Vogel
"Larry provided a great motivational message to our group of store managers. His professionalism throughout the process was topnotch and his promptness / communication was much appreciated. I never had to worry about anything going wrong. Thanks for the great show!"
- Northeast Operations Manager, 2020 Annual Meeting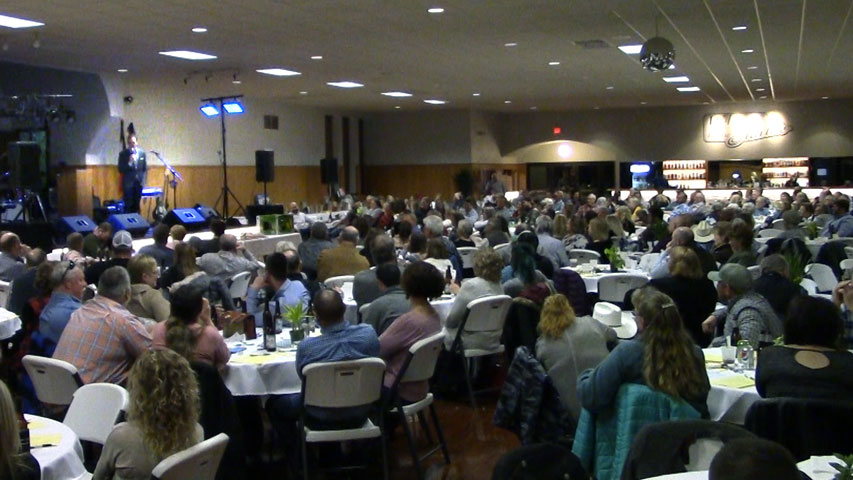 Scott County Cattlemen
"Thank you for one of the most enjoyable and successful banquets we have had in the last few years. I cannot stress enough how important it was to have you come through for us after some disappointing performers in the past. We needed someone clean and funny. You promised us that and you came through on all counts. All board members were thrilled and the audience comments were all positive. Very funny material with local humor and audience participation making it all the more special. Thank You again. You helped restore our reputation as a family event. The Scott County Cattlemen's Association will recommend you to everyone needing good clean entertainment!"
- Treasurer, 2020 Annual Banquet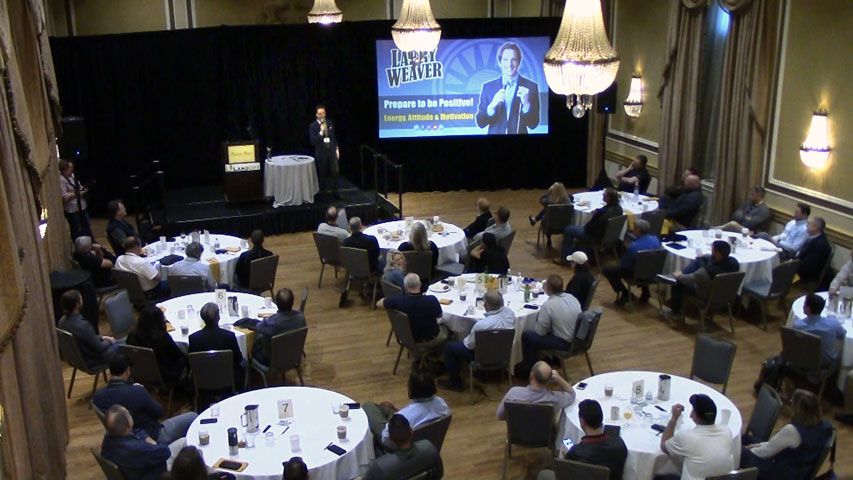 LandOpt, LLC
"Larry's down-to-earth style was well-received by our audience of landscape professionals. Based on the various mishaps he has had with landscape projects, he may want to make contact with some of our members! Good humor and a good message!"
- President, 2020 Annual Meeting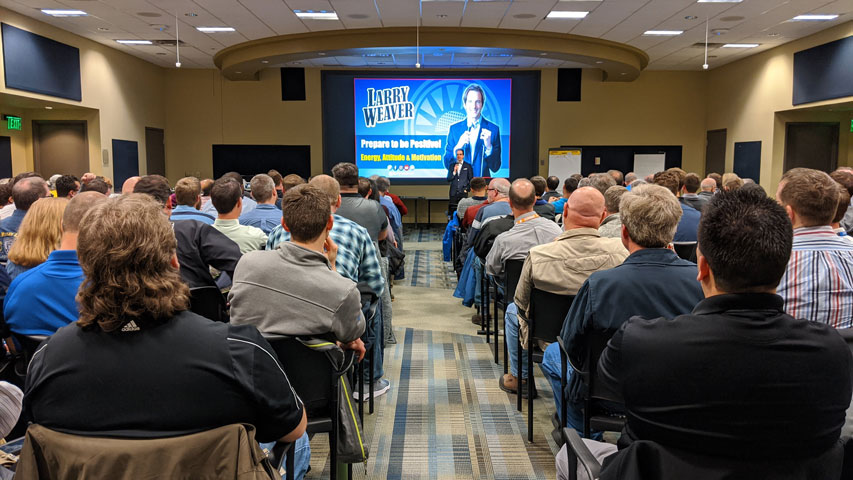 Michelin North America
"Larry was excellent! We invited Larry to speak at our Internal Communications meeting. We specifically wanted a speaker from outside of our company who could lighten the mood and help lift morale, while also sharing some words of wisdom on staying positive. His jokes and positive message were very well received by our employees! We had a wide age range in our group of almost all engineers, and everyone in the audience was laughing. We were thrilled with Larry's performance. Off-stage, Larry was punctual, professional and very very kind. Overall, it was a great experience. We are very happy we chose Larry as our guest speaker."
- Product Design & Industrialization Engineer, 2020 Communications Meeting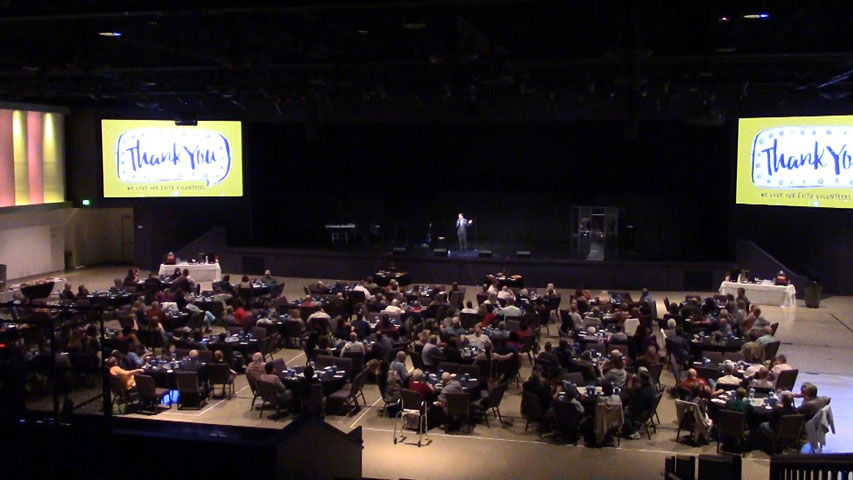 Faith Assembly of God
"We booked Larry Weaver to be the keynote speaker at our Annual Volunteer Appreciation Night. From the moment he walked in the door, he was engaging, warm, easy to communicate with, and FUNNY! He interacted well with the audience, and encouraged participation. Our volunteers enjoyed his presentation immensely and had many good comments all throughout the next week! We highly recommend Larry for whatever your entertainment needs might be."
- Administrative Assistant, 2020 Volunteer Appreciation Night
View additional reviews from: Agriculture & Farming, Associations, Banking & Finance, Chambers of Commerce, Christian Events, Christmas Parties, Corporate Meetings, Fundraisers, Healthcare, Safety, Senior Adults, Teachers & Educators, Utilities & RECs, Virtual Events.
---