Larry Weaver Reviews
Need a clean, professional comedian for your next event? Read reviews of comedian Larry Weaver and be confident hiring someone with the experience and expertise to make your event a huge success.
Show: All (default), Associations, Chambers, Christian, Christmas Party, Corporate, Agriculture, Construction, Education, Fundraisers, Healthcare
Mizell Memorial Hospital Foundation
"Larry Weaver has received rave reviews from everyone I've asked. Thank you again for everything!" - Fundraiser Chair, Fundraiser Gala (Opp, AL) 8/9/2018
---
Procter and Gamble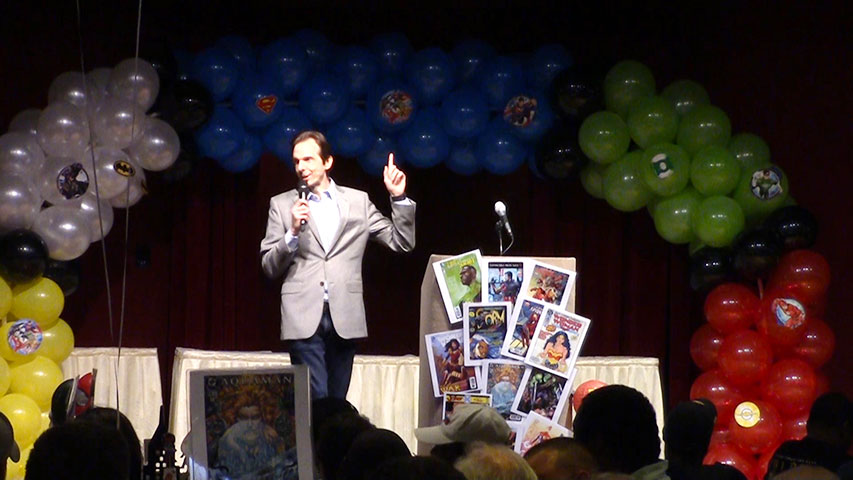 "Larry Weaver had a great connection with the audience and tied our Superhero Theme to his performance. His comedy was clean and we could all relate to his jokes." - Quality Assurance, Deployment Day (Greensboro, NC) 8/3/2018
---
Macon County Board of Education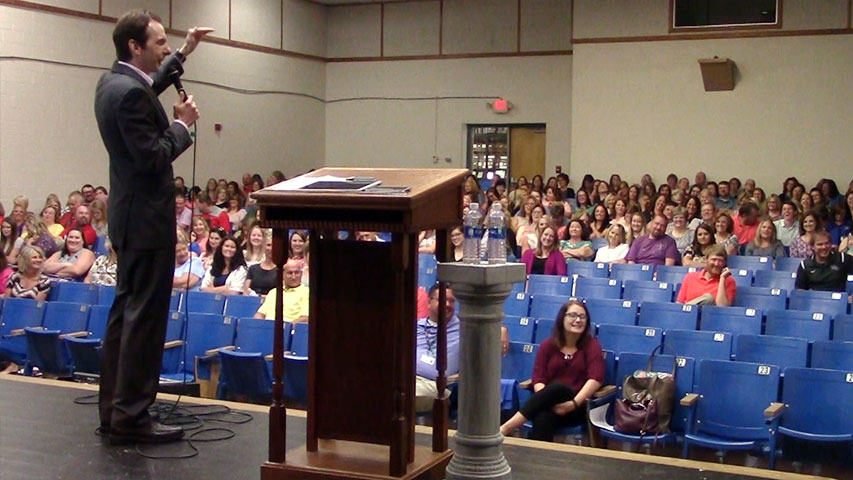 "Larry Weaver was great! He kept our teachers engaged and had them rolling in their seats. Getting the school year started with laughter and a great message is always a plus. Truly motivated our teachers!" - Federal Programs Director, County Wide Teacher Professional Development Inservice (Lafayette, TN) 7/30/2018
---
Carolinas-Virginias Association of Rural Utilities Service Telephone Accountants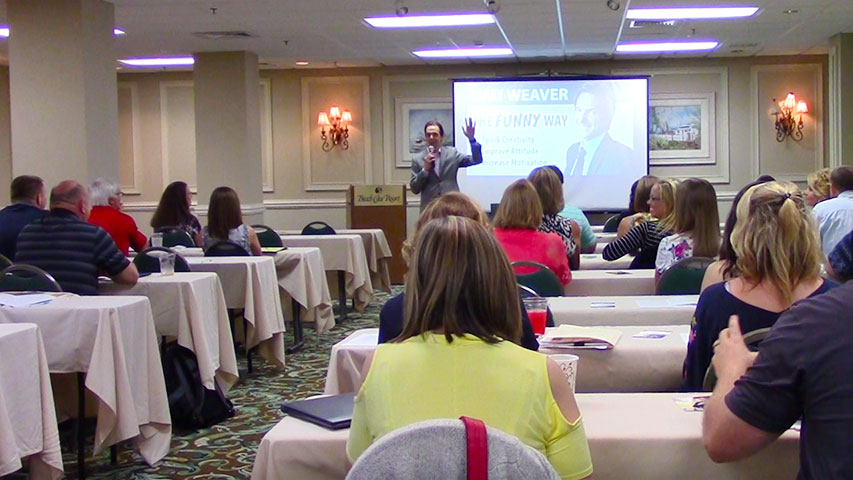 "Thank you Larry Weaver for an entertaining presentation to kick off our event. I had great feedback from the group. One of the companies is going to be giving you a call to speak at their annual meeting." - Board Member, Annual Meeting (Myrtle Beach, SC) 6/14/2018
---
Georgia Association of Colleges & Employers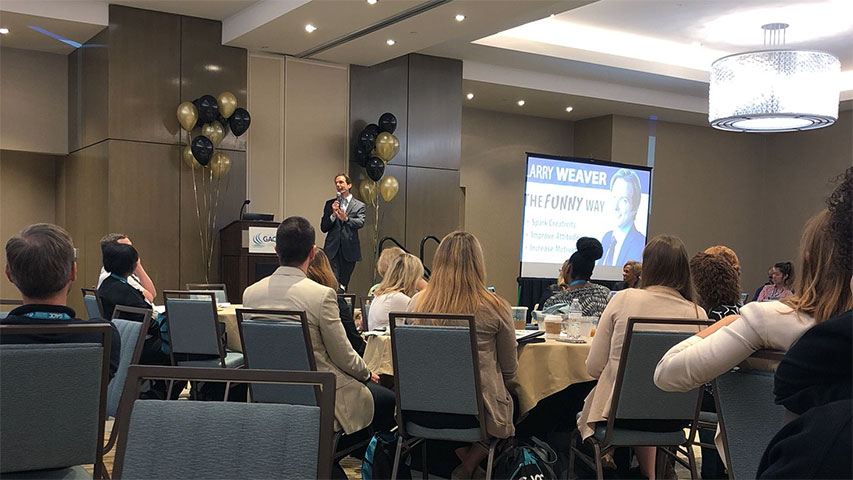 "Larry Weaver was a great presenter and very funny! He was a big hit at my organization's 50th Annual Conference. You are sure to have a good presentation with Mr. Weaver. I highly recommend him." - Assistant Director, Annual Conference (Jekyll Island, GA) 5/30/2018
---
Sevier Heights Baptist Church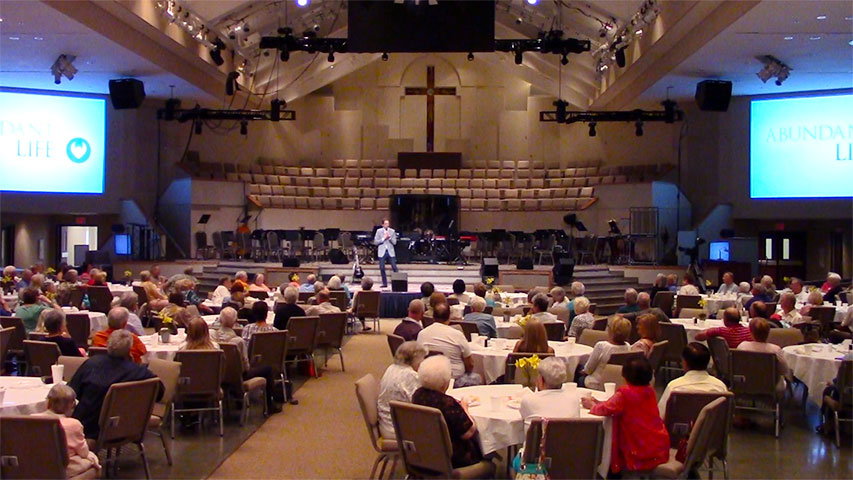 "Larry Weaver was a joy for me to work with as much as he was for our people. He was incredibly easy to deal with beforehand, was right on time, and was incredibly professional. I enjoyed getting to hang out with him for the few hours he was with us. Larry shared some seriously hilarious stories that connected with our group. Even though he's from 6 hours away, I'm sure some of our folks felt like Larry had grown up right there in our own neighborhoods as he told jokes and stories about people who could have been us, our relatives, or people we know. We all had a good time." - Associate Pastor, Care Ministries, Senior Adult Luncheon (Knoxville, TN) 5/10/2018
---
The Shepherd's Center of Spartanburg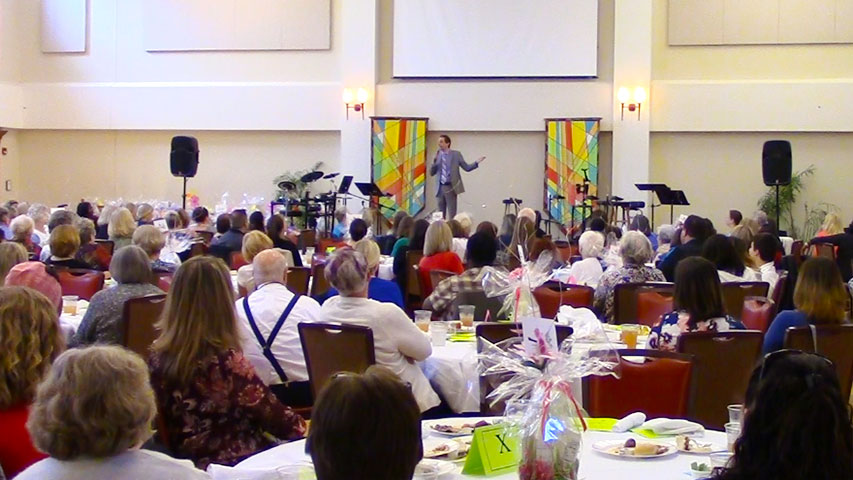 "Larry Weaver is a particular favorite of ours. We love his southern humor and find ourselves in so many of his hilarious stories! We know we can count on a good time when we book Larry Weaver. Our guests love him!" - Executive Director, Annual Administrative Professional's Luncheon (Spartanburg, SC) 4/10/2018
---
Sandvik Coromant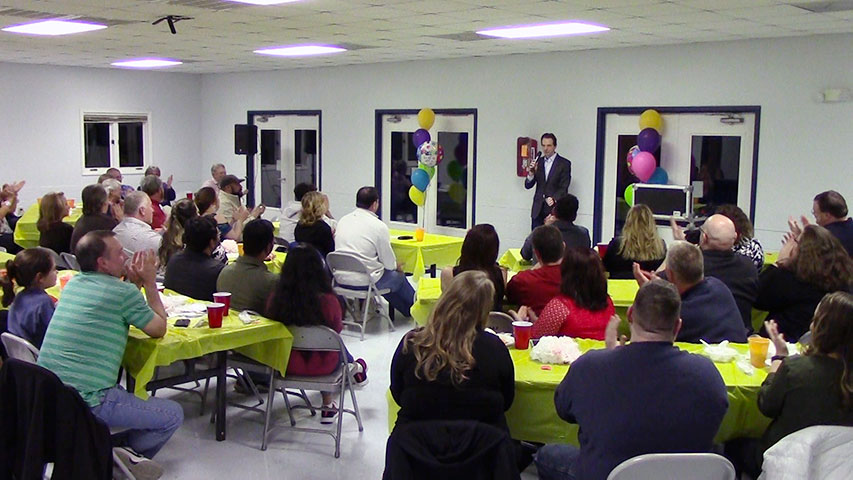 "Having grown up in our area, Larry Weaver was able to mix some local culture into his act which the audience enjoyed. I particularly enjoyed hearing his Southern accent mixed in! He was down to earth funny!" - Administrative Assistant, Employee Celebration (Burlington, NC) 3/24/2018
---
Piedmont Natural Gas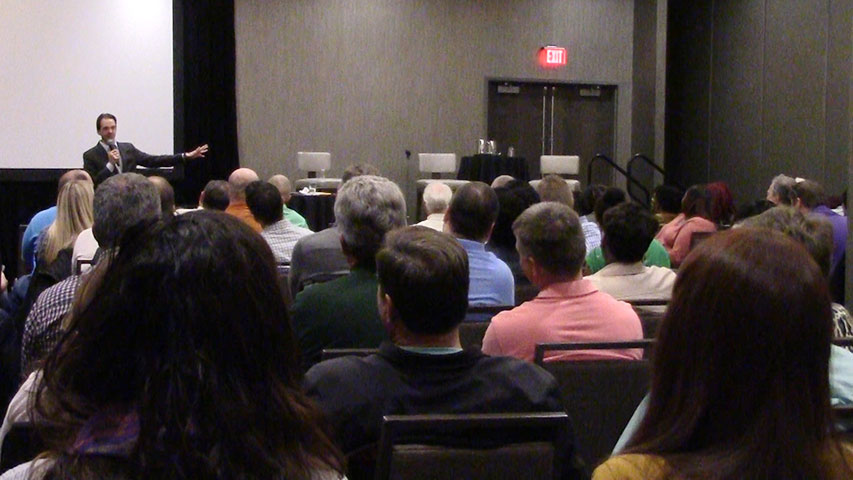 "Larry Weaver provided the perfect ending to our annual sales meeting! From initial contact to his actual performance, he could not have been easier to work with. Prompt, professional and very funny! Larry's humor was well received by our team and he was able to blend in a meaningful message that resonated with our group. The feedback has been outstanding! I would highly recommend Larry to any group or organization seeking good, clean entertainment. Top notch all the way!" - Director of Sales and Delivery Services, Annual Sales Meeting (Charlotte, NC) 3/16/2018
---
First Christian School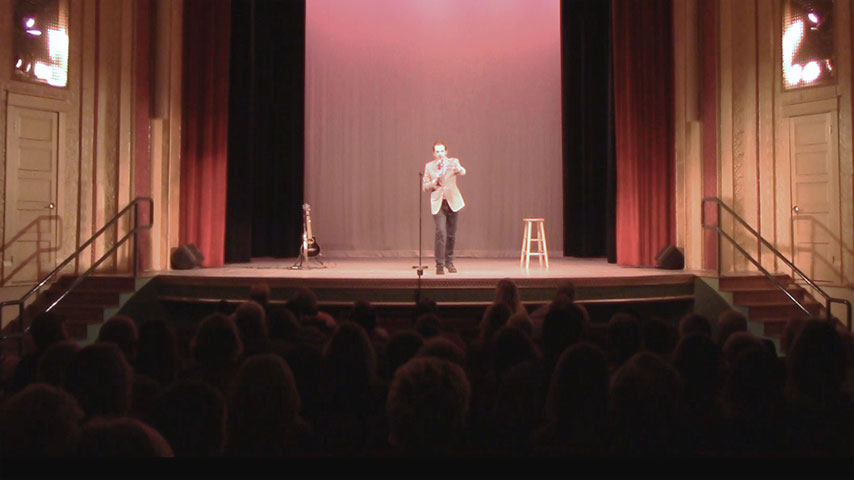 "Larry Weaver was prompt and professional from his time of arrival till the end of the evening. He was very personable and was always asking questions to make his performance personal to our event and our mission. The audience loved him and found him to be very entertaining and funny. We will definitely use him again!" - Senior Pastor, Fundraiser (South Hill, VA) 2/16/2018
---
Synchrony Financial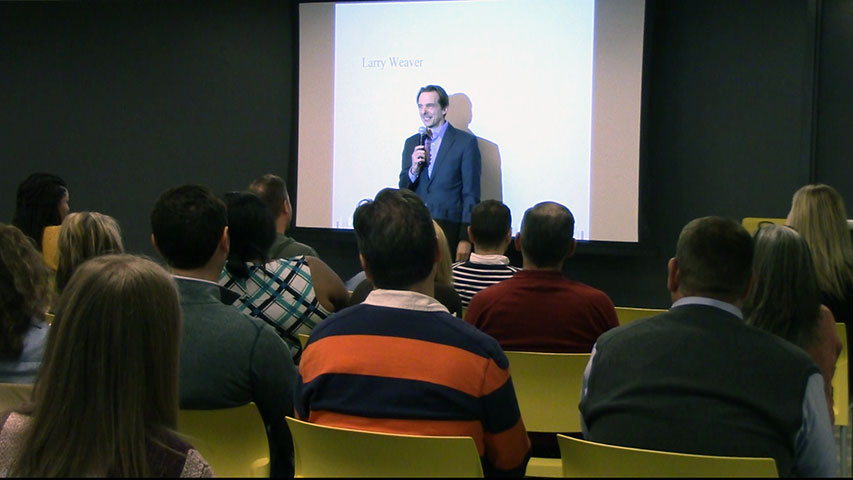 "I am thrilled with Larry Weaver. Got nothing but good comments on his show and message. You never know what you are getting with live talent and Larry far exceeded our expectations. I have already recommended him to my colleagues." - Executive Assistant, Corporate Meeting (Charlotte, NC) 1/25/2018
---
Sun City Hilton Head Community Association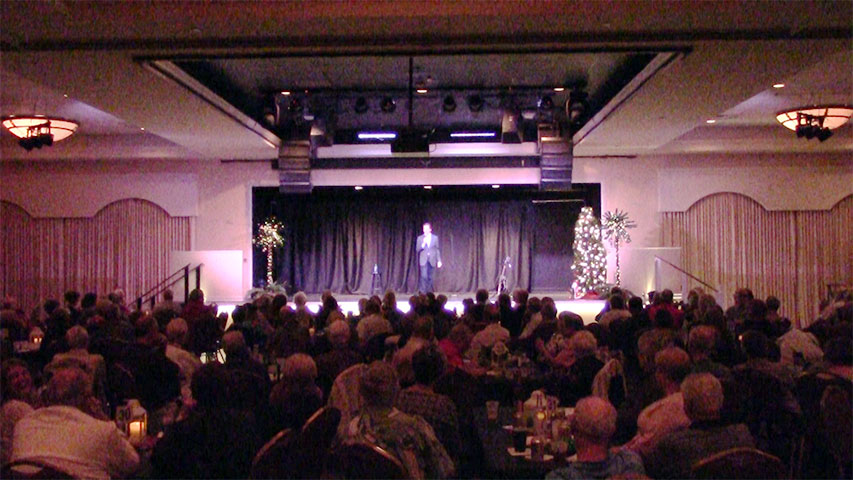 "Larry Weaver was such a delight to work with! His is professional, funny, witty and very connected with his audience. He kept our audience laughing throughout the performance! We will definitely invite him back!" - Lifestyle Services Manager, Comedy Series (Hilton Head, SC) 12/19/2017
---
Family Worship Center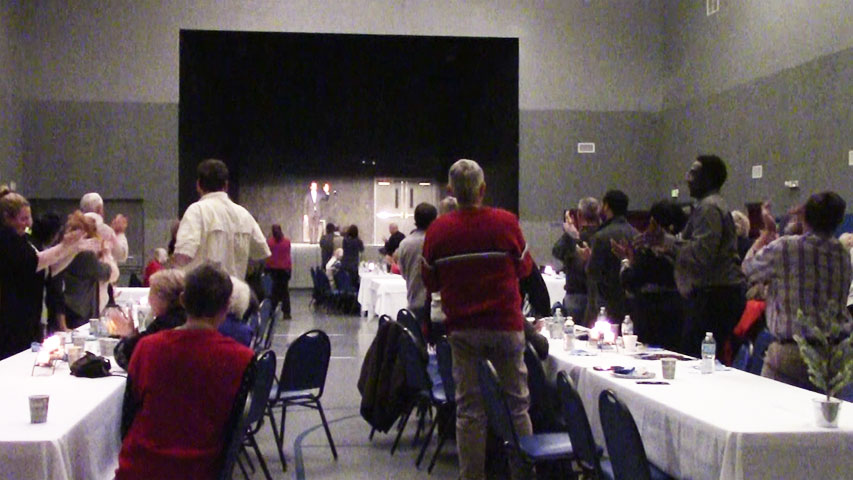 "I haven't laughed that hard in years! Larry Weaver was the consummate professional. His pre-event communication was excellent, he was prompt, courteous and enjoyable to work with. His performance showcased his experience as well as his comedic skills. His humor was well-received by a cross-section of age groups and cultural backgrounds. He couldn't have been better and we couldn't have been happier. Stellar show, Larry!" - Pastor, Church Christmas Banquet (Kokomo, IN) 12/10/2017
---
Thrivent Financial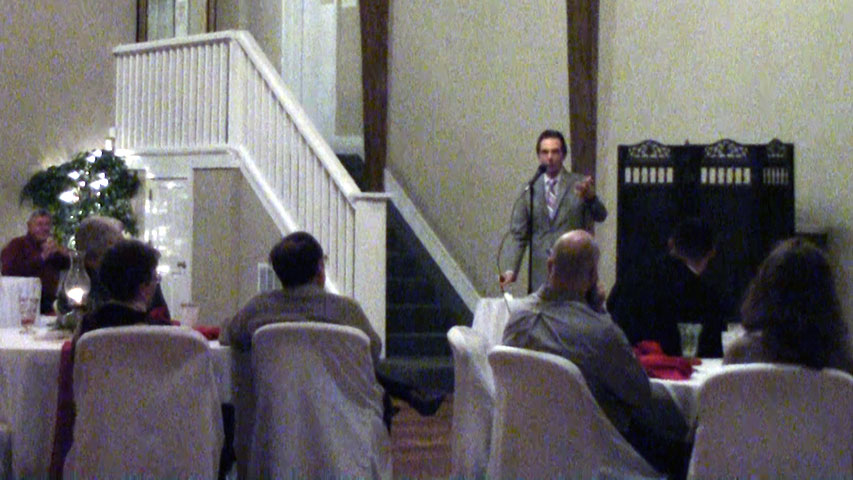 "Larry Weaver was extremely professional and showed up to the event despite a severe snow storm. He was very funny and my clients really enjoyed the entertainment." - Financial Associate, Client Appreciation Event (Newton, NC) 12/8/2017
---
Delaware Electric Cooperative, Inc.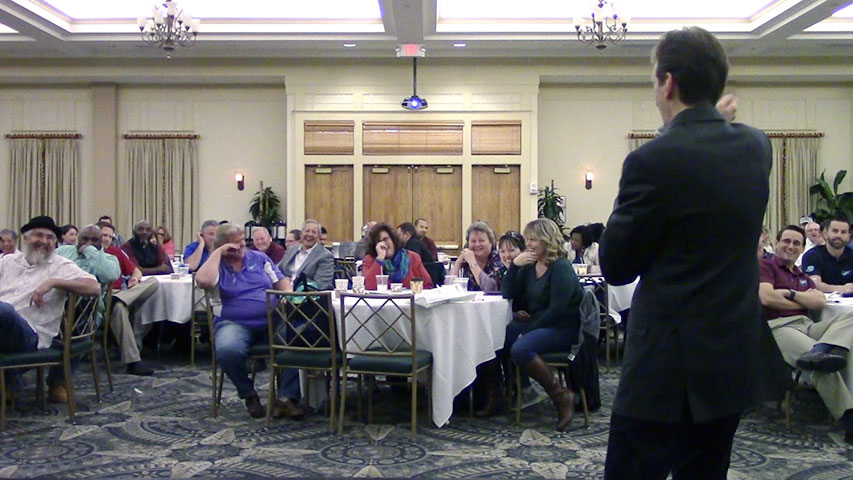 "Larry Weaver was awesome!!! I am so glad he spoke at our event. All the employees have raved about this routine. Even with some technical difficulties we had with the microphone, he didn't skip a beat - he was able to make light of the situation and keep the laughs coming! Our employees range in age from 20 to 60+, everyone was laughing. He was very, very funny! It was a great way to end our event!" - Human Resources Manager, Annual Focus Day (Bridgeville, DE) 11/7/2017
---
Meriwether Lewis Electric Cooperative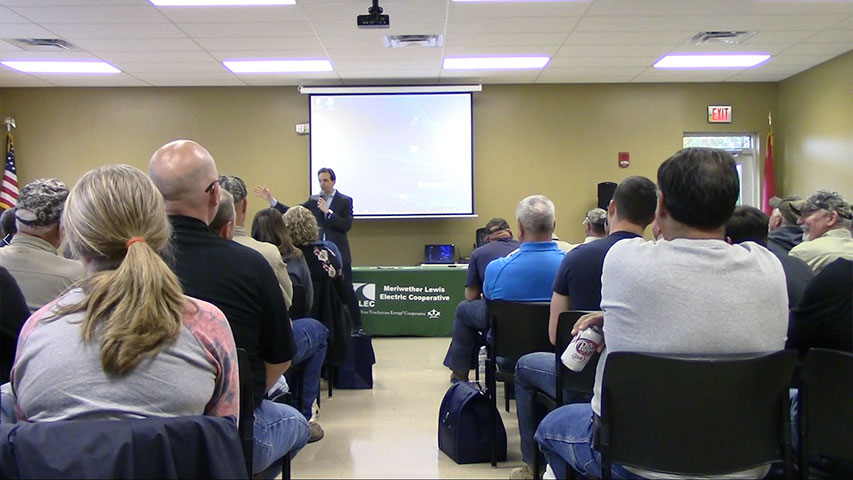 "We really enjoyed Larry Weaver's presentation at our all employee meeting. The jokes were a hit and, being from the south ourselves, were spot on! The motivational tips he threw in were just what we were looking for. I appreciate his promptness, professionalism, ease to work with and creativity. Larry's ability to tie in bits from our other training earlier in the day made it that much funnier! It was just what we needed after a long day of training!" - VP Employee & Member Services, All-Employee Meeting (Centerville, TN) 11/3/2017
---
North Carolina Healthcare Financial Management Association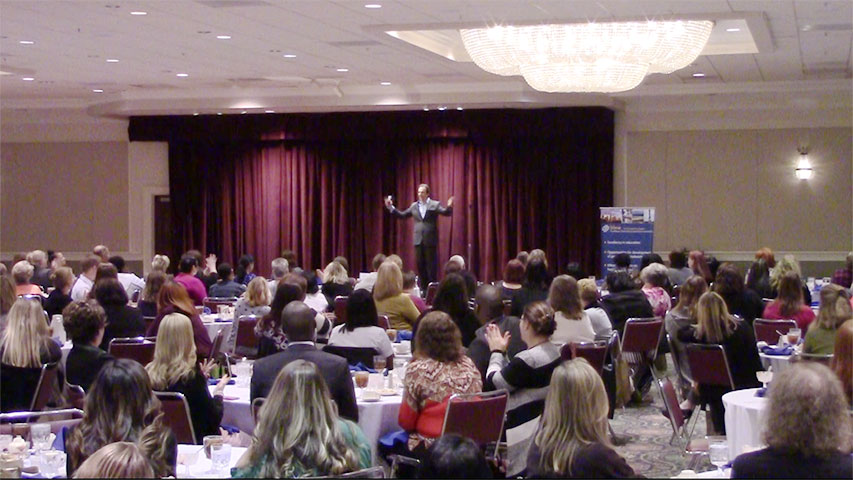 "Larry Weaver was outstanding, beyond expectations. His humor and message left us energized and with something to truly think about and apply. I highly recommend Larry." - Education Council, Health Insurance Institute (Greensboro, NC) 10/26/2017
---
South Carolina Vocational Rehabilitation Association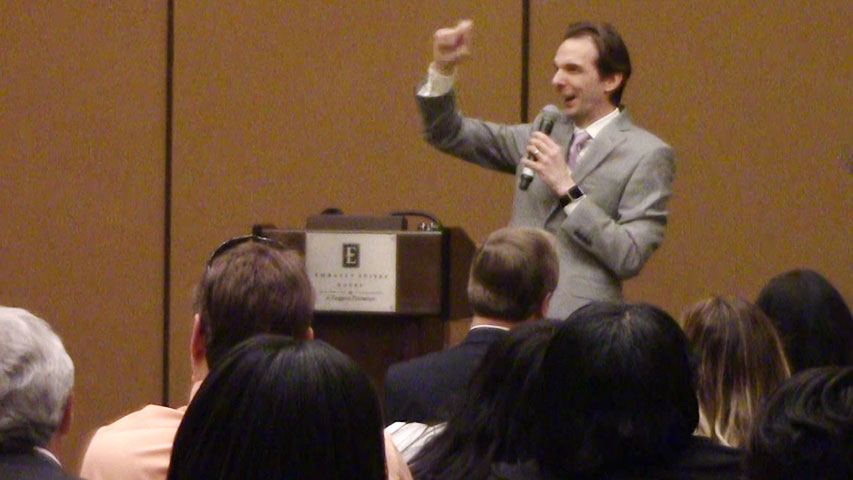 "Larry Weaver brought a new dimension to our annual meeting this year and the response was overwhelmingly positive. His creative, down-home humor resonated with our audience, and he blended it with a motivational message that each person could take with them to their workplace and personal lives. He was very thorough in preparing for this event, researching the audience in advance and talking through logistics and expectations with us to ensure a great result." - Assistant Commissioner, Annual Conference (Myrtle Beach, SC) 10/20/2017
---
Saline County Human Resource Division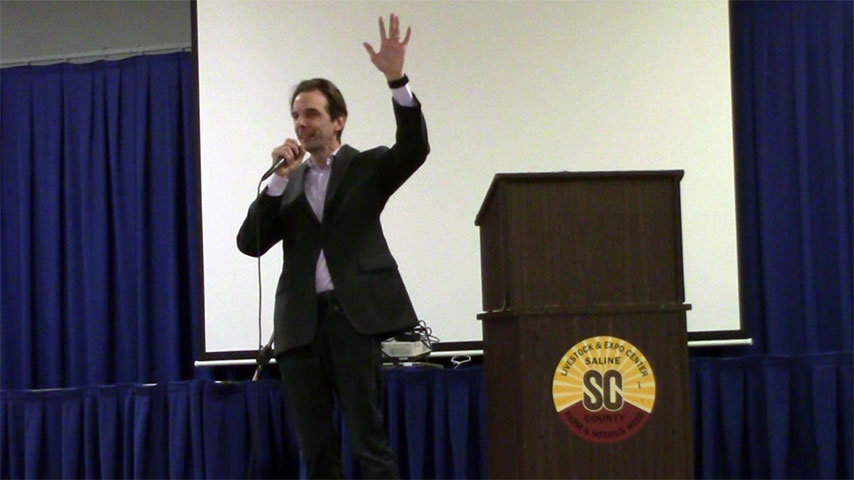 "Larry Weaver's performance for our annual employee in-service training day was described by some of our employees as 'GREAT, GREAT, GREAT!' and 'Best speaker we have had'. He provided a very organized, professional and detailed booking process upon contact and he left no questions unanswered. Thank you Larry for making our event a success!" - Human Resource Director, Employee Training Day (Salina, KS) 10/9/2017
---
Second Harvest Food Bank of East Tennessee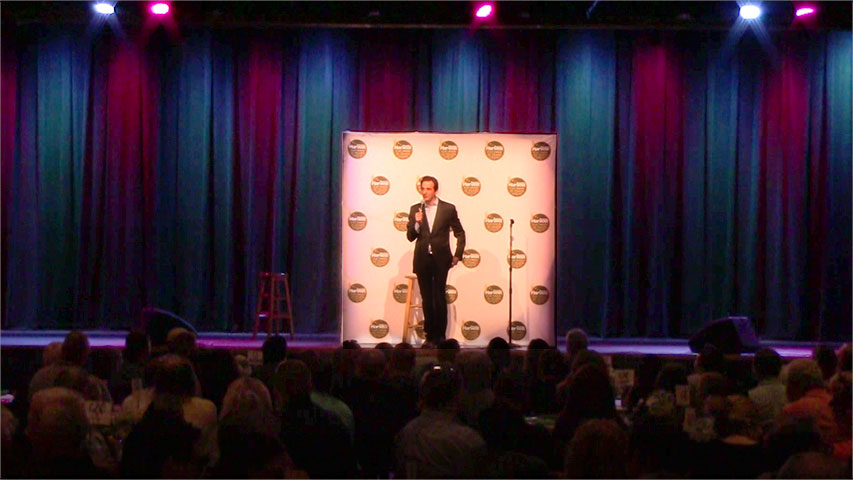 "Larry Weaver was great to work with, and the crowd loved him!" - Chief Development Officer, Fundraiser (Knoxville, TN) 10/5/2017
---
Paris ISD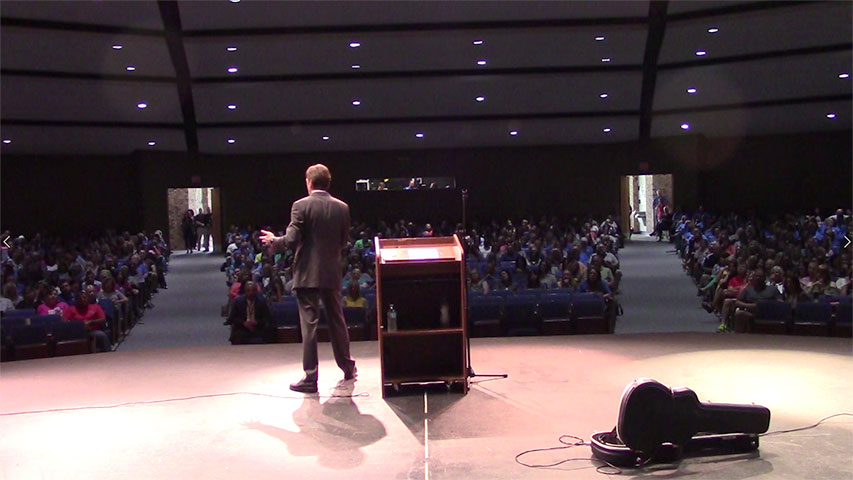 "We were glad to have Larry Weaver start the new year off for Paris TX County Wide Schools Districts. He did a great job." - Administrative Assistant to Superintendent, School System Convocation (Paris, TX) 8/16/2017
---
Grace Fellowship Church of God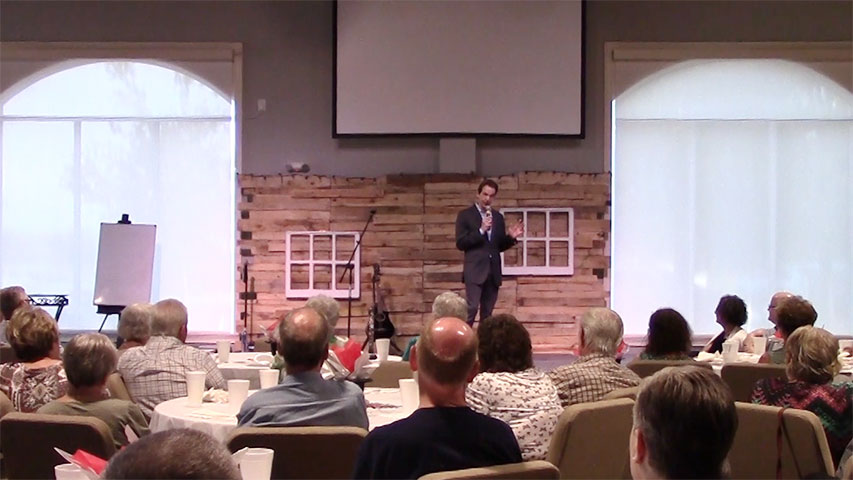 "Larry Weaver was great. Our senior adults enjoyed his down-home humor and audience interaction. He was prompt, professional, and his easy-going personality made him a joy to work with. The audience really liked his funny songs and guitar playing." - Church Treasurer, Senior Adult Night (Athens, GA) 8/4/2017
---
Adams Financial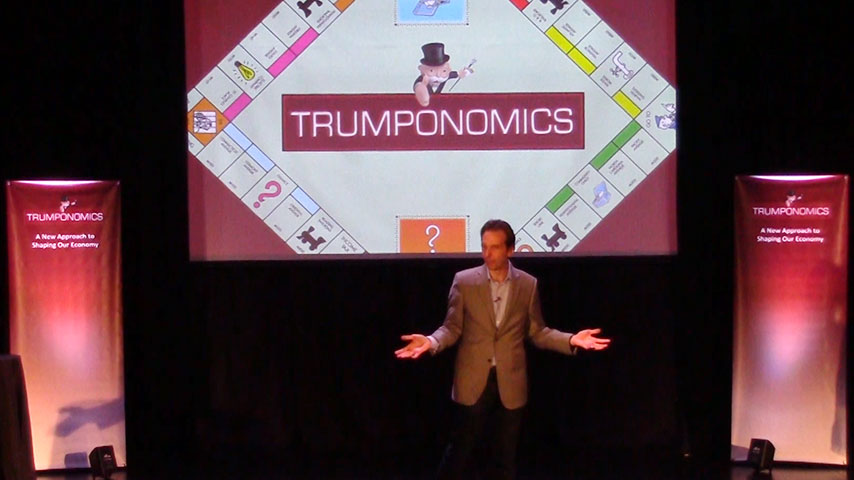 "Larry Weaver connects well with the audience. His material is funny and also classy, so you don't have to worry about people being offended. Great speaker / entertainer." - Financial Advisor, Client Appreciation Event (Cary, NC) 7/31/2017
---
Jonesboro Young Professionals Network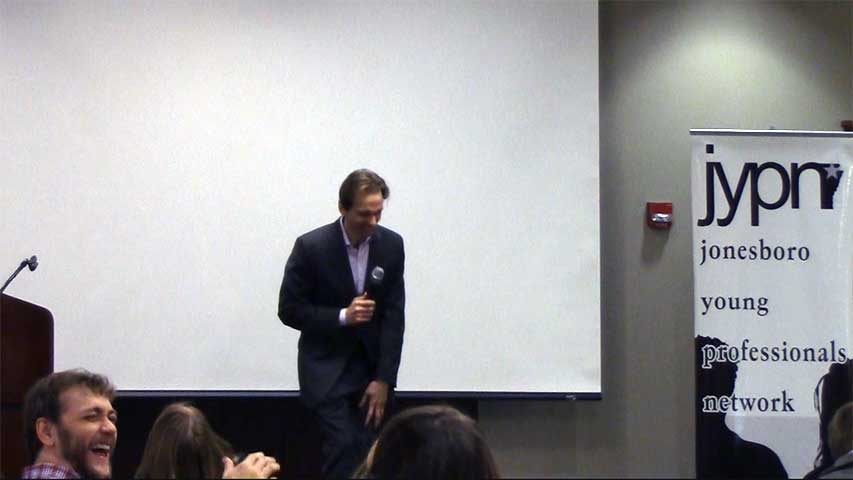 "Larry Weaver was the Keynote at our annual JYPN Leadership Conference this year. Larry was hilarious, and he even made a point to incorporate some great leadership material that our young leaders could take and apply to their everyday life. Larry was early, ready to go, and we would definitely recommend him for any crowd or environment." - Professional Development Chair, Leadership Conference (Jonesboro, AR) 5/5/2017
---