Delaware Comedian for Hire
100% clean stand-up comedy performance that is highly professional, culturally sensitive and hilariously funny. As heard on SIRIUS XM Blue Collar Radio and Laugh USA, Larry's humor includes tales of growing up in the country, home remedies, family gatherings, marriage, traveling, trying to eat right, and more.
Nationally-touring clean comedian Larry Weaver has recently performed in: Bridgeville, Dover, DE and other cities.
Recent Reviews from Delaware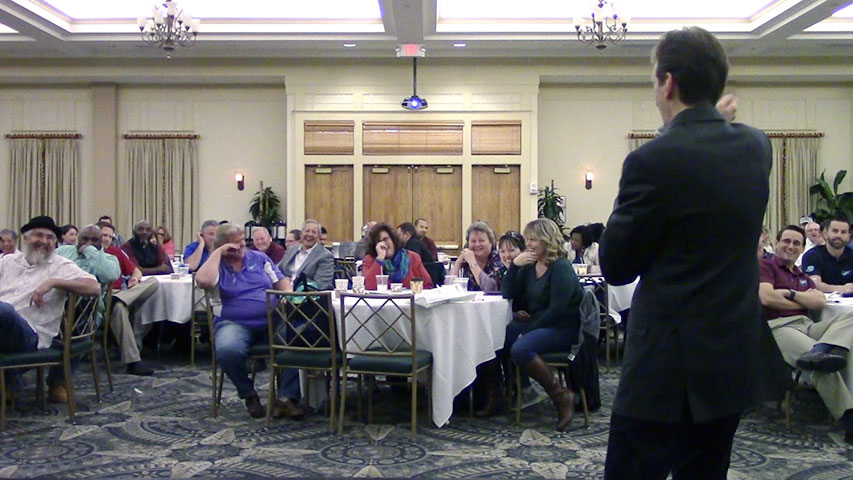 Annual Focus Day in Bridgeville, DE
Larry Weaver was awesome!!! I am so glad he spoke at our event. All the employees have raved about this routine. Even with some technical difficulties we had with the microphone, he didn't skip a beat - he was able to make light of the situation and keep the laughs coming! Our employees range in age from 20 to 60+ and everyone was laughing. He was very, very funny! It was a great way to end our event!"
- Human Resources Manager, Delaware Electric Cooperative, Inc.
New Year's Eve Party in Dover, DE
From start to finish Larry Weaver was great to work with! We invited him to be the main act for our New Years Eve Party and he did not disappoint. He made the process easy and fun, and everyone loved his act. It was clean humor that everyone could relate to. He even took the time to understand our area and incorporate it into his comedy. He was a wonderful addition to our party and we hope to use his services again in the future."
- Tasting Room Manager, Harvest Ridge Winery